General Hospital Spoilers UPDATE Tuesday, March 28: Insecure Friendships, Awkward Surprises, Emergency Rescue Missions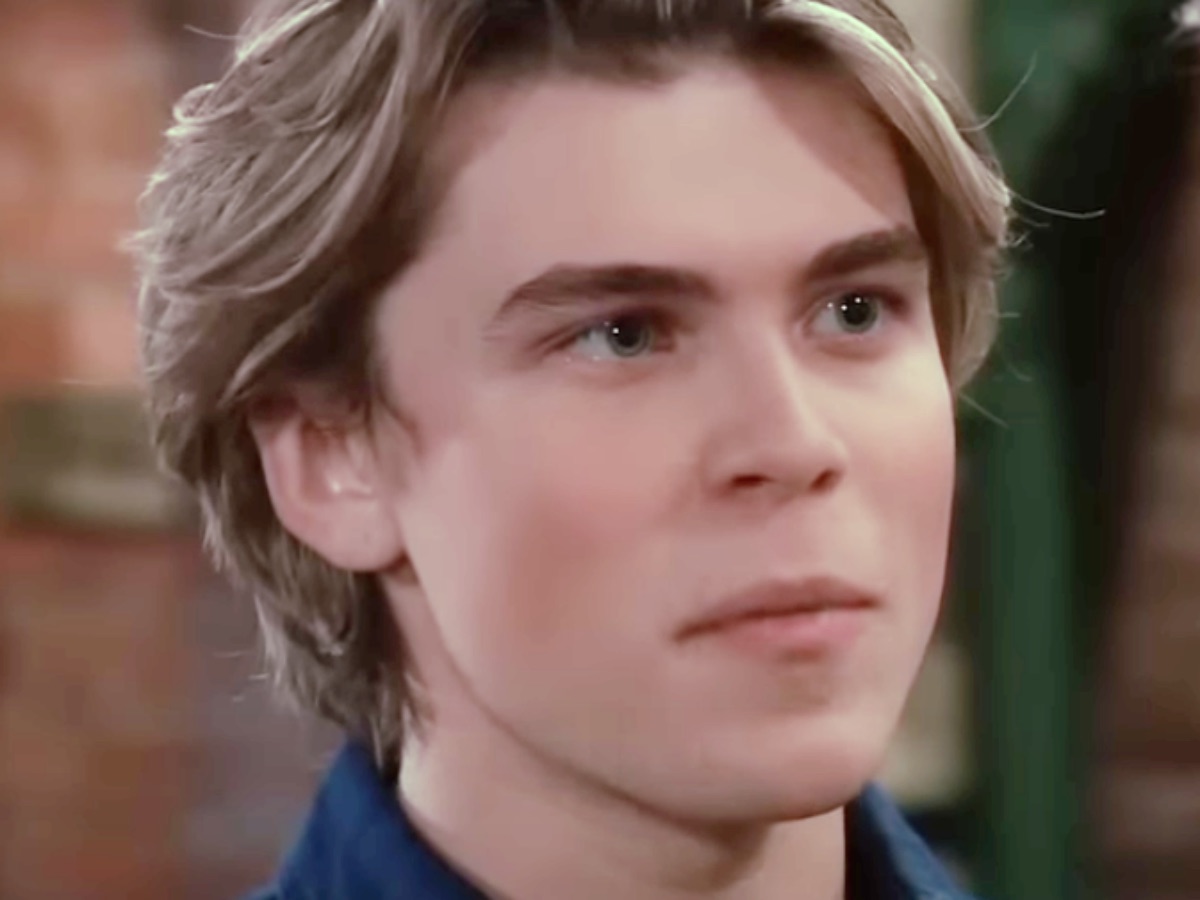 General Hospital spoilers and updates for Tuesday, March 28 tease insecure friendships, awkward surprises and emergency rescue missions. Elizabeth Baldwin (Rebecca Herbst) is insecure about a friendship, Cameron Webber (William Lipton) responds to an awkward surprise, and Anna Devane (Finola Hughes) calls for an emergency rescue mission.
General Hospital Spoilers: Locker Room Meeting
Brook Lynn Quartermaine, (Amanda Setton) Sasha Corbin (Sofia Mattsson) and Bobbie Spencer (Jacklyn Zeman) look like they're high school girls having a locker room meeting. There is a big banner proclaiming the upcoming Nurses' Ball on the wall in the background, as Brook Lynn announces "now on to the hard part". Bobbie was trying to get music and so it's not surprising that Brook Lynn has been called in since music is more her thing.
They need to move quickly to get everything arranged for the ball, which starts in less than a week. It's all hands on deck as they say, as they try to get everything in place quickly.
GH Spoilers: Defensive Maneuvers
Meanwhile, elsewhere Maxie Jones (Kirsten Storms) displays her best defensive maneuvers as she loudly tells someone they have to trust her to do what's right. She could be defending herself to Lucy Coe (Lynn Herring) who would have snuck out of the safe house, unable to keep from getting her hands on the ball planning. A long, long bubble bath seems to always be her excuse for going AWOL at the worst possible times. But she just cannot trust anyone else and she obviously flunked the class on the fine art of delegation!
General Hospital Spoilers: Insecure Friendships
At Charlie's Pub, where Cameron's going away party is being held, Elizabeth is insecure about her friendship with Epiphany Johnson (Sonya Eddy). She hasn't received texts back or been able to contact her in days, and she tells Laura Collins (Genie Francis) she's worried she may have lost a friend. She has indeed lost a friend and Port Charles a bright light beloved by everyone.
But she hasn't been lost the way Elizabeth thinks. She'll be in for a shock when she finds out that Epiphany has died, as well as the rest of GH and Port Charles.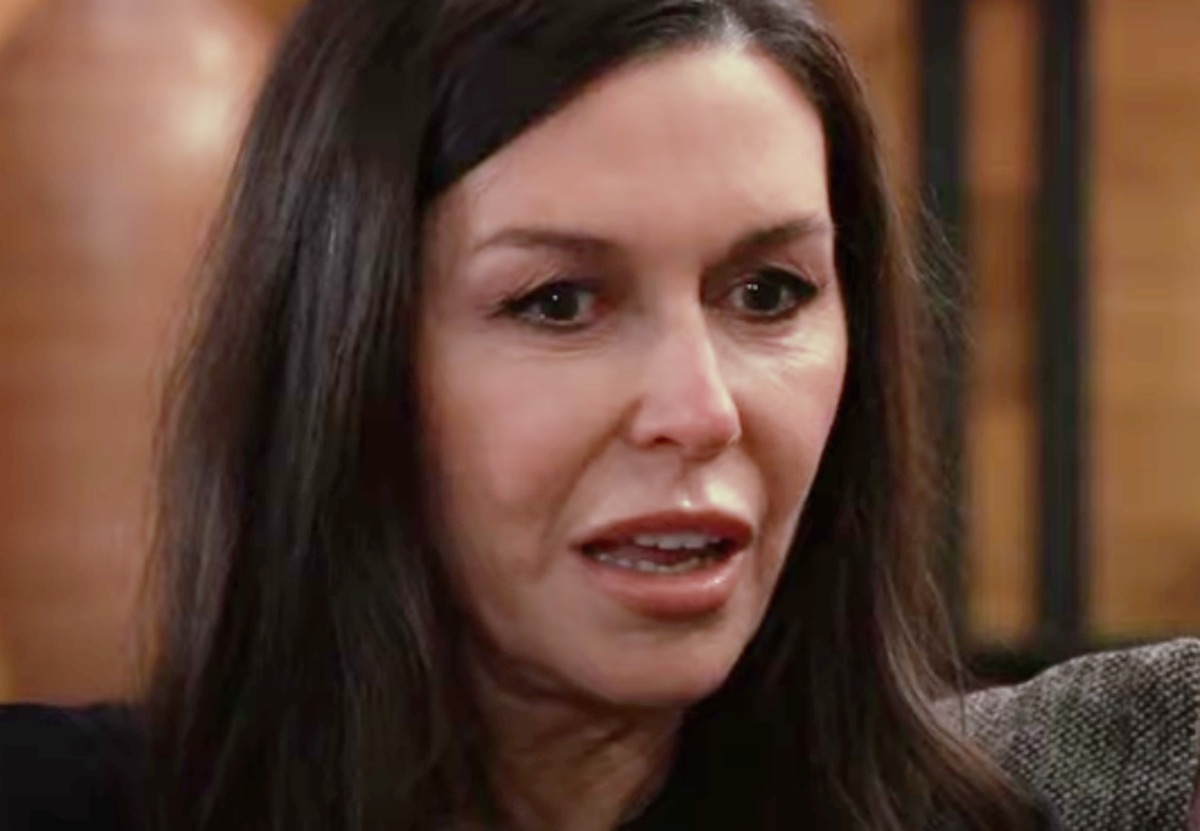 GH Spoilers: Awkward Surprise
It may have been meant to be Cameron's surprise going away party, but he brought an awkward surprise guest to Charlie's from his grandmother's house. He'd stopped Esmé Prince (Avery Kristen Pohl) from leaving the house with her bag packed and Ace Prince-Cassadine (Joey and Jay Clay) in her arms. The two apparently made amends as Cameron gave advice and told her how Franco Baldwin (Roger Howarth) redeemed himself, as well as revealing Franco was his stepfather and her brother. Now, as the atmosphere in Charlie's Pub is stony silence at the sight of him and Esmé together, he says he's got a better idea.
General Hospital Spoilers: Flirtatious Assistance
At the Metro Court, Diane Miller (Carolyn Hennesy) gives Robert Scorpio (Tristan Rogers) some flirtatious assistance. They're likely trying to discuss Esmé but maybe getting just a little sidetracked as Robert grins and Diane tells him she doesn't buy that for a minute. There's nothing wrong with a little fun during the workday, but soon their banter will be interrupted by an urgent call to Robert.
Anna Devane (Finola Hughes) will need him to get Eileen Ashby (Heather Mazur) out of trouble if he can. He was her backup plan if Eileen got in trouble.
GH Spoilers: The Best Laid Plans
Back at the safe house, Felicia Scorpio (Kristina Wagner) is meeting with Anna and Valentin Cassadine (James Patrick Stuart) who have been very worried. Felicia and Anna and Valentin sound like they're making a new plan as Felicia says they'll be one step ahead. They'll have to be if Victor Cassadine (Charles Shaughnessy) is onto them, and it certainly will seem like he might be. Eileen tried to get away from Victor after he took the fake Ice Princess necklace with the fake codes and gave it back to her.
General Hospital Spoilers: Troubling Developments
It's a troubling development indeed as one of Victor's henchmen has shown up in his suite where he and Eileen have been arguing. She has kept telling him she needs to get to a meeting and he won't let her leave. He kept her there as he looked for the codes in the necklace and also as he scanned and ran them in a computer program.
Eileen's getting scared as Victor's getting angry and says she'll leave when he says she can leave! She can't call Robert which was to be her signal she's in trouble.
GH Spoilers: Emergency Rescue Missions
Back at the safe house, Anna is calling Robert and telling her he needs to go in there and get her out, meaning Eileen. An emergency rescue mission needs to be done before Victor has his henchman dispose of the Deputy Mayor. The longer she's gone, the more trouble she's in and Anna knows that. There's a risk that Victor could figure out their plot but even more of a risk if they don't act now.
Be sure to catch up on everything happening with GH right now. Come back here often for General Hospital spoilers, news, and updates.