B&B Spoilers Update Thursday, November 2: Steffy Returns, Sheila Won't Win, The Winner Is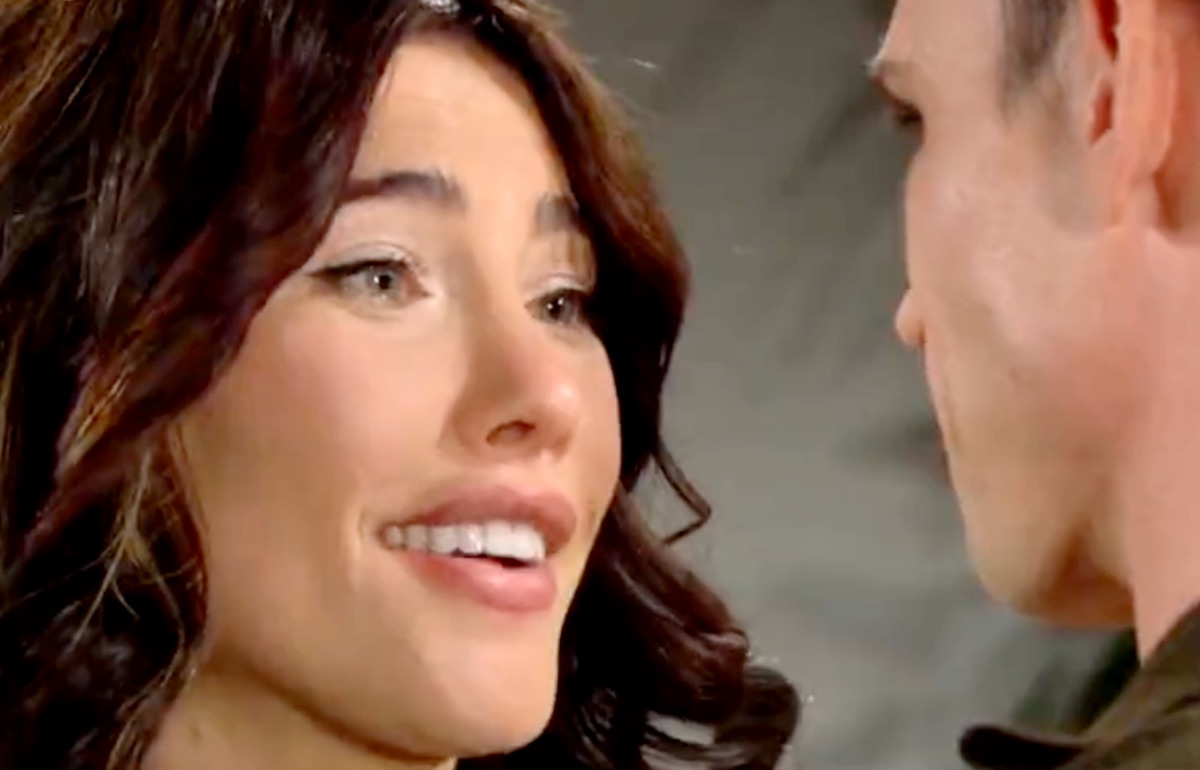 The Bold And The Beautiful spoilers for Thursday, November 2 reveal that Steffy Forrester (Jacqueline MacInnes Wood) comes home. Steffy and John "Finn" Finegan (Tanner Novlan) vow not to let Sheila Carter (Kimberlin Brown) win. The winner of the fashion contest is announced.
Steffy Forrester Returns Home
The Bold and The Beautiful spoilers reveal that Steffy has finally returned from her time in Europe and vows not to leave Finn again. Steffy left town because she was afraid of what Sheila might do.
However, now that Sheila plans on staying in town with Deacon Sharpe (Sean Kanan), Steffy has had enough. If Sheila doesn't want to leave town, Steffy will give her a dose of her own medicine.
Liam Spencer (Scott Clifton) may find himself being very disappointed as well since Steffy is coming home to her husband and not him. Ironically, Liam's message is exactly what brought Steffy home.
Steffy has run from the likes of Sheila long enough and she isn't running away anymore. Steffy has missed her husband way too much this time.
B&B Spoilers: Sheila Carter Is Not Going To Win
Steffy and Finn will enjoy their reunion and then get down to business. Sheila has been running their lives way too long and it is time for that to end.
Steffy loves her husband and is determined to spend the rest of her life with him. Finn feels the same. Finn has told his birth mother to stay away from him and his family.
Steffy will exact some revenge on Sheila since she wants to try to run her life. Steffy and Finn have spent far too much time apart because of Sheila messing in their lives and they are done.
Steffy and Finn are finally a united front and they refuse to allow Sheila to cause them any more trouble. Will Steffy fighting back actually work to back Sheila down?
The Bold And The Beautiful: And The Winner Is?
Eric Forrester (John McCook) has been waiting impatiently for the results of the fashion contest between him and Ridge Forrester (Thorsten Kaye).
Of course, fans know that Ridge won the contest but Eric doesn't know this and may never actually know the truth. RJ Forrester (Joshua Hoffman) did his best to help Eric pull this off.
However, Ridge now knows that Eric is dying and he is determined to make things easier on his father. Ridge was ready to tell Eric the truth until he learned that he was dying.
Will Ridge lie about the results so that Eric believes he won? Is Ridge willing to allow his father this last win just to make him feel like he is still in charge?
Be sure to catch up on everything happening with B&B right now. Come back here often for The Bold And The Beautiful spoilers, news, and updates.