B&B Spoilers Wednesday, November 1: Everyone Wants Results, Ridge Is Heartbroken
The Bold And The Beautiful spoilers for Wednesday, November 1 reveal that Eric Forrester (John McCook) has put his all into his clothing collection for his legacy line.
Eric wanted to go out on top because he needed to prove that he was the best. Eric cannot allow Ridge to win against him in this fashion challenge. Later, Ridge is heartbroken by what he hears.
Eric Forrester Has Given His All
The Bold And The Beautiful spoilers reveal that Eric has been working nonstop despite being told that he only has six months to live. Donna Logan (Jennifer Garias) has been there from the start.
Eric even recruited RJ Forrester (Joshua Hoffman) to help with the designs because his hands were giving him so much trouble. Now that they have finished the show, everyone is anxious to learn the results.
Of course, Ridge Forrester (Thorsten Kaye) believes that he has won and has already approached Carter Walton (Lawrence Saint-Victor) about the results as well.
Carter didn't respond when Ridge asked to be congratulated so he doesn't know the results either. Meanwhile, both men are anxiously waiting for the results to be revealed.
B&B Spoilers: May The Best Man Win
Eric and Ridge have gone from arguing over the collection to hoping that the best man wins. Ridge didn't want to go up against his father because he didn't like the idea of the competition.
Ridge believes his father should have retired and not concerned himself with the company. However, the sicker Eric gets the more he wants to know who won.
Eric has said more than once that his life depends upon winning this competition. Most people don't realize that he truly means this is his last collection.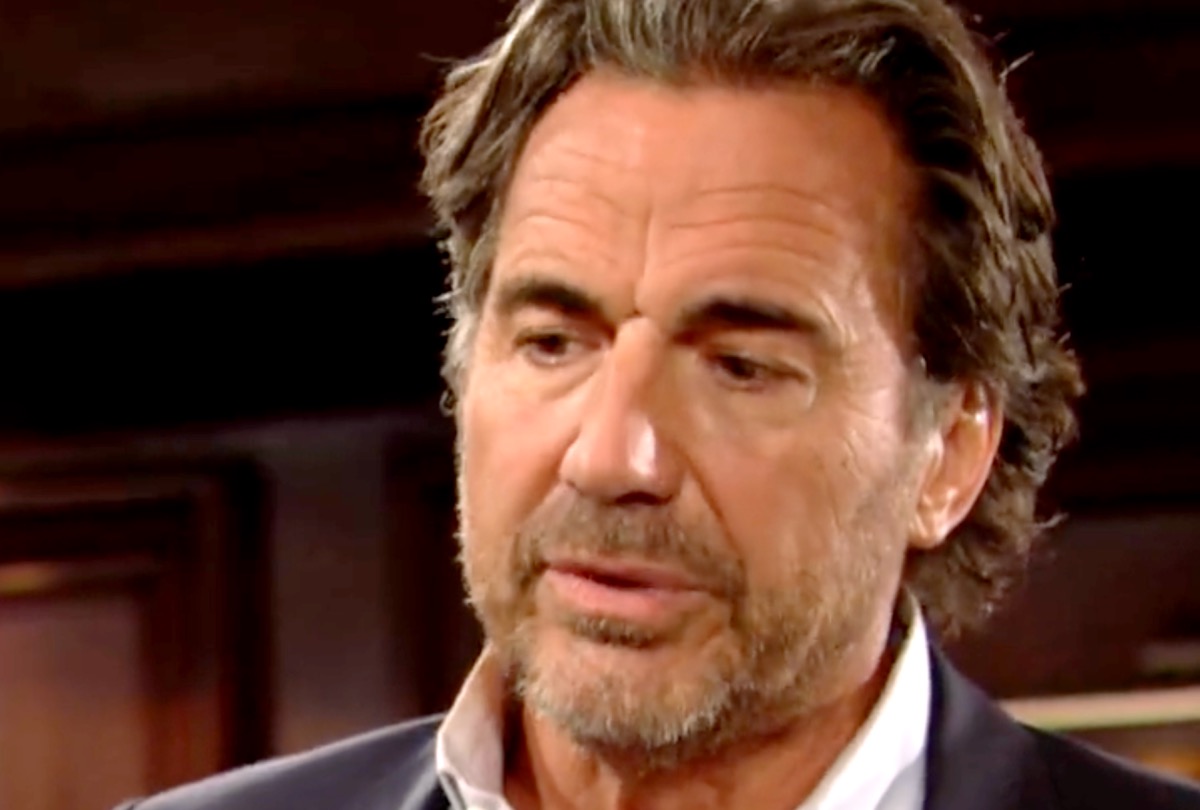 But with only six months to live, it couldn't be much more. Eric just wants to be on top one more before he passes away leaving the company to the family, is that too much to ask?
The Bold And The Beautiful: Ridge Forrester Is Heartbroken
Ridge has been all about the competition since this started. However, Ridge has no idea how dire his father's situation is. RJ told Brooke Logan (Katherine Kelly Lang) right after the fashion show.
Now it is time for Ridge to find out the truth. RJ and Brooke will likely decide that Ridge needs to know what is going on.
According to the latest preview, RJ and Ridge are seen talking about Eric, the man who taught Ridge everything, dying. Ridge certainly isn't going to take the possibility of losing his father very well.
Eric and Ridge will later have some heartfelt moments as they discuss this. Is there any hope for help for Eric? Could John "Finn" Finnegan (Tanner Novlan) help to save Eric's life?
Be sure to catch up on everything happening with B&B right now. Come back here often for The Bold And The Beautiful spoilers, news, and updates.