GH Spoilers UPDATE Wednesday, November 1: Breaking Contracts, Guinea Pigs And Warnings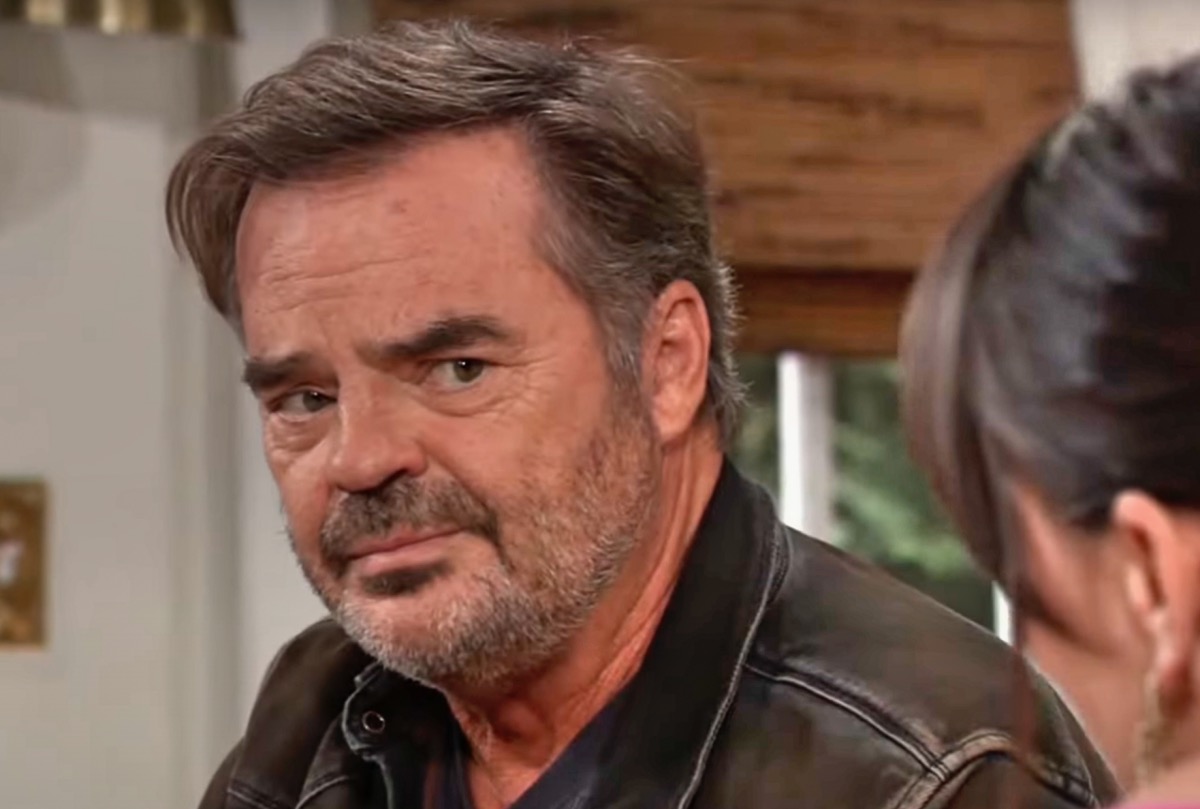 General Hospital spoilers and updates for Wednesday, November 1 tease breaking contracts, guinea pigs and warnings.
Lucy Coe (Lynn Herring) wants a contract broken, Charlotte Cassadine's (Scarlett Fernandez) looking for a guinea pig, and Cyrus Renault (Jeff Kober) gets another warning.
General Hospital Spoilers: Lois Cerullo Gives Eddie Maine Some Encouragement
Eddie Maine (Wally Kurth) and Lois Cerullo (Rena Sofer) are at the kitchen table in the Quartermaine mansion along with his guitar. Lois gives a discouraged Eddie some encouragement, as she tells him the same fire that brought him there will see him through.
Eddie, aka Ned Quartermaine (Wally Kurth) is as stuck in his life and self as he is in the song of the siren he's been trying to finish for months.
Lois probably knows both his personas, Eddie and Ned, better than anyone, including his current wife Olivia Quartermaine (Lisa LoCicero) who only knows him as Ned. Lois has always struck a deep chord in him and knows how to draw him out.
GH Spoilers: Broken Contract
At the Haven Bistro, Lucy is sitting with a stressed out looking Scott Baldwin (Kin Shriner) who she has a job for. Scott looks like he's not sure he wants the job when it involves tangling with Tracy Quartermaine (Jane Elliot) even in a courtroom.
Lucy wants him to break the agreement she made with Tracy, which gave Tracy 51% of Deception Cosmetics and Lucy's share of ELQ.
That's not something that's going to be easy to get out of, and besides, then the lawsuit against Deception Cosmetics for product theft could be reinstated. No doubt Scott will remind Lucy of the consequences of breaking a contract!
General Hospital Spoilers: Grandmother And Granddaughter Tangle
Back at the Quartermaine mansion, grandmother and granddaughter tangle, as Tracy tells Brook Lynn Quartermaine (Amanda Setton) it would be foolish to think otherwise.
Tracy wants Brook Lynn to be a proper businesswoman whereas Brook Lynn wants to continue her management career in music. Tracy has never approved of either Brook Lynn's nor her father Ned aka Eddie's music careers and Tracy is one to get her way.
The two will tangle over Tracy's control and overbearing nature not to mention her propensity for blackmail and manipulation. Brook Lynn is as stubborn as her grandmother, and perhaps that's why they clash!
GH Spoilers: Guinea Pigs
Charlotte has shown up at Anna Devane's (Finola Hughes) new apartment, that she just sublet from Maxie Jones (Kirsten Storms) and wants to know if Anna will be her guinea pig!
Charlotte was supposed to be seeing Kevin Collins (Jon Lindstrom) for an appointment and then trick or treating with her friends.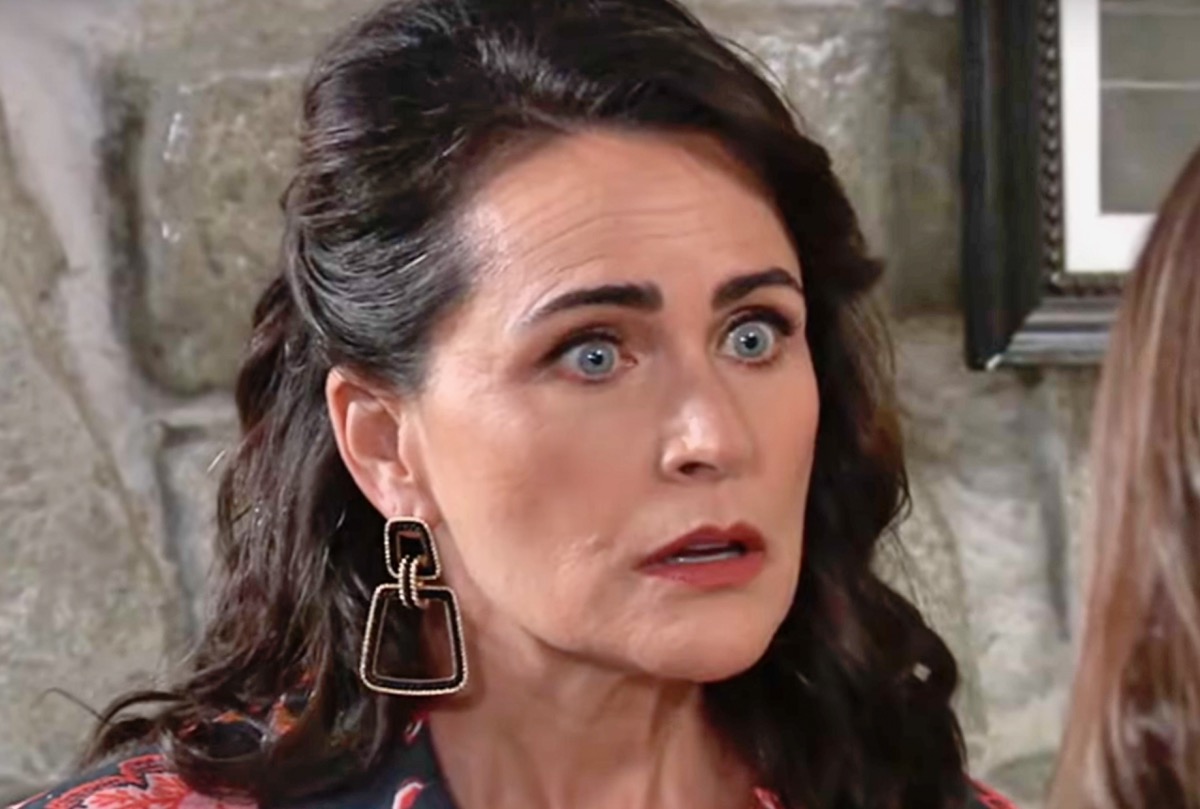 Anna would be wise to turn Charlotte down, since she has no clue that Charlotte is the one who's been terrorizing her. But Anna is smiling, thinking Charlotte just wants to play some kind of game.
General Hospital Spoilers: Warnings
Meanwhile, at Kelly's, Cyrus is given yet another warning to stay away-this time by Carly Spencer (Laura Wright). He's shown up at Kelly's as they are getting ready for the Halloween games for the children and Carly goes mama bear. She tells Cyrus this is her place and he is not welcome there and she's very firm.
Carly could call the police to come and remove Cyrus, lacking a bouncer, or she could call Sonny Corinthos (Maurice Benard). No one seems to be buying what Cyrus is selling about his redemption and that he's a changed man.
GH Spoilers: Ava Jerome Gets An Offer
Ava Jerome (Maura West) is also at the Haven Bistro as she asks someone, probably Lucy, who wants to buy Spoon Island. Ava had retained Lucy as her realtor to put Spoon Island and everything on it up for sale, wanting to leave behind all those bad memories.
In the back of Ava's mind, she's certainly remembering what Laura Collins (Genie Francis) told her about Nikolas Cassadine (Adam Huss) being alive and making several large withdrawals at his bank.
She'll want lots of details about the prospective buyer, although there's a good chance they'll want to be anonymous or using a pseudonym.
Be sure to catch up on everything happening with GH right now. Come back here often for General Hospital spoilers, news, and updates.