General Hospital Spoilers UPDATE Wednesday, August 9: Assistance Offered, Answers Sought, Apologies Given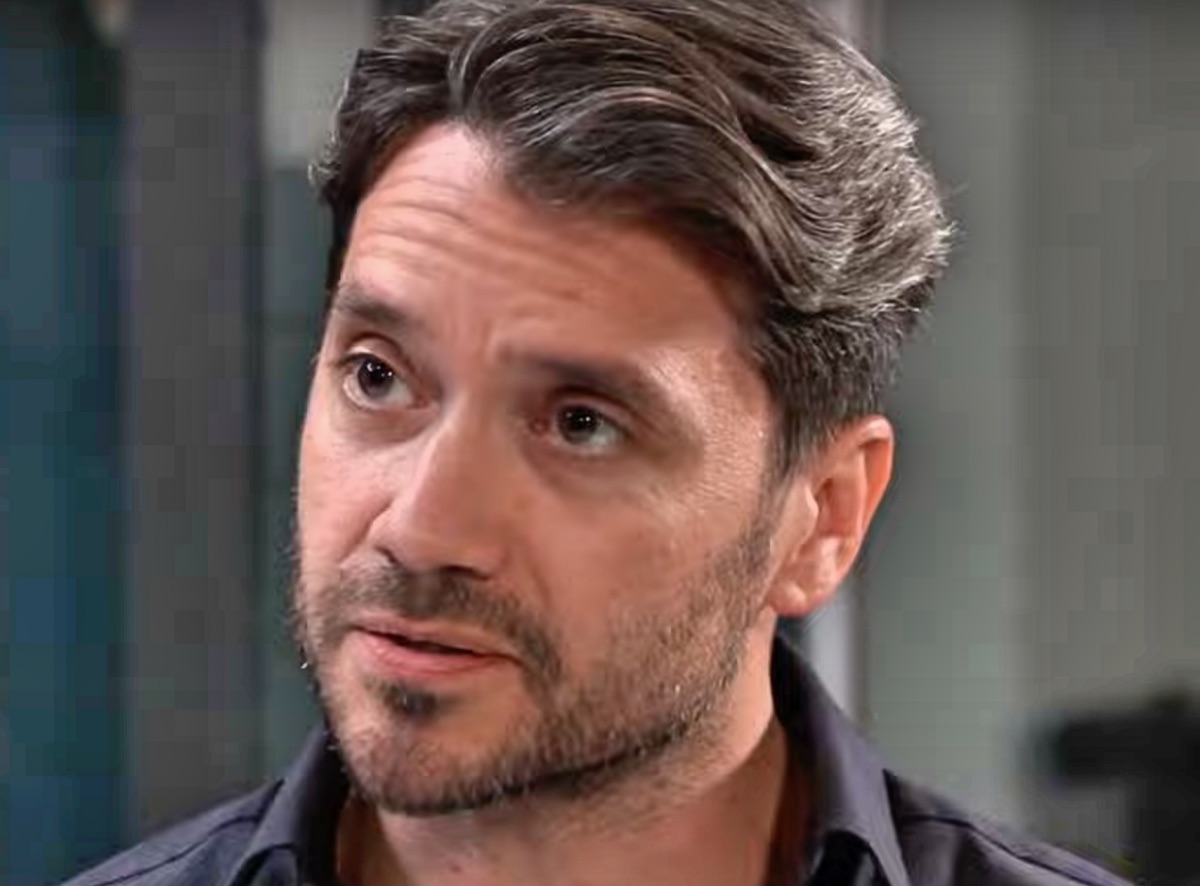 General Hospital spoilers and updates for Wednesday, August 9 tease assistance offered, answers sought and apologies given.
Jordan Ashford (Tanisha Harper) offers assistance, Dante Falconeri (Dominic Zamprogna) seeks answers, and apologies are given to Carly Spencer (Laura Wright).
General Hospital Spoilers: Happy Mom
At the Ashford-Robinson house, Portia Robinson (Brook Kerr) is a happy mom as she enthusiastically hugs Trina Robinson (Tabyana Ali).
She tells her daughter that this is the best news she's had in a long time, as Trina makes a move. It looks like she may be making a literal move, from Carly's house to back home.
Trina and Portia's relationship has been coming back together as time has healed the rift caused by Portia's years-long lie of omission.
It was at Portia and Curtis Robinson's (Donnell Turner) as yet unconsummated wedding that Trina left and found out the truth about her paternity.
GH Spoilers: Assistance Offered
Deputy Mayor and possibly still Port Charles Police Commissioner Jordan offers her assistance, as she says she'll help. She may be talking to old friend Anna Devane (Finola Hughes) who left to find a missing piece of the Pikeman-WSB puzzle.
Since there's an ongoing investigation into the Metro Court sniper, still unidentified and uncaught, that makes sense. After putting Valentin Cassadine (James Patrick Stuart) on the hot seat about his involvement with Pikeman as a go-between she discovered the two are linked. That is a piece of the puzzle the PCPD needs too.
General Hospital Spoilers: Answers Sought
Dante may be with Anna and Jordan as he chimes in, saying so far they have more questions than answers.
The link between the WSB and Pikeman that started around the time Victor Cassadine (Charles Shaughnessy) took over the WSB is telling.
Valentin told Anna that people who'd been let go from the WSB would be referred to Pikeman for work, and he used to work with them on some projects years ago.
That explains the assault rifle the sniper used being from the WSB arsenal. It also proves that Anna was the target.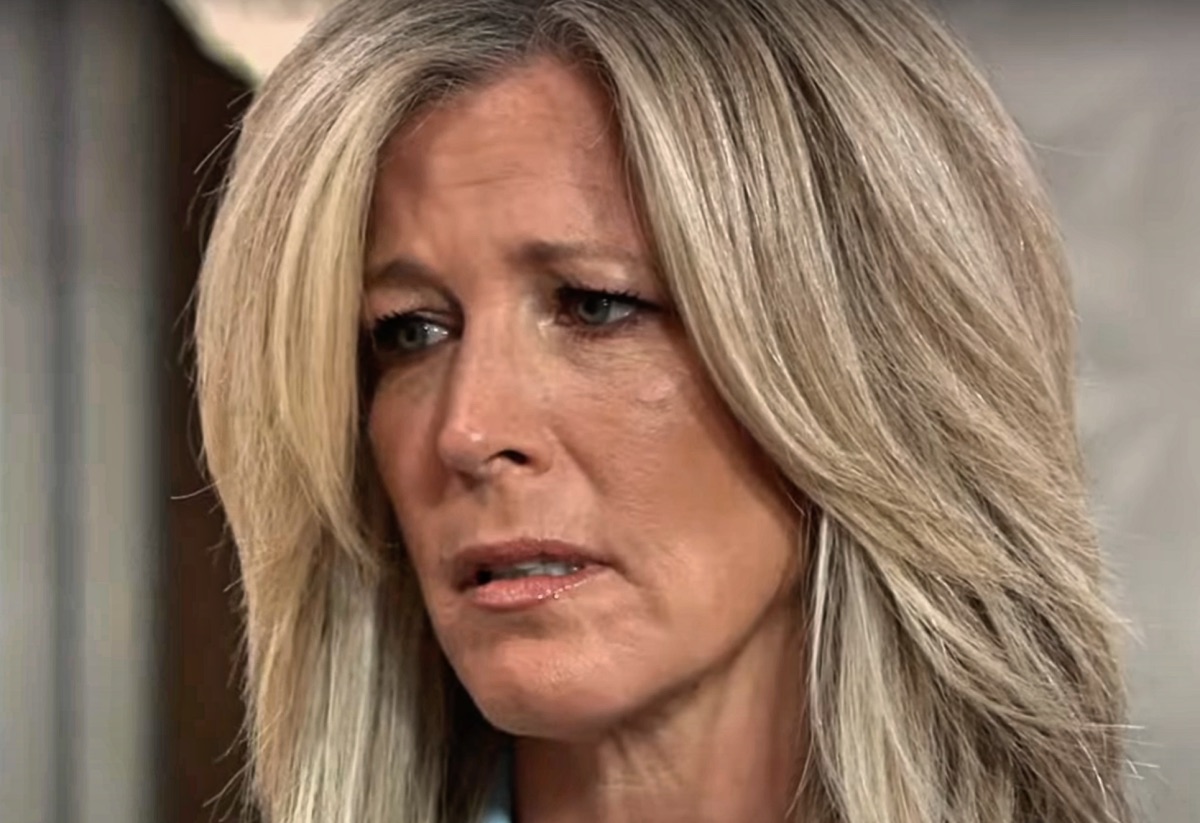 GH Spoilers: Apologies Given
Elsewhere, apologies are given to Carly as she and Olivia Quartermaine (Lisa LoCicero) reflect on their long friendship.
Olivia is crying as she asked how Carly can even offer her something after the way that she'd treated her?
Perhaps Olivia is feeling guilty offering to plan Nina Reeves (Cynthia Watros) and Sonny Corinthos' (Maurice Benard) wedding and holding it at the Metro Court.
Olivia knows that Nina and Carly are enemies, although they're trying to keep at least a cease-fire for Willow Corinthos' (Katelyn MacMullen) sake.
General Hospital Spoilers: Wedding Plans
Meanwhile, Sonny and Nina are home on the couch making wedding plans as Sonny asks her when did she go to her office to talk to her?
He's probably talking about Olivia, and Nina's probably just told him about what she offered regarding planning their wedding.
They are thinking Valentine's Day so it's several months in the future.
But maybe the danger that Sonny's been dealing with will be dealt with by that time. That's always a good reason to plan a wedding a few months ahead.
GH Spoilers: Marshall Ashford Pays A Hospital Visit
Meanwhile, back at the hospital, Marshall Ashford (Robert Gossett) is in his son Curtis' room and telling him he doesn't think it's a good time to leave town.
Curtis has stubbornly refused to come back home to the Robinson-Ashford house and wants an annulment from Portia.
No one would be surprised that now Curtis is suggesting leaving town and never looking back. He's refusing to do any physical therapy and in general, acting like a petulant toddler, can his father talk sense into him?
General Hospital Spoilers: Alexis Davis Is Angered
At the Invader office, Gregory Chase (Gregory Harrison) stands with Alexis Davis (Nancy Lee Grahn) as they look at a computer.
Greg had just come from GH where he got into an argument with Tracy Quartermaine (Jane Elliot) about committing Ned Quartermaine (Wally Kurth) in a psychiatric facility.
Perhaps he's told Alexis about that and that's what she's talking about when she vents it makes her so mad!
Alexis and Ned have been close friends for years, and something like that would make her mad. Or has Esmé Prince (Avery Kristen Pohl) messed up the computer system?
Be sure to catch up on everything happening with GH right now. Come back here often for General Hospital spoilers, news, and updates.