The Bold And The Beautiful Spoilers UPDATE Tuesday, March 14: Douglas Ready To Come Home, Liam Loses It
The Bold And The Beautiful spoilers for Tuesday, March 14 indicate that Douglas Forrester (Henry Joseph Samiri) prepares to come home. Meanwhile, Liam Spencer (Scott Clifton) loses it over Hope Spencer's  (Annika Noelle) decision to work with Thomas Forrester (Matthew Atkinson).
One Last Evening Of Fun
The Bold and The Beautiful spoilers reveal that the kids will be allowed to have a day of fun and games on Douglas' last night at the cliff house. Douglas will spend time with John "Finn" Finnegan (Tanner Novlan) and Steffy Forrester (Jacqueline MacInnes Wood). Douglas will also have one last evening of playing with Kelly Spencer (Sophia Paras Mckinlay) and Hayes Finnegan (Iliana and Vienna Norris).
Douglas will prepare to pack his bag and return home now that his parents are working together again. Douglas feels it is safe to go home now that his parents aren't fighting. Unfortunately, Douglas may be going into a fight between Liam and Hope instead. Douglas may have a real issue over Hope and Liam fighting over his dad.
B&B Spoilers: Douglas Forrester Is Ready To Move
Douglas may have enjoyed the time with Steffy, Finn, and his cousins but now he is ready to return to his home, his bed, and his mother. Hope adopted Douglas years ago and has been his mother most of his life. Douglas may have needed a short break from all of the drama in his family. Douglas is ready to go home and get back on track.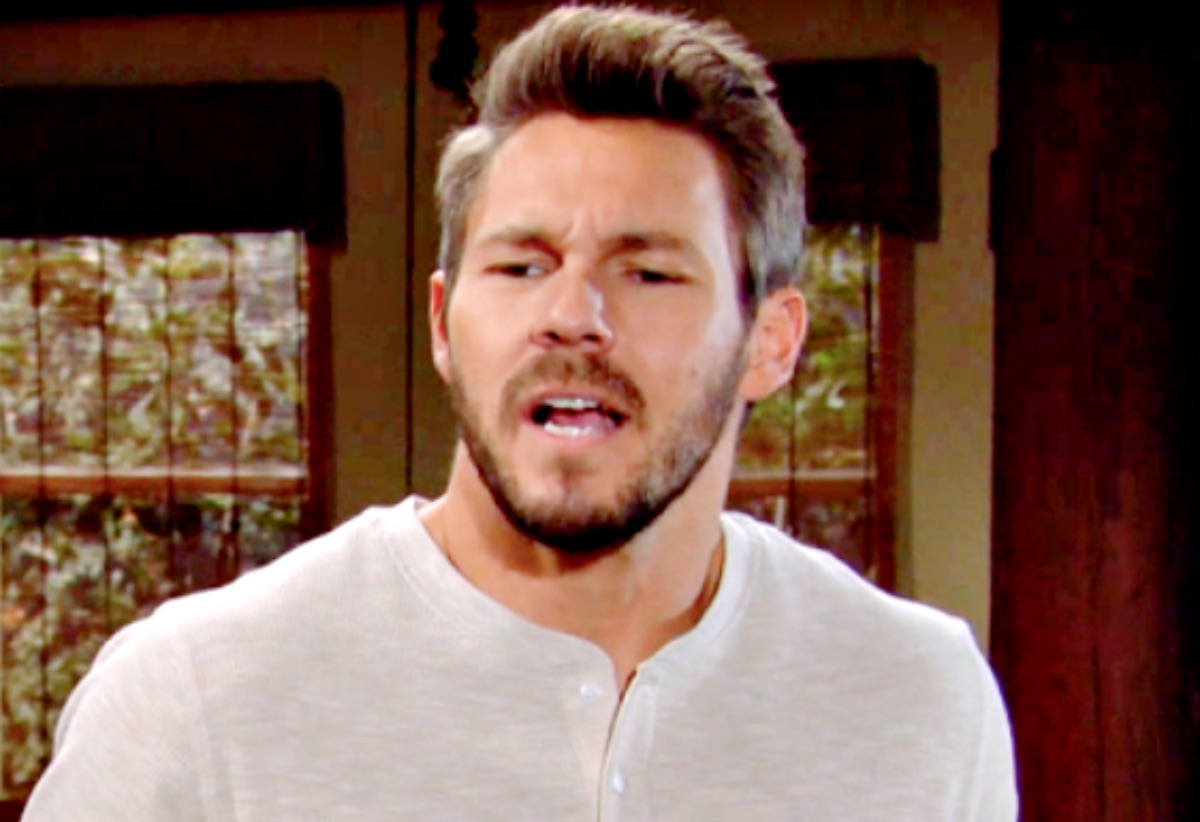 Now that Douglas is home, Liam certainly fears that Thomas will insert himself into their family and cause drama again. Wasn't Thomas the one who had the paper drawn up that ended with Douglas at Steffy's? Will Thomas try to come by the cabin whenever he wants or will they work out a more suitable visitation schedule?
The Bold And The Beautiful: Liam Spencer Will Be Furious
Liam is not going to be the least bit happy with Hope's decision to work with Thomas. Liam begged Hope to say no to this deal. Furthermore, Hope promised Liam that she would refuse to work with Thomas and then went back on that promise. Why is Hope so willing to give Thomas yet another chance instead of seeing this for what it is?
Does Hope enjoy having Liam and Thomas constantly at odds over her? Could Hope have underlying feelings for Thomas that keeps her tied to him? Liam may be so made that he is ready to walk away because of Hope's decision. Liam is dealing with enough so far, is Liam ready to walk away from his family because of Thomas? Will Douglas' return be dulled by all of this drama?
Be sure to catch up on everything happening with B&B right now. Come back here often for The Bold And The Beautiful spoilers, news, and updates.