General Hospital Spoilers: Sonny And Nina Go Out On A Hot Date – Carly Is Now In The Past?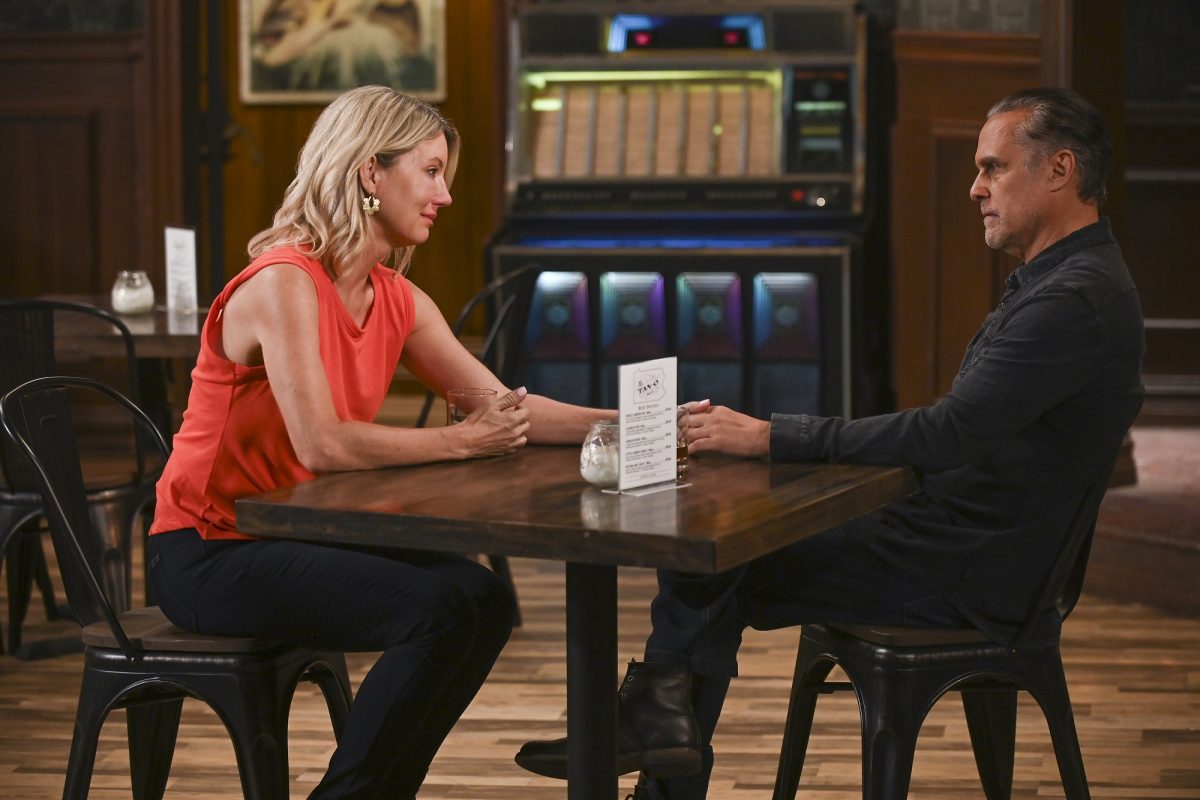 General Hospital spoilers say that Sonny Corinthos (Maurice Benard) – or Mike – or whatever he wants to be called at this point seems to be moving on and nothing thinking about his past or his estranged wife Carly Corinthos (Laura Wright) for that matter. Keep reading below for all of the spoilers you need to know!
General Hospital Spoilers: Sonny And Nina Go Out On A Hot Date – Carly Is Now In The Past?
 As many General Hospital fans know by now, Carly has walked out of Sonny's life after finding out that he had an emotional affair with Nina back when they were at Nixon Falls together. And while Sonny has been trying very hard to win his wife back, it doesn't look like that's going to happen anytime soon. Carly is done, she's moved out, and she's checked out and wants nothing to do with Sonny ever again. This, of course, has prompted Sonny to find comfort in the arms of Nina. Not only did they hit the sheets, but it looks like Sonny is beginning to develop some true feeling for Nina as he wants to ask her out on a date, too. 
Of course, many Soap Spoiler fans have commented on the situation and it seems like there are very few General Hospital viewers out there who want Sonny and Nina to work. Some comments have included, "Get Nina out of the picture and then let's move on to another storyline, please. Too much drama and violence," along with, "There's going to be cat fight between Nina and Carly what wrong with this writer. Hate it when they always break up the couple. They have way too much drama we don't need that."
General Hospital Spoilers: What's Next For Sonny And Nina?
Another fan said, "Nina needs to take a hike. She's a miserable troubled women. Whatever Carly may have done in the past. She will alway stand by her man. He came back and she dropped Jason who she really was falling for . All she was asking for was time to think about what Nina did to her and her family. Nina is no match for Carly."
Either way, it sounds like Sonny is moving on with his life, just as Carly is. But whether or not General Hospital fans can move on remains to be seen! Needless to say, fans will have to tune in to find out what will happen next! Let us know what you think in your comments section below. Also, don't forget that General Hospital airs weekdays on the ABC network. Check your local listings for times.
Be sure to catch up with everything on GH right now. Come back here often for General Hospital spoilers, news and updates.