The Young and the Restless Spoilers: Chelsea Wants Johnny To Know The Truth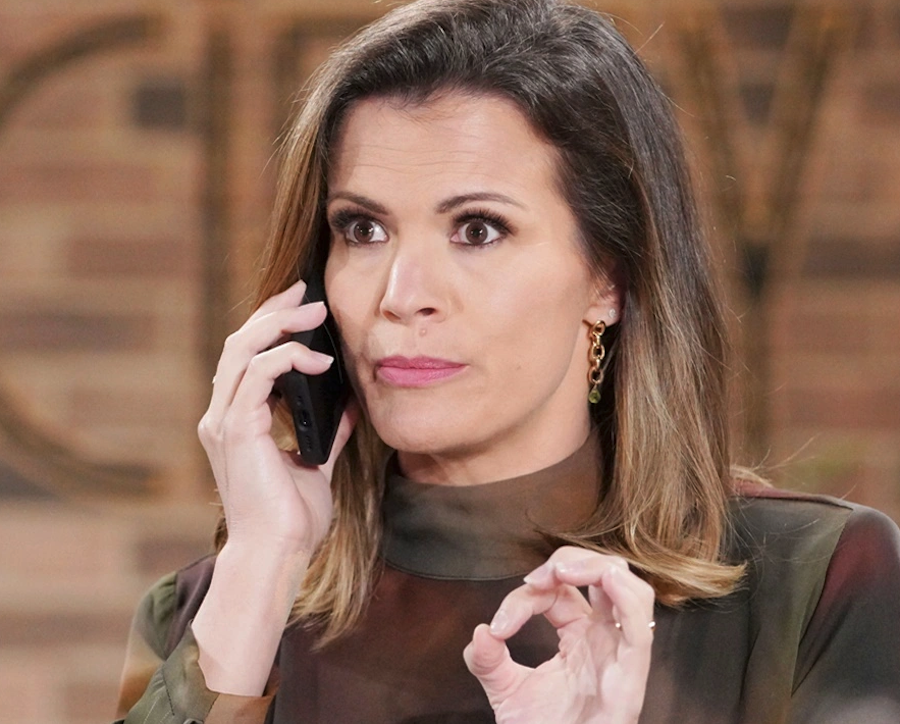 The Young and the Restless spoilers say that Chelsea Newman wants Johnny to know that she's his mom. After talking to Billy about it, Chelsea decides that she should talk to Victoria about the matter, too. Keep reading below for all of the spoilers you need to know.
The Young and the Restless Spoilers: Chelsea Wants Johnny To Know The Truth
According to the latest edition of Soap Opera Digest, Chelsea heads over to Newman Enterprises, where she chats with Victoria. Melissa Claire Egan, who plays Chelsea on the hit CBS soap, puts it this way, "Chelsea knows that Victoria has her own set of issues and problems these days, so the timing will never be great. Chelsea basically says, 'I think it's time that Connor knows he has a biological brother in town.' Chelsea believes that Johnny and Connor deserve to know they are half brothers instead of just cousins. Chelsea has a valid point and she hopes Victoria can see that."
Of course, The Youngand the Restless spoilers say that Victoria's reaction is exactly what Chelsea expected. Melissa says, "She is definitely resistant. She says it's not a good time and Chelsea can tell Victoria is tensing, so Chelsea softens a little bit. She assures Victoria that she's absolutely Johnny's mom and praises her for doing an amazing job. Chelsea reasons that this is about being honest, that they should approach their boys with the truth, so it doesn't feel like such a secret."
The Young and the Restless Spoilers: What's Next For Chelsea?
That said, Victoria also claims that she never intended to conceal the identity of Johnny's biological mother from him. Melissa adds that her character "just doesn't think it will be healthy to wait too much longer because the boys could think that the reason they never knew until now is because they are part of a bad secret. Also, it's best they hear it from their moms before someone else beats them to it. So Chelsea tells Victoria they can wait for now, but everyone knows my character doesn't have a great track record with patience."
In the meantime, let us know what you think by leaving us a line with your thoughts in our comments section below. The Young and the Restless airs weekdays on the CBS network. Check your local listings for times.
Be sure to catch up with everything on Y&R right now. Come back here often for The Young and the Restless spoilers, news and updates.