The Young and the Restless News: Eva Longoria's Friends Call Y&R Actor Eric Braeden 'A Grumpy Old Man'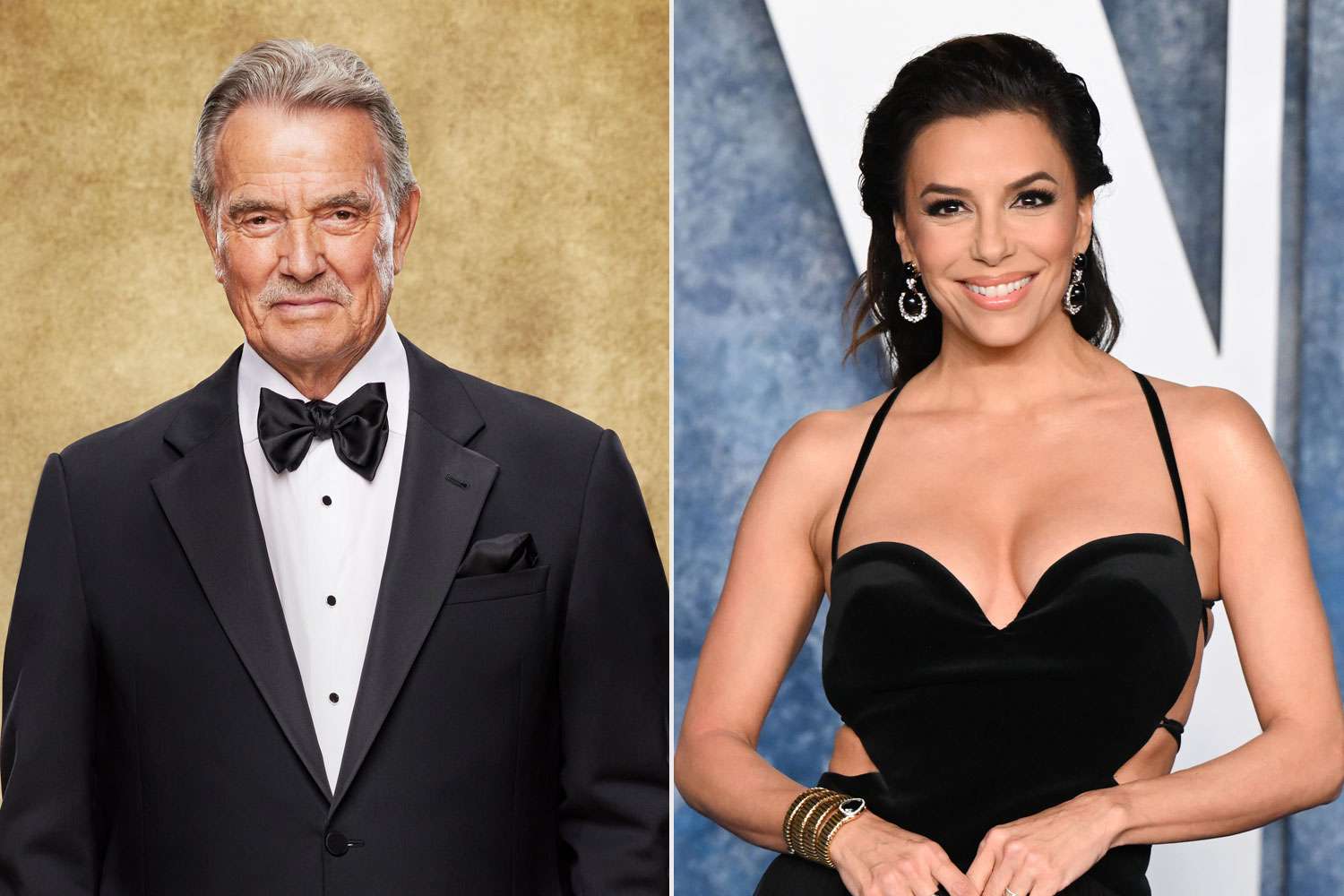 The Young and the Restless alum Eva Longoria has managed to remain quiet throughout all of this, but it looks like her friends have something to say about her supposed feud with Eric Braeden. As many fans can recall, Eric was none too pleased when it seemed like Eva was criticizing her time on the hit CBS soap. And now her friends are speaking up for her and calling Eric "a grumpy old man" for the nasty comments he made about the Hollywood star. Here's what you need to know.
The Young and the Restless News: Eva Longoria's Friends Call Y&R Actor Eric Braeden 'A Grumpy Old Man'
Eric Winter and Roselyn Sánchez were on the He Said, Ella Dijo podcast recently and addressed Eric's remarks about Eva. Calling him a "grumpy actor," Roselyn said that Eric "should apologize because [he was] out of line and his remarks were completely uncalled for."
Eric Winter also said, "The bottom line is this grumpy actor Eric Braeden, older gentleman who's a soap veteran, he's been around forever in the soap world. This guy goes on a rant. I don't even want to give him the courtesy of reading everything he says. Braeden is completely out of line, in my opinion, because he doesn't know what Eva's financial stance was at that time in her career. I guarantee you he was making a ton more money than she was."
Should Eric Braden Apologize?
While being interviewed by CNN's Chris Wallace, Eva admitted that it was hard for her to make ends meet on just one paycheck and that's why she worked at a headhunter agency as a temp as well. She didn't say that she was embarrassed to be a soap opera actress, but instead, said that she didn't want her clients to be embarrassed that a soap opera actress was handling their accounts. 
Eric responded on Twitter by saying, "You simply weren't good enough to survive the pressures of this medium! You were very lucky to get on that 'housewife' show! You did one show in 8-12 days, with mediocre but  salacious dialogue! Our actresses would run rings around you!! And they did then!! From Robert de Nero to whoever they all are, many of them started in the medium you denigrate! It shows a complete lack of class!!"
Tell us celebrity gossip fans, how do you feel about this story? Contribute to the buzz by dropping us a line with your thoughts in our comments section below. Also, come back here for all the latest news about your favorite Hollywood and reality television stars right here.