General Hospital Spoilers: Nina's Custody Plans Force Sonny To Take A Side!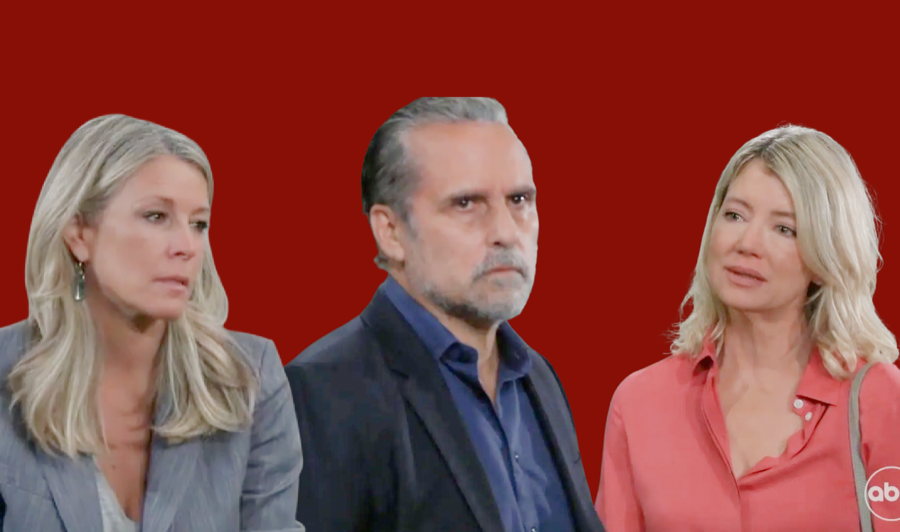 General Hospital Spoilers tease that Nina Reeves (Cynthia Watros) is about to make some waves in Port Charles. She's already partly responsible for the divorce between Carly Corinthos (Laura Wright) and Sonny Corinthos (Maurice Bernard). Sonny fell in love with Nina when he had amnesia and was living as a bartender in Nixon Falls. As soon as Sonny remembered who he really was, he returned to Carly. But he couldn't quite forget Nina and eventually slept with her. But now that Nina is filing for visitation rights for her grandson, Sonny will have to choose a side.
General Hospital Spoilers – Willow Tait will no longer advocate for Nina Reeves!
For the longest time, Willow Tait (Katelyn MacMullen) tried to advocate for Nina to be able to see her grandson, Wiley Corinthos (Caleb and Kyler Ends). But Nina's shenanigans with Sonny have finally for Willow to be fed up. Before, she had been the one to mediate between Nina and Michael Corinthos (Chad Duell). But will Willow withdrawing any and all support for Nina, Nina has decided to force the issue in the courts.
GH Spoilers – Sonny Corinthos will have to pick a side!
Michael has every reason to dislike Nina. She knew that Sonny was alive for months and never said anything to his family, while at the same time visiting Wiley on a regular basis. Nina and Sonny's relationship caused the breakup of his mother's marriage. But Sonny has kind of downplayed all the despicable things that Nina has done, due to his feelings for her. But filing for custody of Wiley may force his hand. Sonny will likely try to talk to Michael so a court date can be avoided. While he won't like the idea of Nina going against Michael, he will likely try to pick up where Willow left off by advocating for her.
General Hospital Spoilers – Sonny Corinthos won't be happy with Nina Reeves!
But just because he doesn't want this to go to court, won't mean that he is siding with Nina. In fact, he may have a few choice words about Nina fighting with his son over Wiley. He will likely try to use his relationship with Nina to get her to back down but if that doesn't work, he may end up siding with Michael. This would be a huge blow to Nina, because whether she can admit it to herself or not, she believes she has Sonny wrapped around her finger. She may be in for quite a rude awakening.
What do you think?
Will Nina go through with a court battle over Wiley? Whose side will Sonny eventually take? Could this be the beginning of Nina's downfall? Anything can happen in Port Charles so stay tuned to General Hospital airing weekdays on ABC. And don't forget to check back right here regularly for all your General Hospital news, information and spoilers!