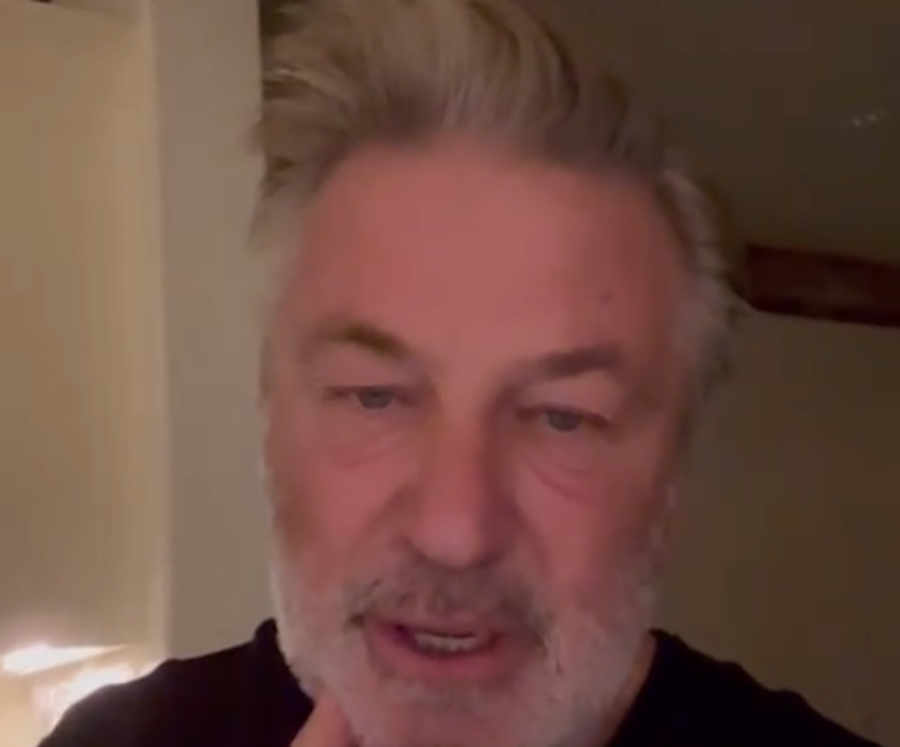 It looks like Alec Baldwin would love to turn back time. The Hollywood actor and soap opera alum recently made a huge confession about his career and it's one that has a lot of people raising an eyebrow. Here's what you need to know.
Alec Baldwin Just Made A Huge Confession
While there's no denying that these last two years have not been easy on Alec and his family, seeing how he has been accused of shooting and killing cinematopgraher Halyna Huntchins on the set of Rust, he's doing his best to live his life and move on. Now, that's not to say that he's trying to forget what happened in the past, but instead is trying his best to support his family. He's been working on multiple projects since the shooting and even plans to finish Rust as well.
Well, Alec also took to his Instagram account this week and confessed that he misses working on his hit television comedy, 30 Rock. Sharing a throwback photo from his glory days at the Emmy Awards, Alec captioned his post with, "Missing those days when I was cruising inside the Lorne Michaels universe."
Many of his fans commented on his post with, "I watched a few episodes of 30 Rock today. One of the funniest shows ever. The cast, the writing, the timing, the everything," along with, "our portrayal of Jack on 30 Rock was pure genius. Never a wrong note."
What's Next For Alec Baldwin?
Another fan wrote, "Loved you on 30 Rock but quite frankly I've enjoyed you in all of your work. Sometimes my two favourite clips of you to revisit when I need a good laugh are the scene in 30 Rock where you pretend to be Tracy Morgan's parents during the therapy session and the second is your episode of Comedians in Cars Getting Coffee with Jerry Seinfeld. That whole thing is gold and highly recommend. Be well!
Meanwhile, Alec has submitted his plea in the case. Apparently, the actor is not allowed to drink any alcohol, own a gun or talk to any of the potential witnesses that are tied to the case. He is expected to be arraigned on February 25th, but does not have to appear in court. As many fans can recall, Baldwin was charged with one count of involuntary manslaughter back in January. The other charge is involuntary manslaughter in the commission of a lawful act. He could face up to five years in prison.
Tell us celebrity gossip fans, how do you feel about this story? Contribute to the buzz by dropping us a line with your thoughts in our comments section below. Also, come back here for all the latest news about your favorite Hollywood and reality television stars right here.