General Hospital Stars Tabyana Ali And Nicholas Chavez Open Up About THAT KISS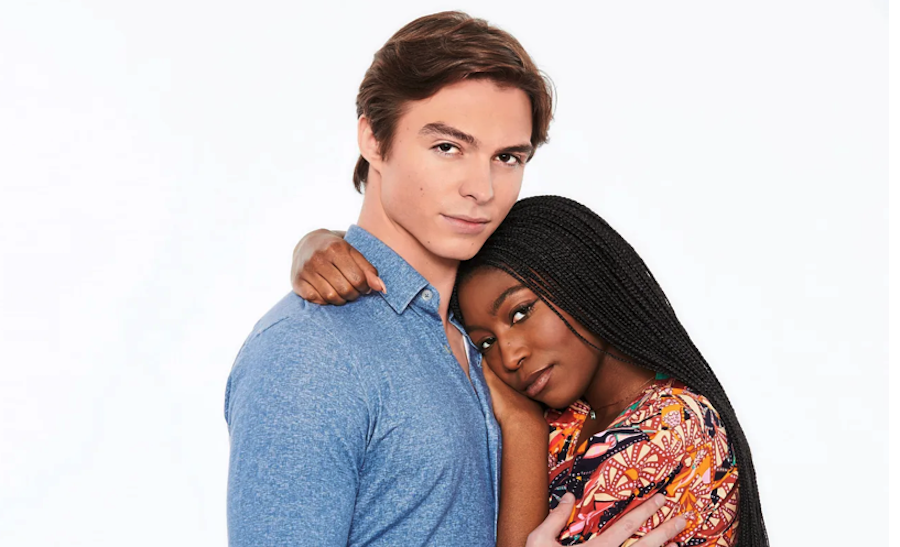 General Hospital star Tabyana Ali recently opened up about THAT KISS that people are still talking about between her character Trina Robinson and her co-star Nicholas Chavez's character Spencer Cassadine. That's because it was daytime television perfection! At least, that's what General Hospital fans are saying. Keep reading below for everything you need to know.
General Hospital Stars Tabyana Ali And Nicholas Chavez Open Up About THAT KISS
A kiss is not always just a kiss, right? And especially not between two ridiculously good looking people. Speaking to Soap Opera Digest in a new interview, both actors admit that they knew this kiss was going to be explosive from the moment that they read about it in their script. It was a milestone moment that no one was going to forget about, for sure. And yes, they sure did a lot of rehearing before the big moment, too. 
Tabyana said first, "We actually took a lot of time, me and him. We got together and we broke that script down and ran it a thousand times. We tried to learn the ins and outs of of it and put all the pieces together. We took this very, very seriously! I mean, obviously we always take our work very seriously, but we were like, 'This is on another level.' We wanted it to be just right. We wanted it to be spectacular."
General Hospital Stars Tabyana And Nicholas Wanted To Make It Special
The actress added, "And I think it turned out just how we wanted it, very sweet and very innocent, in a sense. I'm glad that we did the work beforehand and we didn't just show up on the day. We didn't want to do that. We didn't want to just be like, 'Okay, Vaseline, mouthwash, let's go!'"
There's no doubt in anyone's minds that many General Hospital fans would agree that both Tabyana and Nicholas have definitely done Trina and Spencer's kiss justice! Of course, General Hospital fans will have to tune in each and every day to find out what will happen next! In the meantime, let us know what you think by leaving us a line with your thoughts in our comments section below. General Hospital airs weekdays on the ABC network. Check your local listings for times.
Be sure to catch up with everything on GH right now. Come back here often for General Hospital spoilers, news and updates.