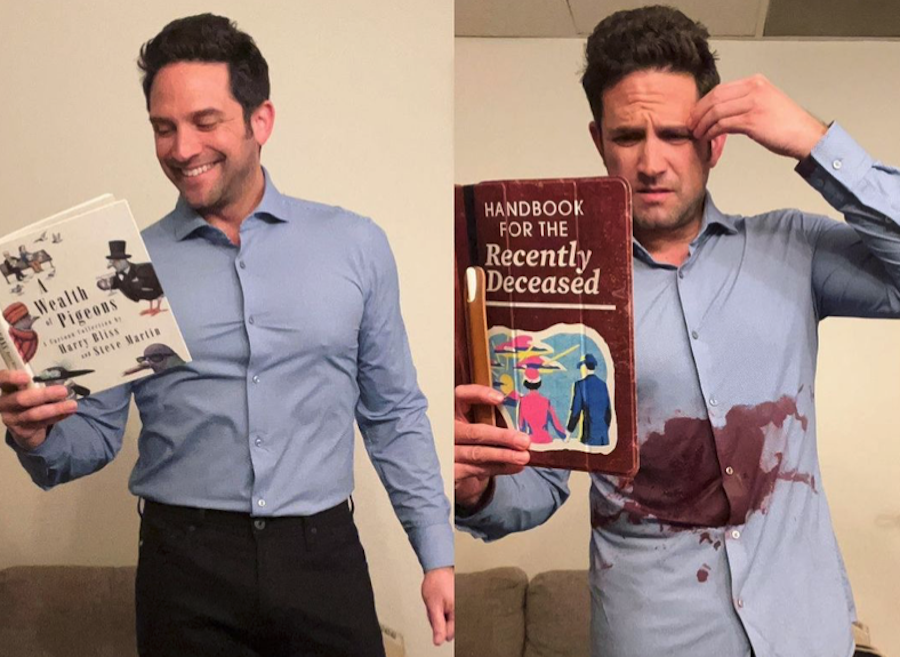 Well, it sure was nice knowing you. Days of Our Lives star Brandon Barash bid adieu to his character, Jake Lambert, on the hit CBS soap. At least, that's what it seems like. Here's what you need to know.
Days Of Our Lives Spoilers: Brandon Barash Says Good-Bye To Jake Lambert
Just this week Brandon shareds a photo of himself reading a book on birds along with another Handbook for the Recently Deceased with a bloodstain on his shirt. He captioned it with, "How it started/How it's going. RIP, Jake — it was fun getting to know you."
Of course, it didn't take very long for his fans and his followers to comment on the photo. Some said, "Jake will be missed for sure but hopefully the rumors are true and you're coming back as Stefan and reunite with Gabi. If the rumors aren't true than the show is really stupid for letting a great actor like you go. #Days" along with, "I was crying when Kalay came out I said oh no she going to say he is dead and she did. Great job you will be missed hope you come back soon or go to gh so I can see you on tv again. Ava please go wash the blood off your hands I don't like seeing Jake's blood. Thank God rafe came or ava be dead to. Just when I thought we see another dool wedding guess we want now. Maybe Dr Rolf can save jake."
Another fan wrote, "No I'm so sad you died! But if you come back as Stefan, I'll be so psyched! I would agree with everyone else that the producers would be crazy to let go of a great actor like you, even though I wouldn't mind seeing you on General Hospital, either. But it would be great to se Stefan DiMera back in action, he's been gone too long. Gabi's head will spin the moment she sees him back in Salem. Fingers crossed that the writers make it happen."
Days Of Our Lives Spoilers: What's Next For Brandon Barash on DOOL?
Of course, Days of Our Lives fans will have to tune in to find out what will happen next! In the meantime, let us know what you think by leaving us a line with your thoughts in our comments section below. Days of Our Lives airs weekdayson the NBC network. Check your local listings for times.
Be sure to catch up with everything on DOOL right now. Come back here often for Days of Our Lives spoilers, news and updates.