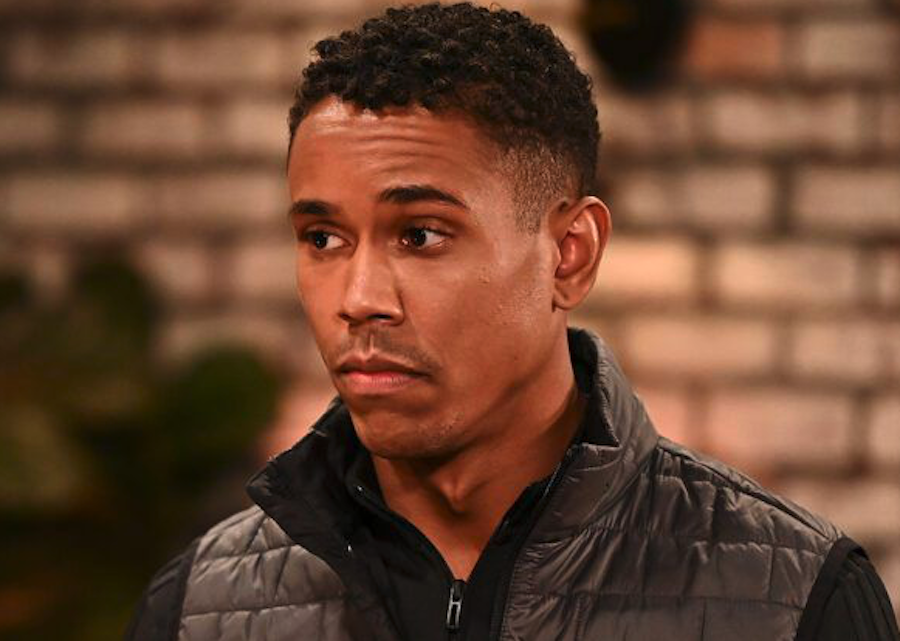 General Hospital star Tajh Bellow has one of the best jobs in the world – he gets to play the charming and handsome TJ Ashford in Port Charles. The actor recently opened up about his character in a new interview with Soap Opera Digest. Here's what he has to say!
General Hospital Star Tajh Bellow Opens Up About Being TJ Ashford
When asked who has the closer relationship with their mom, Tajh said, "Oh, that's a really great question because it's surprisingly close, but I would say that I, Tajh, have just slightly, slightly a closer relationship with mine. They're both incredibly close to their moms, though."
As far as who is more forgiving between the two of them, Tajh admitted that he still has some work to do in that area. He said, "Definitely TJ in that department. Right now, I love that TJ has a friendship with Brando and has been called to be a support system for him, in a sense. I find that miraculous, like, 'Wow, even though there were things that happened with Molly, you're able to emotionally support him.' He's better than me in that way."
But as far as who is the better person at cracking all the jokes, Tajh says that it is him. He explained, "I've had, you know, opportunities to find levity with TJ; I've had moments, really good moments, but they're usually in scenes with the Ashford family when we're all gathered together and things are in a lighter place. But lately, God, TJ has just been in the depths of the drama of being on a soap opera!"
General Hospital News: What's Next For TJ In Port Charles?
That said, Tajh things that his character is better at handling a crisis. He said, "I'm going to go with TJ. I have, knock on wood, yet to be mugged in an alley in Brooklyn."
Of course, General Hospital fans will have to tune in each and every day to find out what's next for all of their favorite characters! Until then, let us know what you think by leaving us a line with your thoughts in our comments section below. General Hospital airs weekdays on the ABC network. Check your local listings for times.
Be sure to catch up with everything on GH right now. Come back here often for General Hospital spoilers, news and updates.