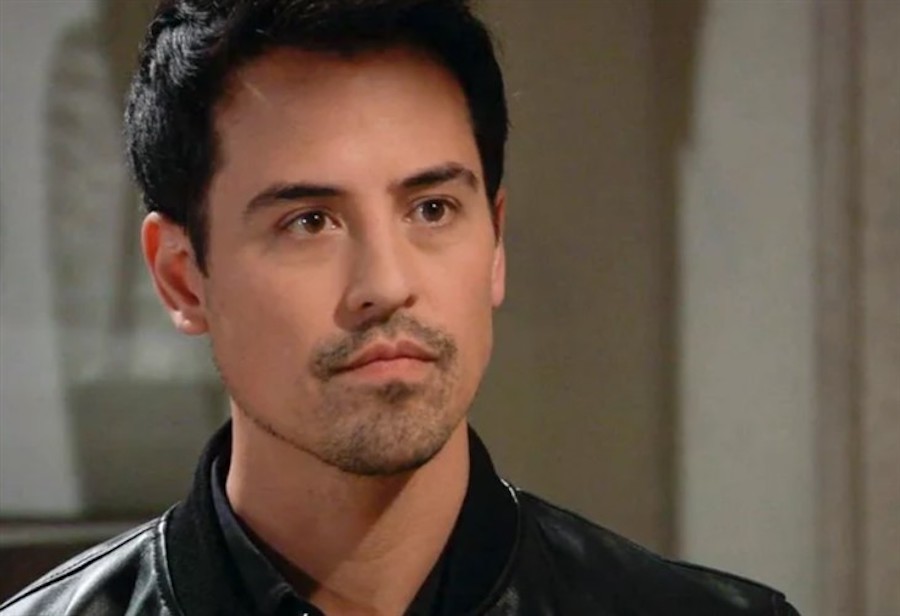 General Hospital star Marcus Coloma recently opened up about his on-screen alter ego, NIkolas Cassadine. Here's what he has to say!
General Hospital Spoilers: Marcus Coloma Opens Up About Being Nikolas
Speaking to Soap Opera Digest in a new interview, Nikolas gave a little insight into what makes his character tick. When asked who is more intimidated by Sonny Corinthos – Nikolas or himself- he said, "Oh, that's hilarious. I don't think either one of us is! There is a reckless side to Nikolas, and obviously Sonny is a mob boss and physically, Sonny has proven that he can handle Nikolas. Still, I think there is zero intimidation because Nikolas is just like, 'I will die before I let you intimidate me!' And as Marcus, I just absolutely love Maurice [Benard, Sonny]."
When asked who is more of a romantic, Marcus said, "I think Nikolas. Yeah. I tend to be very loving in a relationship, but what I love about Nikolas is that he will do these incredibly romantic gestures — he'll set up a romantic evening with dinner and candles and a whole spread. And I don't necessarily do that."
And believe it or not, Nikolas isn't someone you would call the life at the party. Marcus said, "I think I would be more fun at a party. I think with Nikolas, you would always have to be like, 'Is this guy going to try to kill me?' There's always an ulterior motive and a hidden agenda. He's got a very twisted take on life."
General Hospital Spoilers: What's Next For Nikolas?
But he did add that Nikolas does have a worse temper. "It's  because he has so much stress in his personal life. And I actually do feel that when I'm in a heavy storyline. Nikolas is very emotionally volatile."
Also, Marcus added that he's not too crazy about Nikolas' living arrangements. "I don't have a moat, but Wyndemere is so dark, I don't think I'd actually want to live there. The place is so dark and not much light, fun stuff has happened there. I have a much smaller, modest place, but it's very light and bright and there's a lot of creative energy in the place. But if the question is cooler, I guess Wyndemere wins. But it seems like a very dangerous place to live!"
Of course, fans will have to tune in to find out what will happen next! Until then, let us know what you think by leaving us a line with your thoughts in our comments section below. General Hospital airs weekdays on the ABC network. Check your local listings for times.
Be sure to catch up with everything on GH right now. Come back here often for General Hospital spoilers, news and updates.