The Young and the Restless Spoilers: Eileen Davidson And Beth Maitland Open Up About Their On-Screen Sisterhood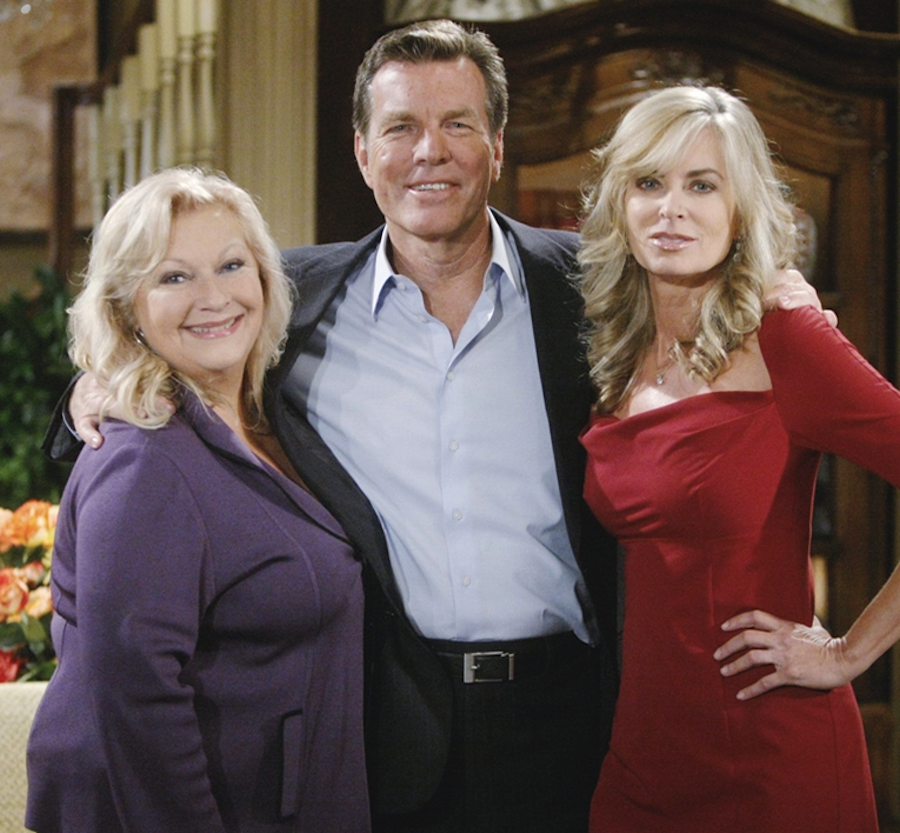 The Young and the Restless stars Eileen Davidson and Beth Maitland opened up about all the highlights and the lowlights that their on-screen characters have experienced over the years, including the sisterhood between Ashley and Traci. Here's what they have to say!
The Young and the Restless Spoilers: Eileen Davidson And Beth Maitland Open Up About Their On-Screen Sisterhood
Speaking about the first time that they met each other in a joint interview with Soap Opera Digest, Eileen told her co-star, "Beth, we had an incredibly long and deep conversation about life and I remember every word of it. I'm kidding, I don't remember, either. Honestly, the only memory I have is you and me thrown together and we had Jack's wedding, that was pretty soon after we had just started. There was tons of dialogue and we wore those crazy, giant bridesmaids hats."
Beth then added, "She's right, we were thrown into the deep end and as a compliment to both Jerry Douglas and Terry Lester, they took us on. Terry would have these dinner parties at his house and we would have food, drink champagne and get to know each other. Terry would play the piano and we'd sing. Jerry would sing "When I Was 17."
The Young and the Restless Spoilers: What's Next For Traci And Ashley?
When asked about some of her highlights from the last 40 years, Eileen said, "I liked telling the story of Ashley's  abortion, although I didn't like the correlation between her going crazy and the abortion. The breast cancer story was great because it got so much attention and saved people's lives. It really elevated the concept of entertainment. One of my favorite memories was in the '80s when Ashley was being rained on in a scene. Other soaps were flying people to Europe for remotes and I was going to Griffith Park with a rain truck. I was literally trying to climb up this muddy hill and had the crew guys underneath me, trying to boost me up, but I kept sliding down and we were there all night in freezing rain. Later, the crew gave me an award that said: Best Performance Under Adverse Special Effects Conditions. I had such a great relationship with the crew."
Beth also said that she had some high hopes for her character in the future. She said, "I have aged into and love the Auntie Traci position that I fill on the show, so I very much hope that all the young characters coming in bring their problems to Traci so she can have an impact on helping them to find their way. I hope there's a place for her as the heart of Genoa City and not only as the heart of the Abbott family. I also hope there's a way for Traci to find romance again. It's an opportunity to tell the story that it's never too late for people who aren't commercially beautiful, in the way that show business and commercialism suggests, to find their match."
Needless to say, The Young and the Restless fans will have to tune in to find out what will happen next! In the meantime, let us know what you think with your thoughts in our comments section again.