General Hospital News: Ingo Rademacher Leaves L.A. For A Much Needed Family Thanksgiving Break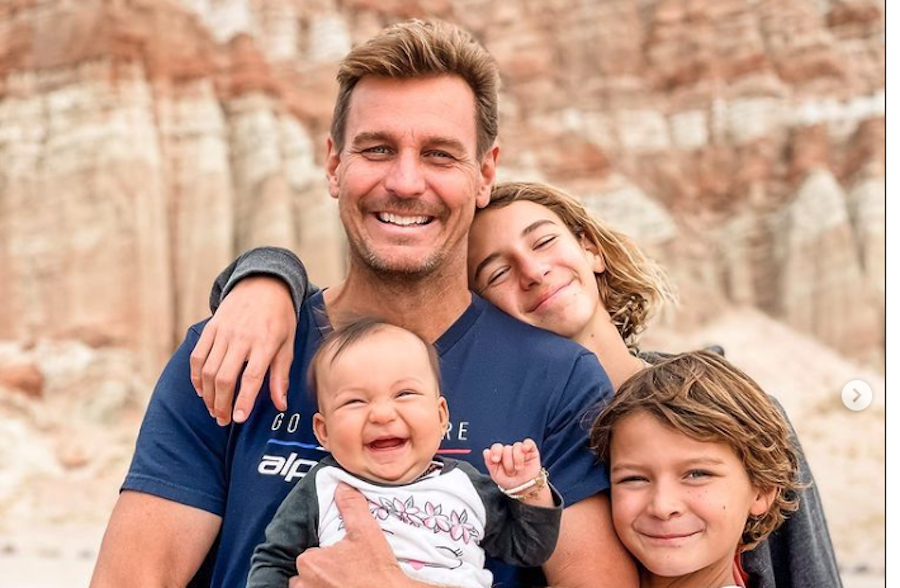 Former General Hospital star Ingo Rademacher (ex-Jasper Jacks) might not longer be on the small screen, but he still has a lot to be thankful for in his life these days. As a matter of fact, the daytime television star decided to do what's best for his mental health and that's leave all the drama behind in L.A. for a much needed break with his family for Thanksgiving. Here's what you need to know.
General Hospital News: Ingo Rademacher Leaves L.A. For A Much Needed Family Thanksgiving Break
As many fans know by now, Ingo was forced to leave his role as Jax on the hit ABC soap after failing to comply with the ABC network's vaccine mandate against COVID-19. However, Ingo wasn't the only star who was against getting the jab, as his former co-star Steve Burton (Jason Morgan) also left the show for the same reason. Needless to say, both actors have been making a lot of headlines in recent weeks for their decision, while it's also been reported that General Hospital is the only soap that currently has a vaccine mandate for its cast and crew.
Well, Ingo decided to do what's best for him and his family – which includes his wife Ehiku and their three children, Peanut, Pohaku, and Iwa Lehuna – and go camping with friends in the great outdoors. Both Ingo and Ehiku have been documenting their trip on social media and have also been provided with a van thanks to Johnson Custom Van Solutions. In one of the clips, Ingo can be seen making breakfast and coffee for everyone in their group while Ehiku takes their daughter Iwa for a walk along with their family dogs.
General Hospital Spoilers: What's Next For Ingo's Career?
While Ingo's family life might certainly look picture perfect, a lot of fans can't help but wonder what's next for the handsome daytime television actor. Ingo himself has not made any comments about his next move, but his fans have certainly expressed their desire to see him on the canvas again. There's some speculation that he might return to The Bold and the Beautiful to reprise his role as Thorne Forrester again, but so far that hasn't been confirmed. Watch this space as we have a feeling we'll be hearing from Ingo again soon enough.Be sure to catch up with everything on GH right now. Come back here often for General Hospital spoilers, news and updates.