General Hospital Comings And Goings: Is It Time For Tyler Christopher To Return To Port Charles?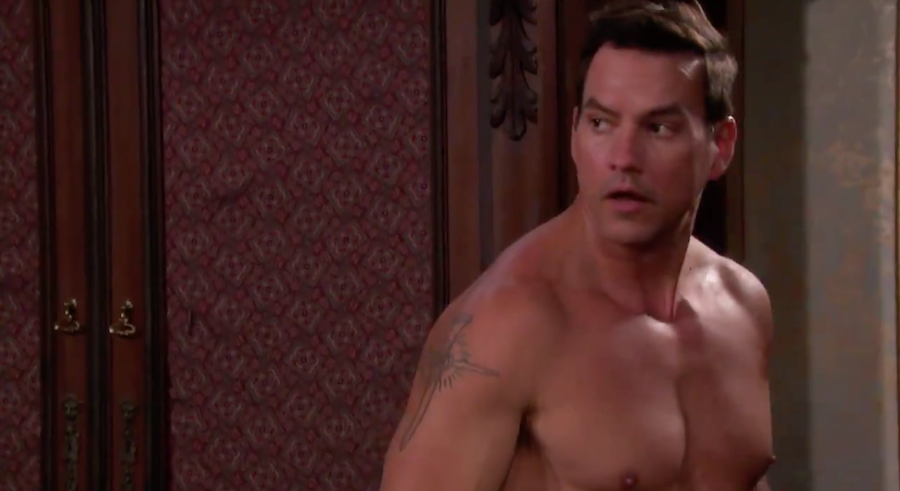 General Hospital comings and goings say that now there's not just one but two vacant roles in Port Charles, a lot of fans can't help but wonder how they are going to be filled. Just in the last few weeks, it has been reported that both Ingo Rademacher (Jasper Jacks) and Steve Burton (Jason Morgan) were forced to exit the show because they did not comply with the ABC network's new vaccination mandate against COVID-19. With that said, a lot of people can't help but wonder if another General Hospital vet should return to fill in either one of those roles. Of course, the first person that comes to mind is Tyler Christoper. Keep reading below for everything you need to know.
General Hospital Comings And Goings: Is It Time For Tyler Christopher To Return To Port Charles?
Tyler stole hearts as Nikolas Cassadine during his years on General Hospital and managed to impress the critics as Stefan DiMera on NBC's Days of Our Lives. But after dealing with several personal battles, the actor took a much needed break from daytime television and his career altogether. He's been mostly absent on the small screen, prompting a lot of fans to wonder exactly what he's doing and if he would consider making a comeback to the soap world.
Luckily for fans, Tyler Chrisopher has managed to resurface, but only on social media. However, it's enough of a sign to prove to both his fans and supporters that he's ready to get back to work again. He's been posting about his CrossFit workouts, reminiscing about some of his favorite roles from the past and how much he is enjoying his hometown of Indianapolis. In other words, Tyler is looking and feeling the best he's been in a very long time.
Now, as far as whether or not he would make a return to daytime television remains to be seen, but it's something that he hasn't ruled out, either. Or at least, not in public. Tyler's fans have long said that they miss seeing him act and have even left comments on his social media page that say, "You've always been my favorite Nikolas. Come back to GH. Your fans miss you!" along with, "It's great seeing you healthy and happy again. The best is yet to come."
General Hospital Spoilers: Will Jax and Jason Be Recast?
Of course, General Hospital producers have not made any comments as to what will happen next for Jax and Jason, nor has there been anything said about a recast. Watch this space as we are sure something exciting will happen in the weeks and months to come. Be sure to catch up with everything on GH right now. Come back here often for General Hospital spoilers, news and updates.