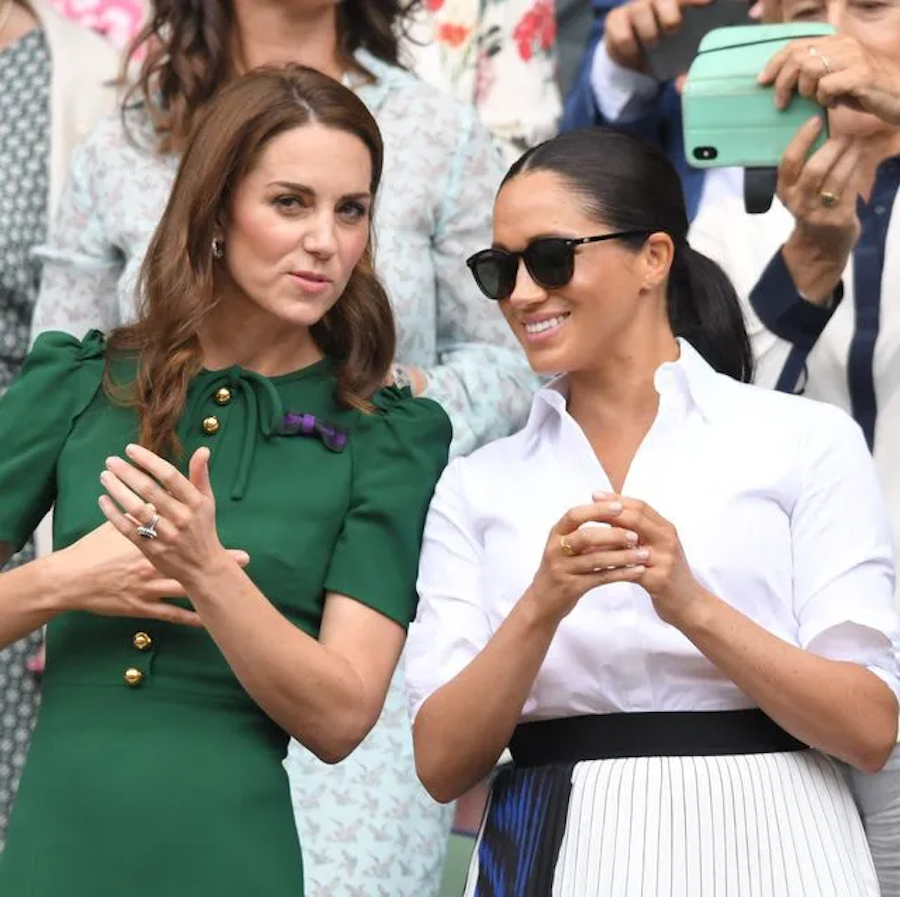 It looks like their relationship was doomed from the start. There's a new report that says there's a reason why Kate Middleton and Meghan Markle never got along and it's for a reason that you might have guessed as well. Keep reading below for everything you need to know.
This Is Why Kate Middleton And Meghan Markle Never Got Along
In an interview with The Cut, the former editor of Tatler, Tina Brown opened up about the dynamic, or maybe lack thereof, between the Duchess of Cambridge and the Duchess of Sussex. And as you can imagine, there was some tension and even jealousy from the very start.
Brown, who wrote the book "The Palace Papers," put it this way, "It was a very tricky situation, because here's Harry and his new wife, who actually are more interesting and glamorous and charismatic than the number-one couple: That's going to lead to tension. Kate is a strong character, very well-educated, very smart. She was the first royal woman, now that I think about it, who had any proper education. She's impressive, but she's human, and who needs to be described continually as the Duchess of Dull, compared to the charismatic Meghan?"
What's more, Brown also opened up about Meghan Markle and the supposed "racist" coverage she received in the UK.  "The press started to do a really awful, and typical, chauvinistic and racist tack. The undertone was definitely the lily-white, flawless Kate versus the confounding Meghan," Brown said.
British Royal News: What's Next For The Royals?
She added, "When they were both pregnant, and Kate would be holding her belly — as a pregnant woman tends to do — and it's, How lovely, Mother Earth Kate. But when Meghan did that, it's like, What's the matter with Meghan, why is she always flaunting her pregnancy? It was so blatantly discriminatory… I do think that they should have been more aggressive in their defense of Meghan, and they should've done it faster. You can't tell the press to be positive, but you can give a thundering rebuke. A statement from the queen, Buckingham Palace, would've helped, but it didn't come."
In the meantime, let us know what you think with your thoughts in our comments section again. Be sure to catch up with everything on the British Royal Family right now. Come back here often for the British Royal Family news and updates.