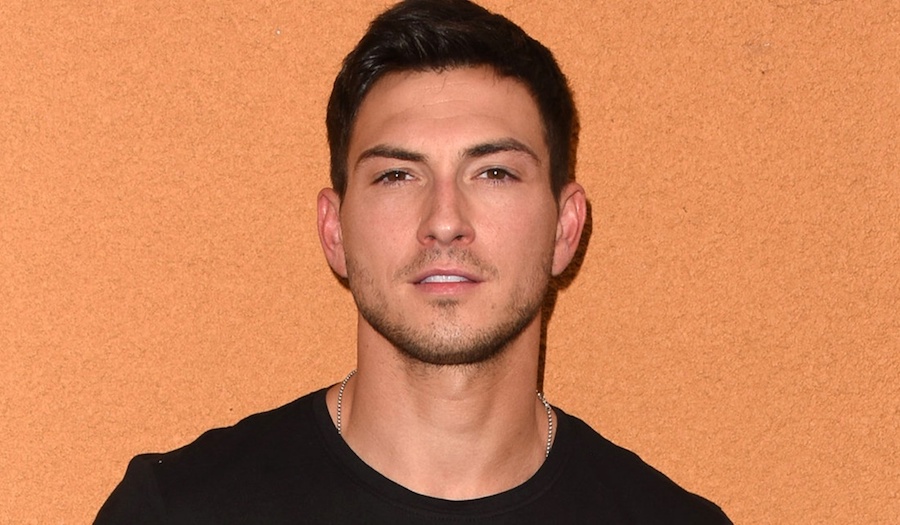 Days of Our Lives news say that the cast of the hit show, which include Carson Boatman (Johnny DiMera), Camila Banus (Gabi DiMera) and Robert Scott Wilson (Ben Weston) sure have a lot to be thankful for these days. Not only are they on a highly-rated daytime television show, but they've also been fortunate enough to be showered with a whole lot of love and support in their personal lives, too. Here's what you need to know.
Days of Our Lives Stars Share What They're Thankful For This Year
In the latest edition of Soap Opera Digest, a lot of daytime stars, including our favorite DOOL actors, gave thanks and shared what they love the most about Thanksgiving. Carson shared, "I'm most thankful for my wife Julana Dizon, my friends and family, and my health. Being surrounded by good, genuine people who love you and being able to move my body as I please every day, is a real blessing."
Robert Scott Wilson, meanwhile, put it this way, "I have to say mine and my family's health through all of this. My mom and my dad and I still have them and we are in good health and my immediate family, so that's made me a lot more grateful through this whole period of the past couple of years of Covid."
And with Camila being Camila (who sure does love to put things bluntly, just like her on-screen alter ego), she said, "I am most thankful for my family and the way they love me."
Days of Our Lives Spoilers: Our Favorite Soap Stars Give Thanks This Year
Days of Our Lives has certainly been one of the luckier daytime television shows as they managed to continue airing new episodes throughout the COVID-19 pandemic without any interruption. That's because DOOL, unlike the other soaps, films six months ahead of schedule. What's more, it sounds like everyone is as healthy and happy as they can be. While the drama might always be keeping everyone on their toes in drama, it's nice to hear that behind the scenes, the relations between the co-stars are as harmonious as it can be. Days of Our Lives airs weekdays on the NBC network. Check your local listings for times. In the meantime, tell us what you are thankful for in the comments section below!
Be sure to catch up with everything on DOOL right now. Come back here often for Days of Our Lives spoilers, news and updates.