GH Spoilers Update Monday, October 30: Help Wanted, Summons Issued, Opinion Noted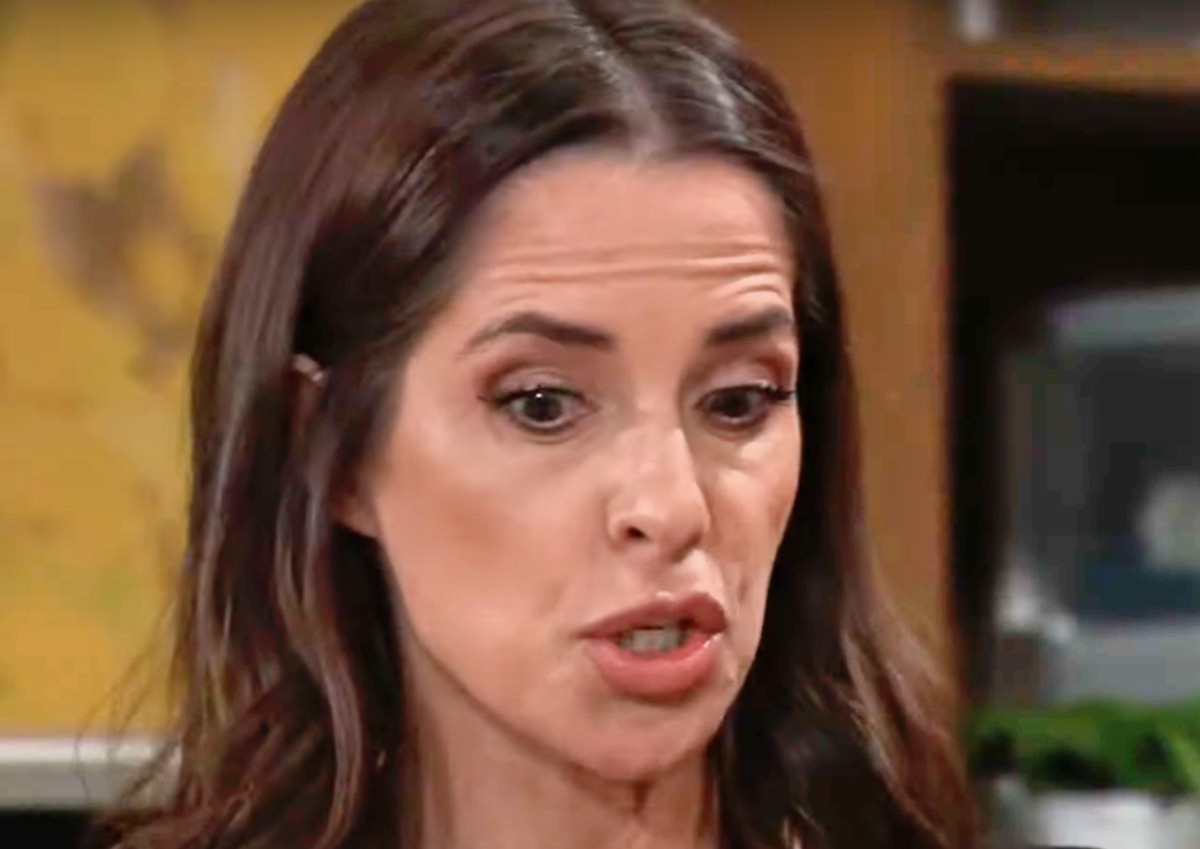 General Hospital spoilers and updates for Monday, October 30 tease help wanted, summons issued, and an opinion noted! Sam McCall (Kelly Monaco) asks for help, someone's issued a verbal summons, and Martin Grey (Michael E. Knight) notes an opinion.
General Hospital Spoilers: Clear Headed Discussions
It looks like Brook Lynn Quartermaine (Amanda Setton) might be at Charlie's Pub as she's talking with Kristina Corinthos-Davis (Kate Mansi). She tells Kristina she needs a clear head for what she's about to do.
Brook Lynn has been dealing with a very heavy handed grandmother who's gotten her in a lot of trouble, and she may be interfering in her music business too.
The position of the Face of Deception had been offered to Blaze (Jacqueline Grace Lopez) who's become very close with Kristina.
But Tracy Quartermaine (Jane Elliot) who just became majority owner of the company disagreed, wanting to keep Sasha Gilmore (Sofia Mattson) instead.
A few years back Brook Lynn was hired as the Voice of Deception but getting her throat slashed ended that-perhaps Brook Lynn will suggest Blaze become the new Voice of Deception.
GH Spoilers: Help Wanted
Sam and Cody Bell (Josh Kelly) are talking and she asks Cody if he's offering help, and he affirms that he is. But does Sam need a partner for an investigation she's doing, horse riding lessons for one of her children or what?
Cody seems to be a man of many talents, but not always using them ethically. Now that Sasha is out of danger and getting back to normal, perhaps the help he's offering is something concerning her.
General Hospital Spoilers: Sasha Gilmore Is Totally In
Meanwhile, it looks like Sasha may also be at the pub as she enthusiastically tells someone to count her in too! Perhaps she's also in the meet up with Brook Lynn, Kristina, and possibly Blaze is there as well.
Even though Brook Lynn isn't totally officially part of Deception again yet, she is Blaze's manager.
Hopefully, everyone will come to a meeting of the minds and it will all work out. That is, if they can convince Tracy to be on board.
GH Spoilers: Summons Issued
Meanwhile, Ava's back at work at the Jerome Art Gallery and issues a summons to someone over the phone. She's not mincing words as she says, "my gallery-NOW!" Even though Laura Collins (Genie Francis) and Ava will also catch up, Ava wouldn't bark an order at Laura like that. That sounds like she needs to address something with Austin Gatlin-Holt (Roger Howarth) who she hasn't been speaking to. Austin will be drowning his sorrows over losing his cool with Mason Gatlin, (Nathanyael Grey) possibly fatally for Mason!
General Hospital Spoilers: Opinion Noted
Martin notes Lucy Coe's (Lynn Herring) opinion, just letting her rant on, as she tells him she needs to show Tracy exactly who she's dealing with!
The only problem is, now Tracy holds all the cards after Lucy signed fifty-one percent of Deception Cosmetics plus her one ELQ share over to her. It was either that or face a lawsuit for theft of intellectual property, namely "The Deceptor".
Lucy may be mad as a wet hen but there's really nothing she can do to rescind what she's already given. That is, unless Brook Lynn or someone else took the contract she threw at Lois Cerullo (Rena Sofer) and didn't give it to Tracy-however, that doesn't seem to be the case.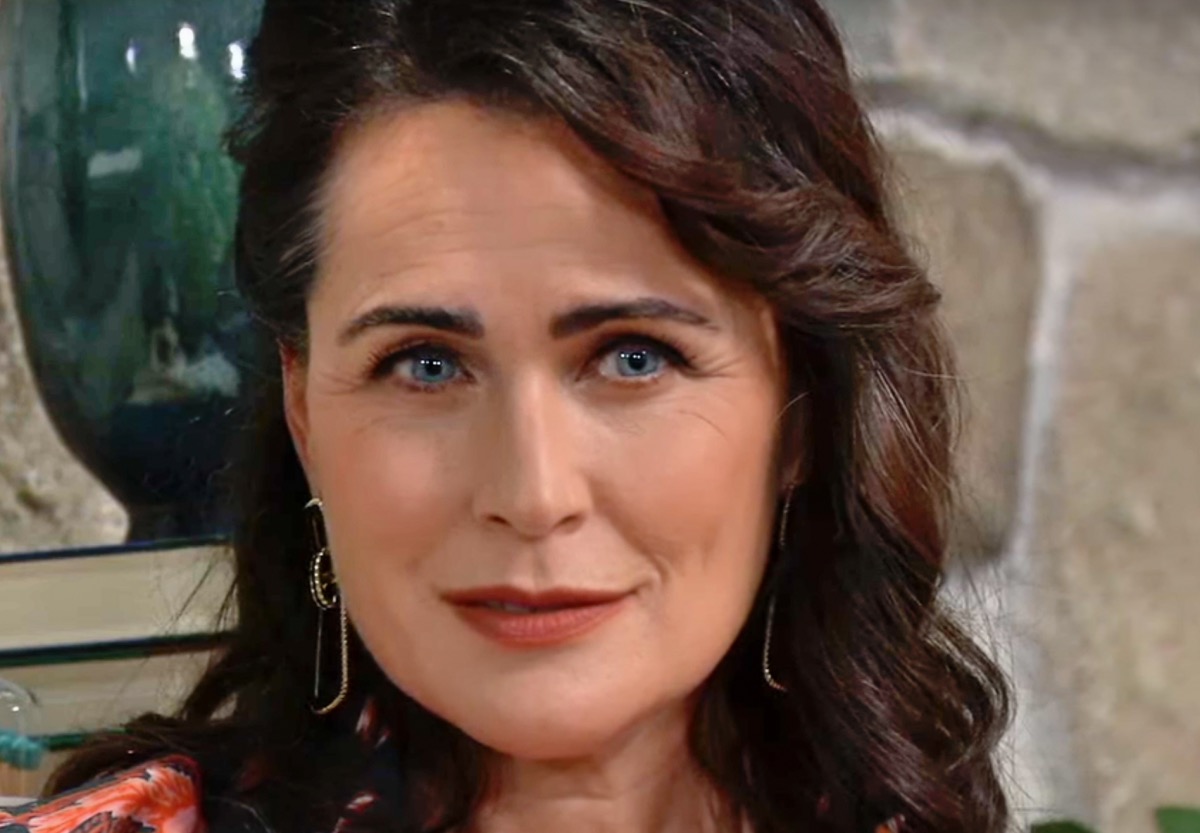 GH Spoilers: There Are No "No" Answers!
Meanwhile, at the Quartermaine mansion, Eddie Maine (Wally Kurth) strolls in and appears to be telling Tracy, who looks disturbed and distracted, to take no for an answer! There are no "no" answers in Tracy's world, at least not when they're being directed at her. It looks like he's trying to mediate between her and someone else in the room, possibly Olivia Quartermaine (Lisa LoCicero). Tracy's face says it all, like who is this to tell me what to do?
General Hospital Spoilers: A Warm Reunion
Meanwhile, Lois has finally gotten around to touching base with years long friend Sonny Corinthos (Maurice Benard) and she assures him it'll work out for him.
They're probably talking about his recent elopement with Nina Reeves (Cynthia Watros) and the family issues he's been experiencing. He, Olivia, and Lois all grew up together in Bensonhurst, and it's her mother's recipes that he serves at Pozzulo's.
They'll probably talk about the old days as well, since they haven't seen each other for years. About twenty years, to be exact!
Be sure to catch up on everything happening with GH right now. Come back here often for General Hospital spoilers, news, and updates.