GH Spoilers UPDATE Friday, October 27: Surprise Encounters, Family Questions, Confrontations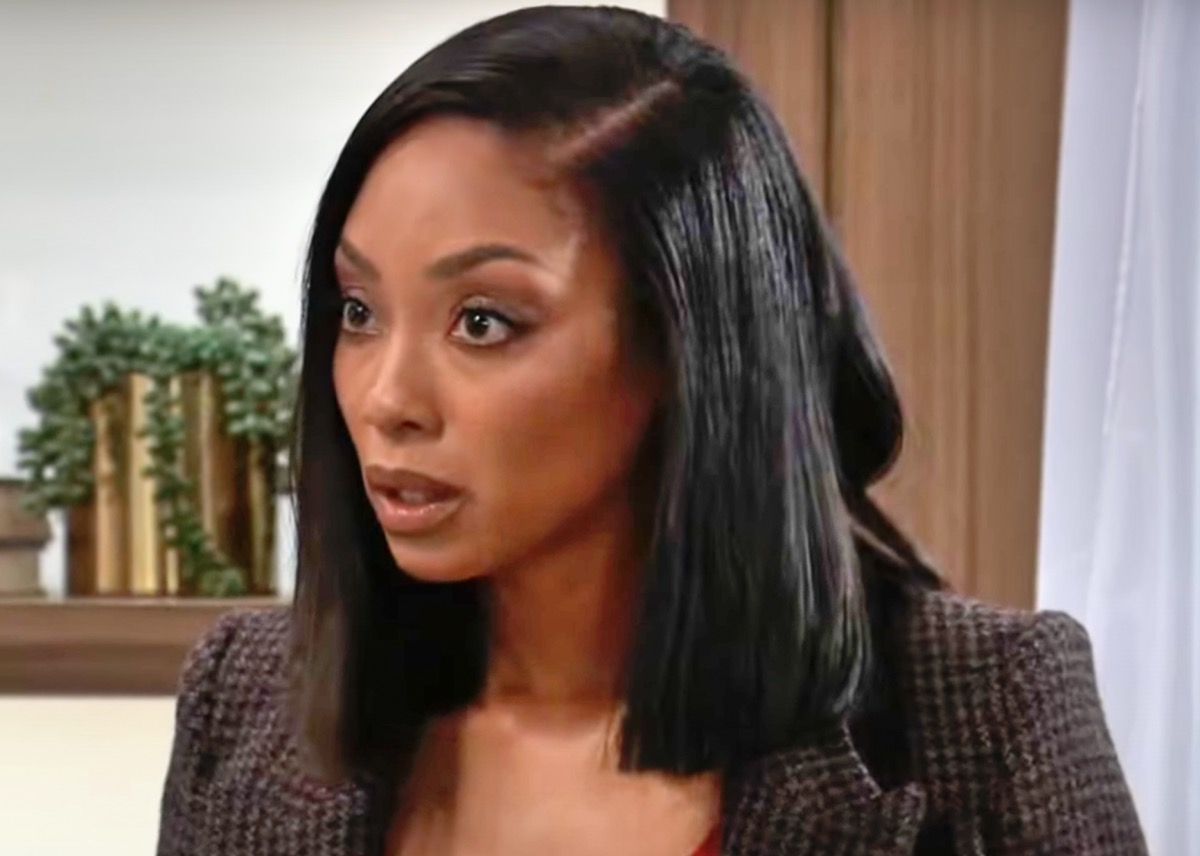 General Hospital spoilers and updates for Friday, October 27 tease surprise encounters, family questions and confrontations.
Josslyn Jacks (Eden McCoy) has a surprise encounter, Alexis Davis (Nancy Lee Grahn) asks family questions, and Trina Robinson (Tabyana Ali) confronts Cyrus Renault (Jeff Kober).
General Hospital Spoilers: TJ Ashford Puts It Together
An angry TJ Ashford (Tajh Bellow) tells his mother, Jordan Ashford (Tanisha Harper) that he's never been more certain of anything in his life.
It sounds like he's finally put together why Mason Gatlin (Nathanyael Grey) has seemed so familiar to him. Several years ago, TJ was kidnapped by Cyrus' thugs and held captive for an extended period of time, in an effort to leverage Jordan into an admission.
During the time she'd worked in the DEA with Marcus Taggert (Réal Andrews) and several others, they'd planted evidence in order to entrap Cyrus and arrest him. Mason has worked for Cyrus for several years and it's certain he was one of those who kidnapped TJ.
GH Spoilers: Surprise Encounters
At the PCU dorm, Josslyn is surprised to encounter Adam, (Joshua Benard) the student she tutored when Esme Prince (Avery Kristen Pohl) put the porn video on the PCU system.
Esme had put Joss and Cameron Webber's (William Lipton) first time having sex to the classes and framed Trina Robinson (Tabyana Ali) for it. Adam had tried to get Josslyn into bed because of the video and she was disgusted, to say the least.
They'd ran into each other again a couple months back and she accepted his apology, and now he tells her life is full of surprises, you know that? They're sitting together in a dorm room, and she smiles.
General Hospital Spoilers: A Race?
It looks like Esme might be at work in the Invader office, or perhaps in the daycare talking to a child when she asks if she can have a race?
Ace Prince-Cassadine (Joey and Jay Clay) can't walk yet so she must be talking to someone else. Perhaps she's helping out in the daycare or racing to get something for lunch.
She seems excited and she smiles as she makes the unusual invitation. Maybe Ace is in a walker?
GH Spoilers: Vermont Vacation
Elizabeth Baldwin (Rebecca Herbst) and Hamilton Finn (Michael Easton) are on their Vermont vacation as she spies him with a hammer and a small handful of nails.
She'll learn a new skill, perhaps a little carpentry while they're there but she teases Finn, wanting to know if they're hunting vampires-well, it is close to Halloween!
It's a short vacation, just a weekend, but they're on it just those two and they'll have plenty of alone time. They may be roughing it, but it can't be as rough as sneaking into the shower at GH!
General Hospital Spoilers: Family Questions
At the Invader office, Laura Collins (Genie Francis) catches up with Alexis, who wants to know what Laura found out about Nikolas Cassadine (Adam Huss). Basically, she found out he's alive and has been going to his bank in Geneva, Switzerland in person and has made several large cash withdrawals.
That is definitely the behavior of someone who's on the run and doesn't want to leave a paper trail to be followed by.
It's not much, but at least his mother knows he's alive, and now his aunt does too. Laura told Spencer Cassadine (Nicholas Alexander Chavez) as soon as she got back home.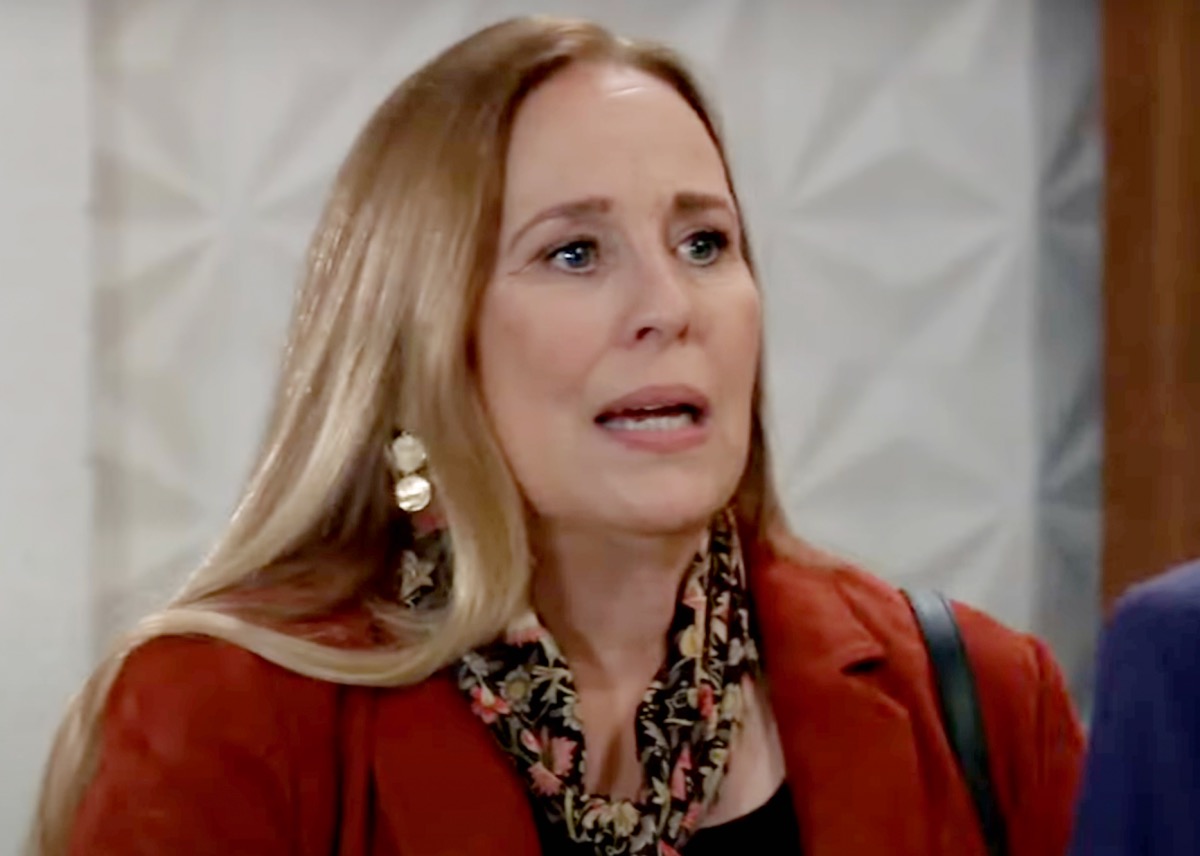 GH Spoilers: Family Betrayals
From family questions to family betrayals, in his hospital room Mason tells Austin Gatlin-Holt (Roger Howarth) that he told someone, "him" that he kidnapped Ava Jerome (Maura West) for Austin!
It can't be Cyrus, because Cyrus already was in to reprimand him for disobedience when Mason went rogue and was going to kill Ava.
Austin will lose his cool with his cousin, the person Mason referred to could be anyone from Sonny Corinthos (Maurice Benard) or his men to someone from the PCPD!
Austin's already on the edge of exploding, having held a scalpel to Cyrus' neck for his plans to have killed Ava-might he finish off Mason?
General Hospital Spoilers: Confrontations
Trina comes face to face with Cyrus at the Jerome Art Gallery, where she spots him looking at a large painting of an owl, and he's startled.
She confronts him, saying there's no such thing as an accident when it comes to him-obviously, he's made an excuse about being in the wrong place. Trina is strong and if she's afraid of him at all, she's hiding her fear very well.
It can be expected she'll either threaten to call the police or someone else will come in the gallery and chase him off. But for now, it's Trina he'll have to deal with.
Be sure to catch up on everything happening with GH right now. Come back here often for General Hospital spoilers, news, and updates.