General Hospital Alum Sarah Joy Brown (Ex-Carly Corinthos) Says She Was Gaslit By Leslie Moonves – Read It Here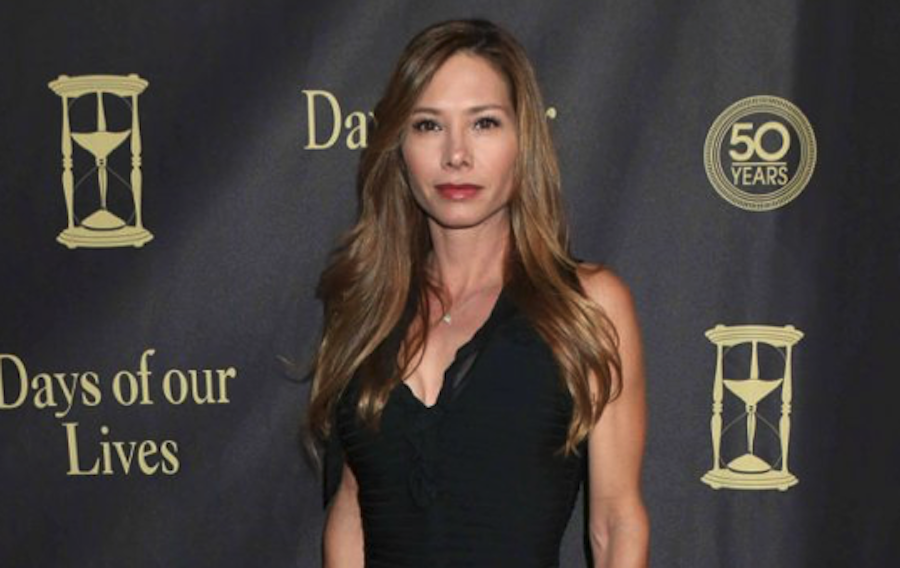 General Hospital alum Sarah Joy Brown (ex-Carly Corinthos) is speaking her truth. The actress, who has made allegations in the past that she had been harassed at the workplace, says that her story was buried by the powers that be when she first spoke up about it back in 2017. Here's what you need to know.
General Hospital Alum Sarah Joy Brown (Ex-Carly Corinthos) Says She Was Gaslit By Leslie Moonves – Read It Here
Several years ago and during the height of the #MeToo movement, Sarah took to social media to write, "I reported a Director who assaulted me several years ago my representative advised me it was best not to make trouble if I wanted to work. I'd like to add my voice of encouragement to all the women and men standing up against this inexcusable behavior."
Fast-forward to the present time and Sarah says that while other soap stars have gotten attention for the things they've done and said, Sarah's story was swiftly buried by the press at the time. Not only that, but she also alleges that she was mistreated by Leslie Moonves. 
Sarah took to her Twitter account to write, "Ingo looses his lawsuit & that's news, Tyler falls asleep at the airport, also news… a highly paid++ CAA client & @TheAcademy Director assaulted me on an ABC network show. Had the assistance of 2 others, was reported to the academy & the network & silence from the media. Why?"
General Hospital Alum Sarah Joy Brown Wants Her Fans To Know The Truth
She continued, "Being fired & gaslit by Leslie Moonves is something I wear like a badge of honor. I'm extremely grateful I was never coaxed into a room alone with him. He's grateful too I imagine… That being said I've worked with dozens of amazing creatives whom I have the highest regard for."
Sarah also wrote, "If I'd been an extra on that set &  not an Emmy winning actress with powerful political enemies this story would be everywhere. But silence is everywhere instead. He's 75 years old now. Was given a major job at ABC shortly AFTER I reported him. The corruption is palpable. If you're a member of the media and don't think my experience's of assault by powerful men in this business of entertainment are newsworthy then please for the love of god unfollow me with that yellow journalism. I'll keep scream into the void of my now unverified twitter account."
We will update you with all of the latest details as they come in.