Father Figure: Princess Diana's Brother Charles Spencer Defends Prince Harry, Lashes Out At Daily Mail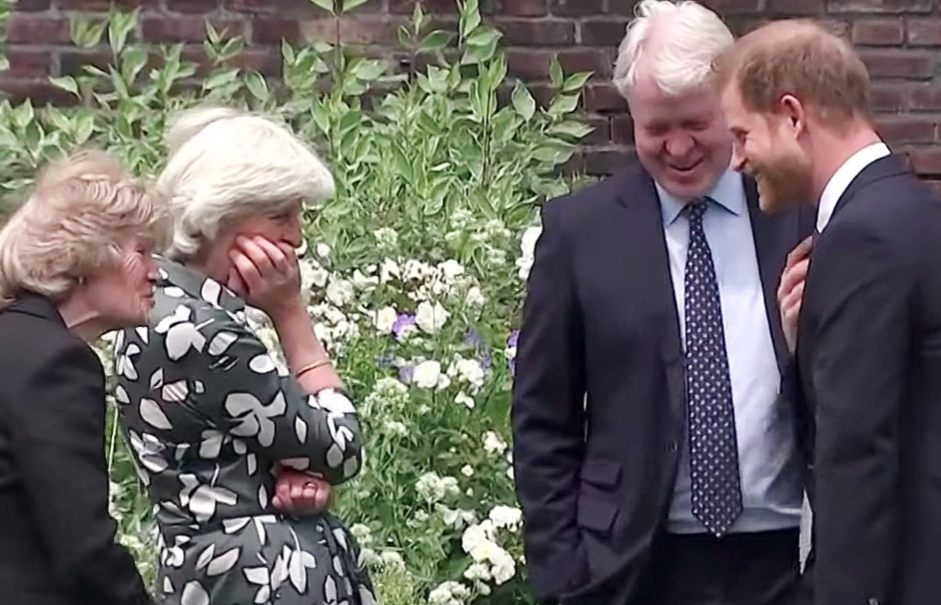 It looks like Prince Harry does have a father figure after all. That's because Princess Diana's brother Charles Spencer took to his Twitter account to defend Prince Harry and lash out at the Daily Mail all in just one tweet. Apparently, Charles came to Harry's defense after one Daily Mail journalist suggested that the Duke of Sussex might still have been in love with his ex Chelsy Davy, just because he talked about her so much during his trial against the Mirror Newspaper Group. Here's what you need to know.
Father Figure: Princess Diana's Brother Charles Spencer Defends Prince Harry, Lashes Out At Daily Mail
After journalist Amanda Platell wrote on Twitter, "Is Harry still obsessed with former love Chelsy Davy? Harry mentions her 118 times in court evidence, Meghan just five times. No wonder Meg's didn't show up!" Charles Spencer sure did have a lot to say about the matter. He responded to her by saying, "Pathetic, @amandajplatell  – you have no shame, and even less credibility. Last time I heard from you, you were guilty of libeling me, as your employer at @DailyMailUK agreed. Now you're put up (by them?) to misrepresent significant legal evidence as if it was something trivial."
Of course, it didn't take long at all for the internet to do its thing and respond to the matter. Many of them wrote to Charles with comments such as, "Thank you for standing in your nephew's corner. It's good to see Harry has a member of his family in his corner. #CharlesTakesCharge," along with, "Happy to see a member of his family speaking up for him. Of course it is his mother's brother!! Thank you for supporting your nephew, he needs someone he can depend on."
What's Next For Prince Harry?
Yikes. But he didn't stop there. When another critic wrote, "Can you point me in the direction of the significant evidence of phone hacking please?" Charles responded with, "The tens of millions paid out by the @DailyMirror group to those they hacked, to start with. Hope that helps."
So far Buckingham Palace has not made any comments about the matter.
Tell us celebrity gossip fans, how do you feel about this story? Contribute to the buzz by dropping us a line with your thoughts in our comments section below. Also, come back here for all the latest news about your favorite Hollywood and reality television stars right here.