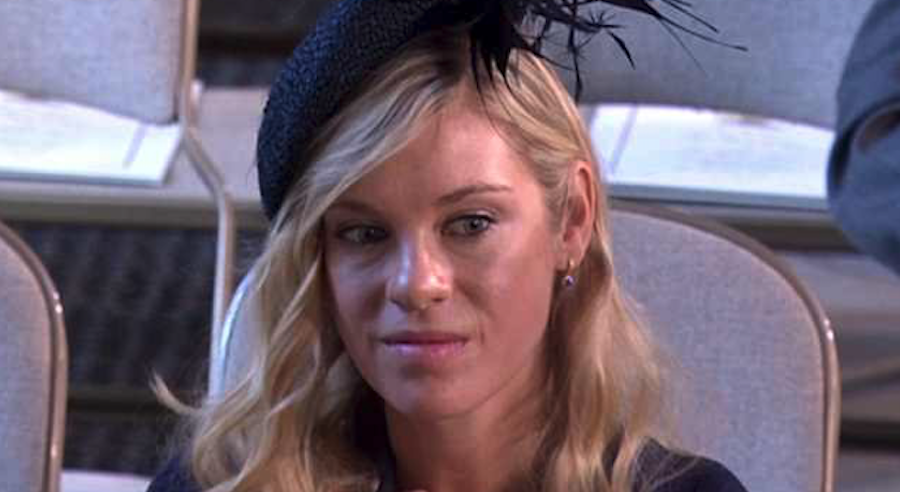 Is she the one that he unfortunately let go too early? That's what a lot of royal fans can't help but wonder as it seems like Prince Harry spent more time talking about his relationship with his ex-girlfriend Chelsy Davy than he did his own wife Meghan Markle during the second day of his court case against the Mirror Newspapers. The Duke of Sussex alleges that his phone was hacked several times while he was still a full-time working member of the royal family. He says that's the reason why there have been so many headlines about his personal life throughout the years. Here's what you need to know.
Royal Family News: Is Prince Harry Still In Love With His Ex-Girlfriend Chelsy Davy?
It's been noted that Prince Harry mentioned Chelsy Davy's name a whopping 118 times in court evidence, while he just mentioned Meghan five times. He talked about their break up, some of the conversations he believes were intercepted by a third party and how Chelsy couldn't deal with all of the pressure of dating a royal like him. Sadly, it's one of the reasons why they broke up.
Of course, the internet sure did have a lot to say about the matter! Many have taken to Twitter to comment on this with, "The love of his life and the one that got away. Harry's actual ball-and-chain must be so elated to have her husband's heartfelt pecking order exposed in court to all and sundry — and that #Markle is Sloppy Thirds to him," along with, "Maybe because he hadn't met Meghan before the events of this case had taken place. You really ought to think these things out before making your thoughts public."
Royal Family News: Are Critics Being Unfair To Prince Harry?
Another critic wrote, "When I talk about my childhood I don't talk about my wife …that doesn't mean I don't love her, it means she wasn't there at the time. The time period referred to yesterday relates to a time when he dated her so of course that will be the most common reference."
Tell us celebrity gossip fans, how do you feel about this story? Contribute to the buzz by dropping us a line with your thoughts in our comments section below. Also, come back here for all the latest news about your favorite Hollywood and reality television stars right here.