Days of Our Lives Spoilers: Gwen Betrays Xander – Sarah's Rescue In Jeopardy?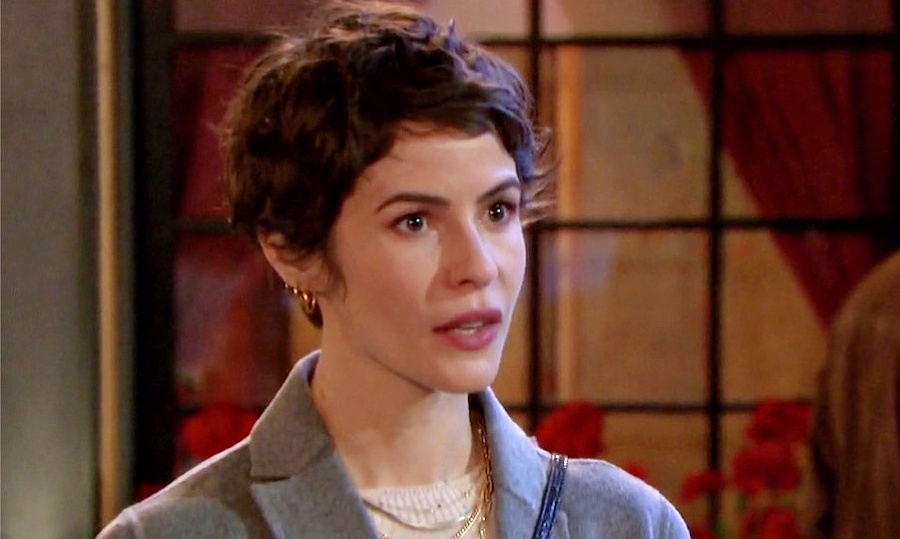 Days of Our Lives spoilers reveal that Gwen Rizczech (Emily O'Brien) has lost Jack Deveraux (Matthew Ashford). This causes her to grip on even tighter to Xander Cook (Paul Telfer). When Xander learns about Sarah Horton (Linsey Godfrey), he will rush to save her. However, Gwen and Kristen's deal could make the rescue mission fail.
Gwen Rizczech's Iron Grip
DOOL spoilers reveal that Jack knows the truth about Gwen's miscarriage. While Jack will repair his fractured relationship with Abigail DiMera (Marci Miller), he wants nothing to do with Gwen. At least, for the time being. Considering Gwen's abandonment issues, that will cause her to latch onto Xander even tighter.
DOOL Spoilers: Kristen DiMera's Bombshell
Gwen has already been released from jail. Next, Kristen will get out with the help of two unexpected people. It is confirmed that Kristen contacts Gwen. During the week of November 15, expect Kristen to drop a bombshell.
This must be that Sarah didn't run off with Rex Brady (Kyle Lowder), but was conveniently shipped off to a private island.
Xander Kiriakis' Search
Days of Our Lives spoilers reveal that Xander will find out that Sarah is being held hostage. Xander literally jumps out of bed to go save Sarah, leaving Gwen feeling abandoned and rejected.
It's possible that Gwen feels compelled to tell Xander about Sarah. If so, then she will be devastated to see Xander's reaction as it is her worst nightmare.
There is also the possibility that Xander finds out about Sarah from another source, such as the devil or even Rex.
Days of Our Lives Spoilers: Rescue Mission Intercepted?
It is teased that Gwen and Kristen might not just have one interaction. Kristen isn't going to tell Gwen a bombshell out of the guilt or the goodness of her heart.
Kristen tells Gwen for a specific reason and it is most likely self-serving. So, when Gwen's insecurities spiral out of control again, she will likely turn to Kristen for help.
Of course, Kristen would be happy to make sure that Xander never finds Sarah… for a price. The question is will the cost be too high for Gwen to pay? There's also a chance that Xander finds out he sacrificed so much for Gwen only to be betrayed in the worst way.
What will the consequences be for such a betrayal and will Sarah ever be found?
Be sure to catch up on everything happening with DOOL right now. Come back often for Days of Our Lives spoilers, news and updates.