General Hospital Spoilers: Katelyn MacMullen Opens Up About Willow's Epic Fainting Spell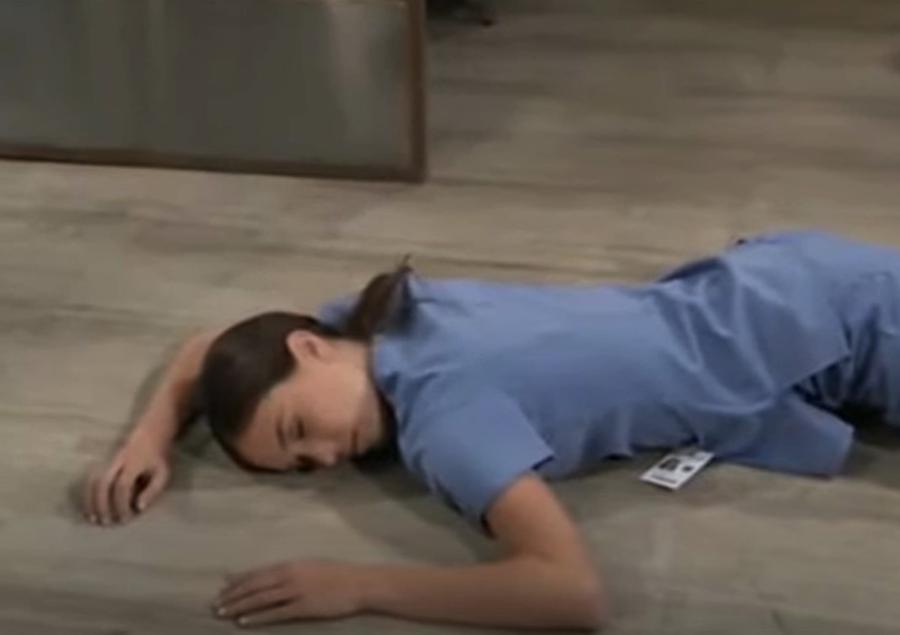 General Hospital spoilers say that Katelyn MacMullen definitely put in the soap in the soapiest faints that we have seen on daytime television in a long time when her character Willow Tate had a fainting spell at the Metro Court pool. Here's what you need to know.
General Hospital Spoilers: Katelyn MacMullen Opens Up About Willow's Epic Fainting Spell
Speaking to Soap Opera Digest in a new interview, the actress recalled, "Someone said to me, 'Just go with it, you have to really fall.' And, obviously, Maurice Benard was freaking awesome and caught me, because I really fell. He did a great job catching me and it was really fun."
As many fans noticed, Katelyn was really committed to making the fall look as real as possible when she had her eyes rolling to the back of her head! She said, "I feel like I've seen that when people faint in movies or television, so I just tried to do that. Laura Wright texted me a photo when it aired, like a screenshot, from the fainting and she was like, 'This is funny. So glamorous.'"
Before she collapses, Willow was having a heated confrontation with none other than Nina. Katelen said, "You know, I think we forget just how far back the tension between them goes. In that instance, Willow thought Nina had something to do with the ELQ vote not going Michael's way. Everything that goes wrong in Willow's life – well not everything, but a lot of things – somehow leads back to Nina. It's just piling up and getting worse and worse. So, I don't know! I don't think it's necessarily cool, in a public place, for her to be freaking out on her, but I don't think Willow was quite in the right state of mind and she suspected, 'Oh, Nina, I bet you had something to do with this! Which of course, she didn't!"
General Hospital Spoilers: What's Next For Willow?
Of course, General Hospital fans will have to tune in to find out what will happen next! Let us know what you think by leaving us a line with your thoughts in our comments section below. General Hospital airs weekdays on the ABC network. Check your local listings for times.
Be sure to catch up with everything on GH right now. Come back here often for General Hospital spoilers, news and updates.