Days Of Our Lives News: Here's What Robert Scott Wilson Wants To Do With General Hospital's Maurice Benard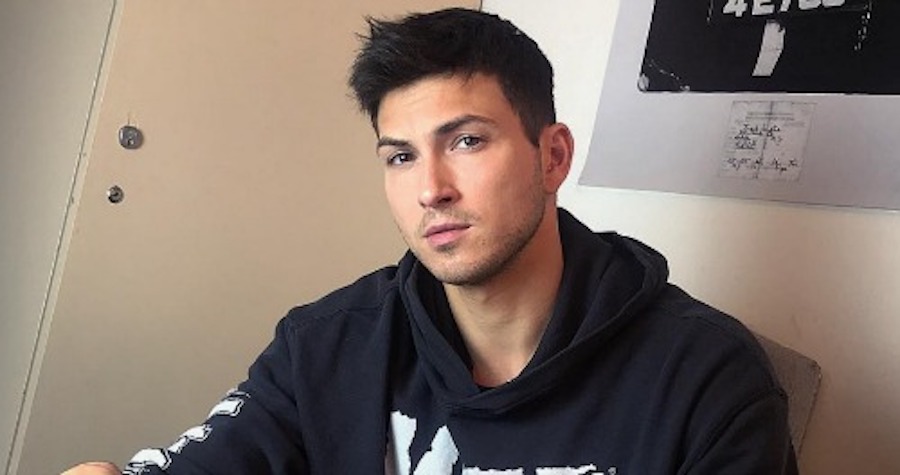 Talk about two great worlds colliding. Days of Our Lives star Robert Scott Wilson (Ben Weston) is certainly a legend in the making when it comes to his incredible performances on the hit NBC series, but if given the opportunity to work with an actor from another soap, he says that he'd love to be with General Hospital's Maurice Benard (Sonny Corinthos). Could you imagine seeing Ben Weston and Sonny Corinthos sharing the same screen together? The intensity would be too much to handle. Here's what you need to know.
Days Of Our Lives News: Here's What Robert Scott Wilson Wants To Do With General Hospital's Maurice Benard
Speaking to Soap Opera Digest in a new interview, Robert said that he wouldn't mind spending some one-on-one time with Maurice just so he can get into his 'State of Mind' (see what we did there?). After all, Maurice is one of the biggest names in the daytime television world for a reason. He's played mob boss Sonny Corinthos for many decades now and only seems to get better with age, too.
Robert put it this way, "I'd really like to talk to Maurice Benard. I did meet him very briefly at the Emmy about two years ago, but it was really just to say hi. A photographer asked us to come together and took a picture. But I'd like to meet him again and pick his brain a little bit. He's a pretty interesting guy and a great actor."
Likewise, Robert's Days of Our Lives co-star Eric Martsolf (Brady Black) also said he'd like to spend time with another General Hospital favorite, Steve Burton (ex-Jason Morgan). Eric says that the two have shook hands in the past, but are yet to share a beer.
Days of Our Lives News: Eric Wants to Hang Out With Steve
He said, "Missy Reeves and Scott Reeves have always told me that I would probably get along really well with Steve. All the boys in Port Chuck, whenever they are doing their thing, seem to be having a great time and that's right up my alley with the music and the fun and the frolicking."
It's without a doubt that fans would love to see a Port Charles and Salem crossover, right? Now that would be amazing!
Be sure to catch up with everything on DOOL right now. Come back here often for Days of Our Lives spoilers, news and updates.