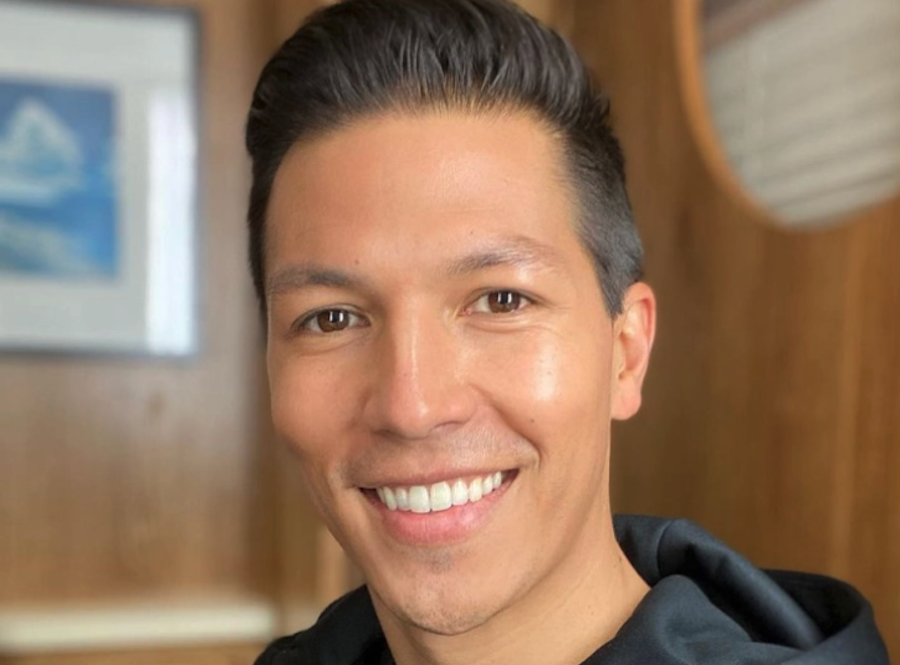 General Hospital spoilers say that we've got a new couple alert going on in Port Charles here! That's because it looks like Rory Cabrera has his eye on Trina Robinson. At least, that's what the character's portrayer Michael Blake Cruise believes! Keep reading below for all of the spoilers you need to know.
General Hospital Spoilers: Here's What's Next For Rory And Trina
Speaking to Soap Opera Digest in a new interview Michael Blake Cruise says that sparks are definitely going to fly between the handsome new cop at the PCPD and Trina, who has found herself in between a rock and a hard place, so to speak.
"I think the soda scene for me was just a nice thing that Rory would do for almost anyone in that situation, whether he believes her or not," he explained to Soap Opera Digest in a new interview. "And then on top of it, she happens to be cute, and I think we made a little connection."
"And on the day, Phideaux [Xavier], who was directing that scene, he really did want us to connect with some eye contact and for me to be very diligent in sending over that soda to help her," he added. "And he wanted Taby [Tabyana Ali, Trina] to show some gratitude. I think naturally, it just showed a little spark with just a little longer eye contact."
General Hospital Spoilers: Michael Blake Cruise Hints Sparks Are Going To Fly
That said, the handsome actor also admits that his co-star Tabyana Ali didn't realize how Rory's simple act of kindness was about to blossom into a future romance between their two characters.
"I don't think she really knew how I was going to fit into the story," he admitted. "I think she just assumed, and rightfully so, that I was just a day player or a background guy. And then maybe a few days later, Frank [Valentini, the soap's executive producer] did come up to me and Taby and kind of gave us the gist of where he thought this was going to head and how there might be some type of relationship between the two of us."
Michael also added, "I do believe he has a good heart and the best intentions and I think that will show in the next several weeks."
Of course, General Hospital fans will have to tune in for all of the action! Let us know what you think by leaving us a line with your thoughts in our comments section below. General Hospital airs weekdays on the ABC network. Check your local listings for times.
Be sure to catch up with everything on GH right now. Come back here often for General Hospital spoilers, news and updates.