General Hospital Spoilers UPDATE Wednesday, May 3: A Little Friendly Blackmail, Lawyer Lock-Ups, And Down, But Not Out!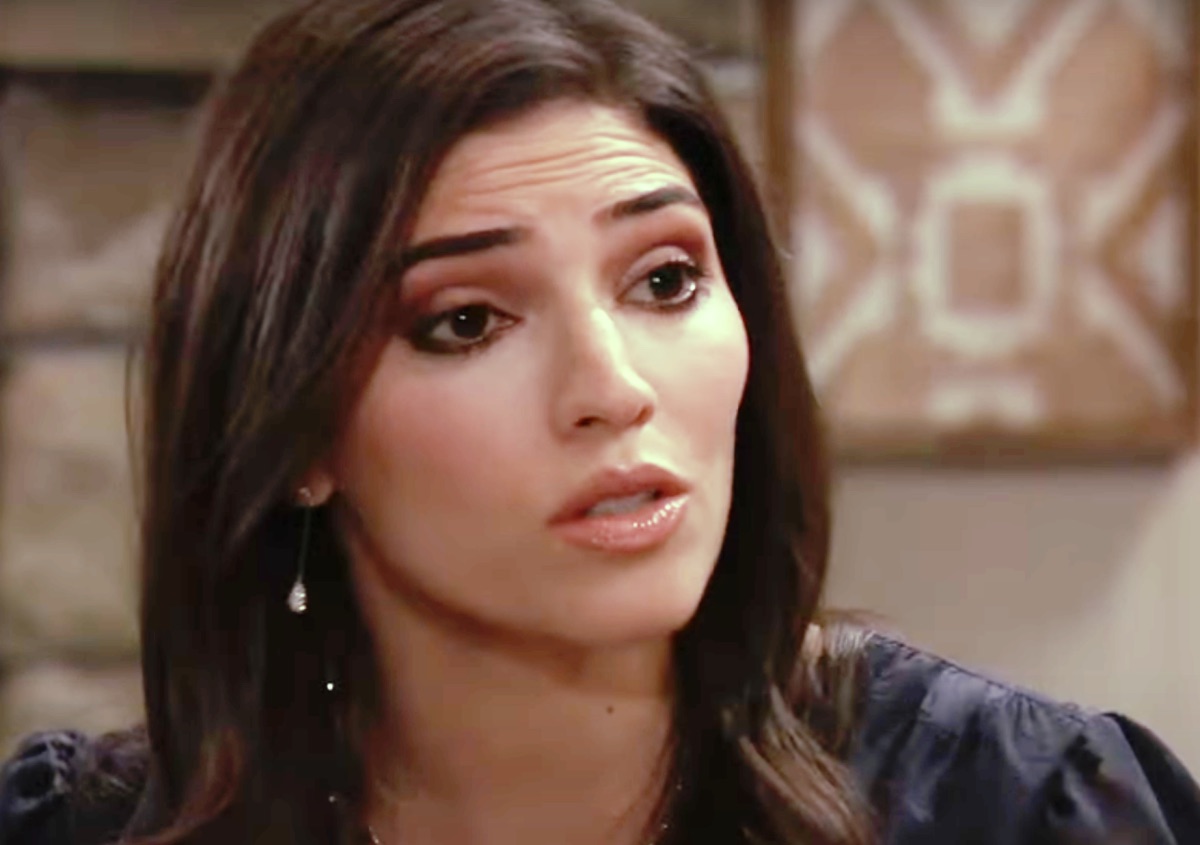 General Hospital spoilers and updates for Wednesday,May 3 tease a little friendly blackmail, lawyer lock-ups, and someone's down, but not out! Brook Lynn Quartermaine (Amanda Setton) feels blackmailed, Robert Scorpio's (Tristan Rogers) locked up, and Spencer Cassadine's (Nicholas Alexander Chavez) down, but not out!
General Hospital Spoilers: A Little Friendly Blackmail
It's obvious Brook Lynn feels blackmailed, as she asks Tracy Quartermaine (Jane Elliot) why she thinks she can still hold something over her head. But maybe her grandmother's asking a favor for a favor she gave her to get Harrison Chase (Josh Swickard) reinstated at the PCPD. Tracy knew that Brook Lynn faked a pregnancy but that's been years ago now – Bailey Louise Jones (London and Jett Prinzo-Berendt) is now nearly a toddler.
They'll work things out and band together, since Tracy and Brook Lynn are like a me and her mini-me. But for right now, Brook Lynn's not quite on the same page with Tracy.
GH Spoilers: Catching Up
At the hospital, TJ Ashford (Tajh Bellow) and Elizabeth Baldwin (Rebecca Herbst) catch up as he smiles and tells her that's right, nothing else matters. Elizabeth had just found out Anna Devane (Finola Hughes) had busted herself out of the hospital and Scott Baldwin (Kin Shriner) got chloroformed. But that's not on her or anyone else at GH-that's all on Anna herself and Holly Sutton, (Emma Samms) with Robert Scorpio (Tristan Rogers) a co-conspirator. All that matters is the hostages Victor Cassadine (Charles Shaughnessy) has are brought back safely-which Scott just complicated greatly.
General Hospital Spoilers: Fears And Regrets
At Kelly's, Ava Jerome (Maura West) talks to Nina Reeves (Cynthia Watros) about her impulsive act of turning Carly Spencer (Laura Wright) and Drew Cain (Cameron Mathison) into the SEC. Ava shakes her head and tells Nina she hopes someone, probably Willow Tait (Katelyn MacMullen) doesn't find out it was Nina who snitched. Nina didn't know at the time that Drew had gone to Greenland with Curtis Ashford, (Donnell Turner) Laura Collins (Genie Francis) and Valentin Cassadine (James Patrick Stuart) on a rescue mission.
Now, not only her aunt Liesl Obrecht's (Kathleen Gati) life is on the line but her daughter Willow Corinthos' (Katelyn MacMullen) as well. Drew was headed to bring Liesl back along with the others for the rest of the hostages.
GH Spoilers: Lawyer Lock-Ups
Meanwhile, Robert finds himself locked in a room after a WSB agent he didn't know responded to Scott's emergency call. Thanks to Scott, the WSB and other international agencies could say "bombs away" to the island near Greenland the hostages and rescuers are on. Clearly, Scott didn't understand the process is not a rescue when dealing with a maniac with a pathogen he intends to exterminate eighty percent of the population with. Robert keeps shouting that someone's got to let him out of that locked room, whether he's been locked in by Scott or the WSB!
General Hospital Spoilers: Threatening Warnings
Meanwhile, back at the bunker where Liesl has just injected Valentin with the deadly pathogen, Victor threatens a warning. Victor tells her if she tries that, it will be the last thing she does-she's probably telling him she wishes she'd given him the shot instead! Liesl will have to work very fast to make an antidote to save Valentin, because he got an immediate nosebleed-unless what she gave him only causes nosebleeds.
Victor gave her the jab and told her to try it on Valentin-after she refused to inject Spencer and Trina Robinson (Tabyana Ali). Unfortunately for Valentin, this would be a very concentrated dose of an airborne pathogen-his life's in Liesl's hands.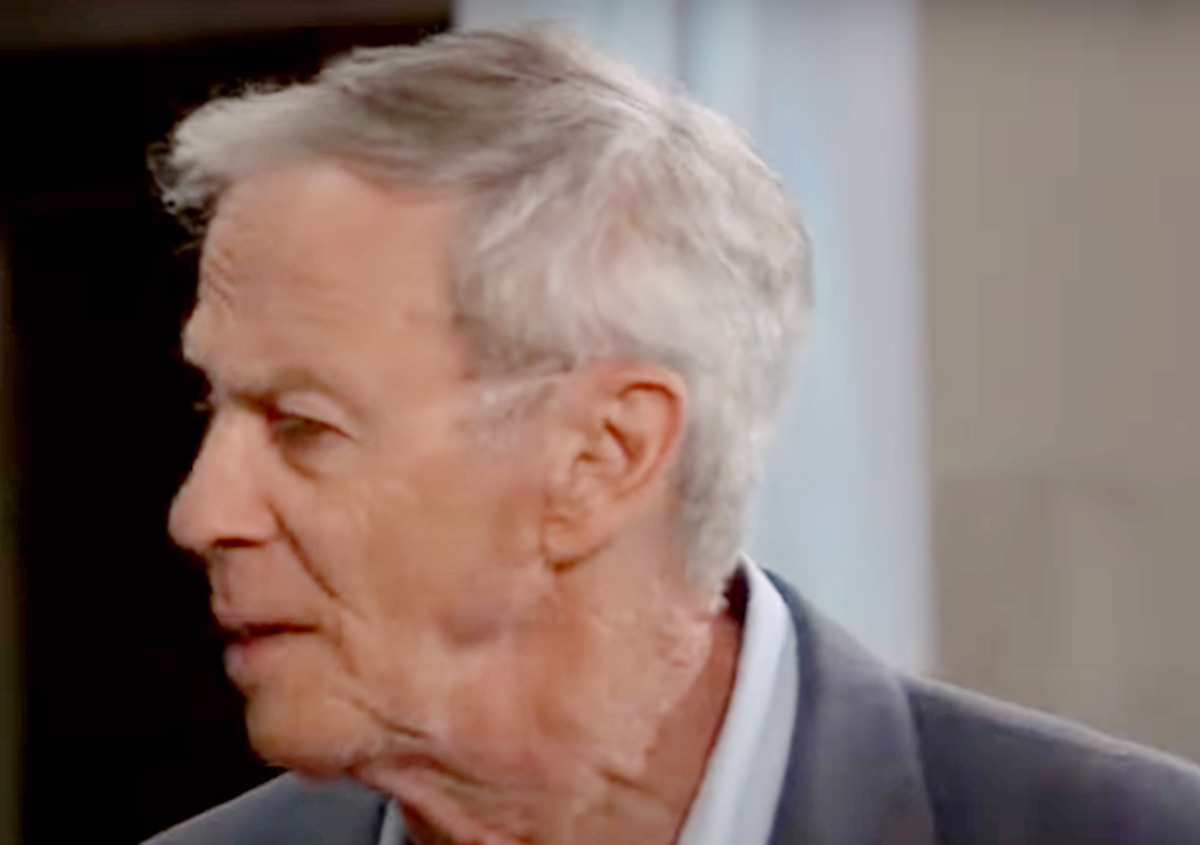 GH Spoilers: Fighting For His Life And The Others'
Meanwhile, on the Haunted Star, Curtis is fighting for his life as well as the others'; as he's had his gun knocked out of his hand and is fighting hand to hand combat. Trina Robinson (Tabyana Ali) ran to Spencer, who's unconscious on the floor-and didn't see the gun. If Drew or Laura or both don't get there, and make some bold moves, there could be some terrible outcomes. Anna and Holly are also on the way, but there hasn't been time for them to get there and help. It's a fight to the finish, for sure!
General Hospital Spoilers: Michael Corinthos Is Frantic
Meanwhile, back at the Quartermaine gatehouse, time could have already run out for Willow, who has collapsed after Michael Corinthos (Chad Duell) came clean. He told her the whole plot to take Sonny Corinthos (Maurice Benard) down and the more she heard, the more terrified she looked-and then fainted. Michael was not able to rouse her and now he's on the phone to 911, telling them to get there as soon as they can.
He may be so rattled he hasn't even called his mother or anyone else to take care of the kids. But Tracy and Brook Lynn will see and hear the ambulance and that might be what bands them together.
GH Spoilers: Down, But Not Out
Back on the floor of the Haunted Star, Trina is terrified because Spencer hasn't woken up yet and she keeps telling him to wake up! He was knocked out flat on his back so perhaps he's gotten the wind knocked out of him. Spencer may be down, but he certainly won't be out because his first priority is to keep his brother and Trina safe. In the meantime, Curtis and the henchmen are still fighting all around them!
Be sure to catch up on everything happening with GH right now. Come back here often for General Hospital spoilers, news, and updates.