The Bold And The Beautiful Spoilers UPDATE Wednesday, May 3: Ridge's New Proposition, Deacon Plans For Success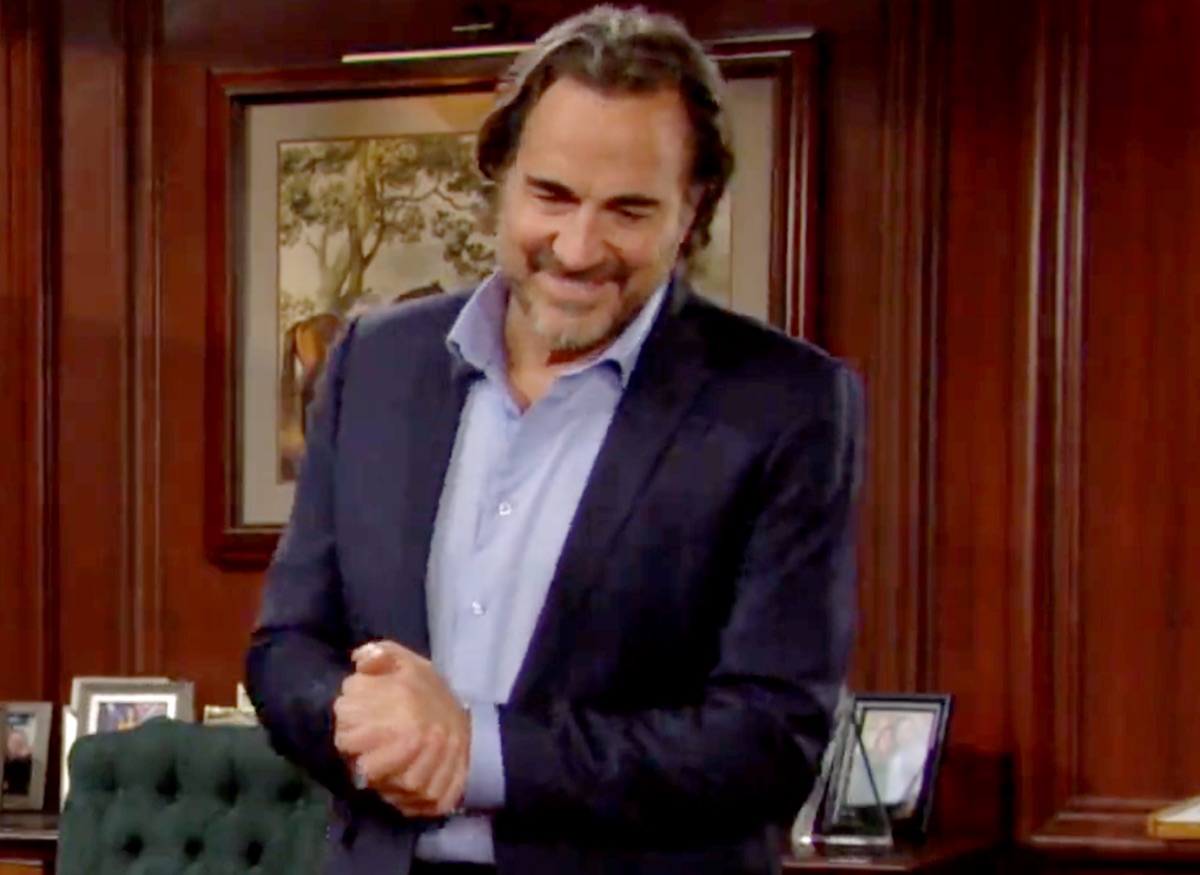 The Bold And The Beautiful spoilers for Wednesday, May 3 indicate Ridge Forrester (Thorsten Kaye) will make Ridge "RJ" Forrester Jr. (Joshua Hoffman) another offer. Deacon Sharpe (Sean Kanan) will strive to make Il Giardino a success.
Ridge Forrester Isn't Taking No For An Answer
The Bold and The Beautiful spoilers reveal that Ridge hasn't given up the fight yet. Ridge has been trying to persuade RJ to come to work at the family company. However, RJ is content to work on his blog. Ridge is not one to accept no when he really wants something and he wants RJ to work with the family, at least for a little while.
RJ has been doing very well for himself. As RJ told Ridge, he hasn't had to hit him up for money lately. RJ gets to travel to exciting places. RJ can party all he wants. RJ vlog about everything he does and has a very successful following. RJ simply is not hurting for money at all. RJ also has no desire to give up his vlog to work at Forrester Creatures.
B&B Spoilers: RJ Forrester Has Talent
Both Ridge and Hope Spencer (Annika Noelle) has spoken about how good RJ's sketches are. Brooke Logan (Katherine Kelly Lang) knows this as well. However, Brooke has been a bit more subtle when it comes to RJ working at  Forrester. Of course, Brooke would love to have RJ home with the rest of the family.
Perhaps Ridge will take one of RJ's sketches and have it produced. Would seeing his work as a finished product inspire RJ to work with the rest of the family?  Is RJ as talented as everyone says he is? What better than to convince RJ that he should give designing a try? After all, RJ can design and vlog at the same time.
The Bold And The Beautiful: Deacon Sharpe Works For Success
Sheila Carter (Kimberlin Brown) has told Deacon to make his restaurant a success and to be happy. Sheila knows that she isn't likely to get out of prison to be with Deacon after all.  Deacon also cannot have an open relationship with Sheila because of everything she has done to the family. Deacon and Sheila's relationship is doomed.
To keep his mind off Sheila, Deacon will throw himself into his work and that could be a very good thing as he sets himself up for success. Deacon will have some special guests as he works toward his goals. Deacon is determined to make a success of himself and his restaurant. Deacon wants to shake off those prison blues and move on. Will Deacon make Il Giardino the success he knows it can be?
Be sure to catch up on everything happening with B&B right now. Come back here often for The Bold And The Beautiful spoilers, news, and updates.