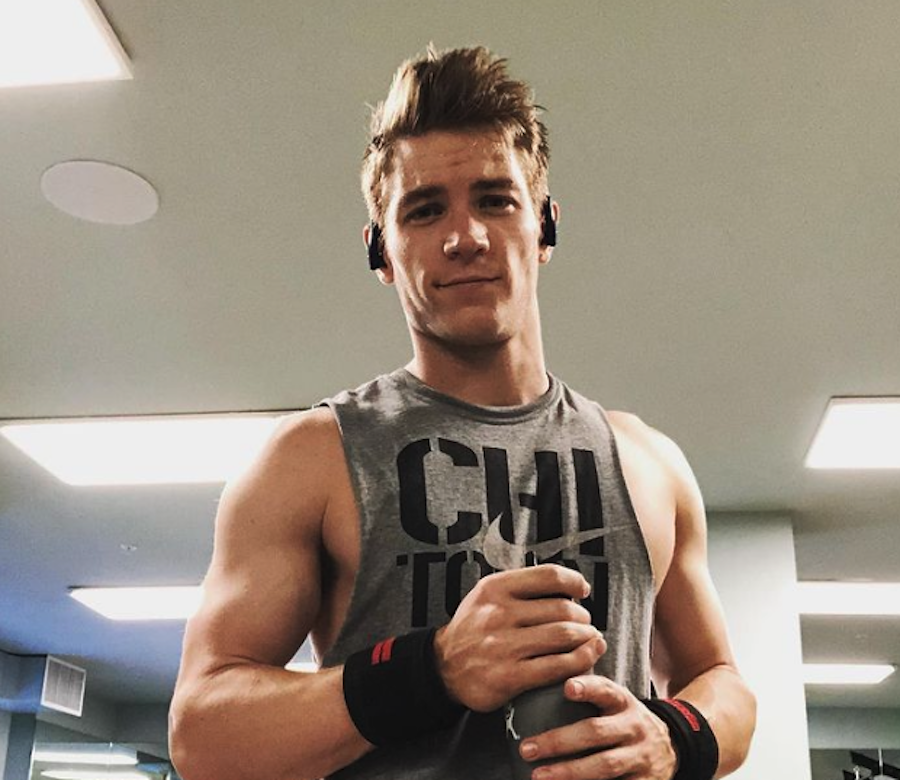 Days of Our Lives spoilers say that Tripp Dalton might or might not come back to Salem in the near future. While the character will be featured in the Peacock spin-off Beyond Salem, actor Lucas Adams, who plays the character, recently admitted there's a good chance DOOL fans will see Tripp appear again sooner rather than later. Here's what he had to say.
Days of Our Lives Spoilers: Will Tripp Come Back?
Speaking to Soap Opera Digest, Lucas said that on his last day of the show, he talked to his co-stars Tamara Braun, Mary Beth Evans and Stephen Nichols, who all said that his character will be back in no time. Lucas said, "They were like, 'You didn't die. You'll be back.' They've been in the ballgame a long time. They've seen people come and go. They've come and went. They know how it works. They kept telling me I'd be back or would be too busy to come back. I hope so."
That said, Lucas hasn't been wasting any time, either. That's because he's looking for more work and planning his wedding, too. "I've been auditioning as much as I can, and Shelby [Wulfert] and I have been planning our wedding," reports the actor. "That's been taking up a lot of our time. It will be October 15, which is coming up pretty soon, and in Texas. She already has her dress. We're figuring out everything that's going on. We're doing a very small, micro wedding with just our family and stuff. Very intimate-style."
He added, "Other than that, my best friend [Joey Bragg] and I have been writing a comic book for the last year-and-a-half," he continues. "We started during quarantine. We're working on getting that off the ground."
Days of Our Lives Spoilers: What's Next For Lucas Dalton?
In other words, it sounds as though Lucas has his plate full but at the same time, isn't ruling out a return to his DOOL roots. Needless to say, Days of Our Lives fans will have to tune in to find out what will happen next. In the meantime, let us know what you think by leaving us a line with your thoughts in our comments section below. Days of Our Lives airs weekdays on the NBC network. Check your local listings for times.
Be sure to catch up with everything on DOOL right now. Come back here often for Days of Our Lives spoilers, news and updates.