General Hospital Spoilers: Gladys Bites Back, Valentin Reacts to Brook Lynn's Baby Lie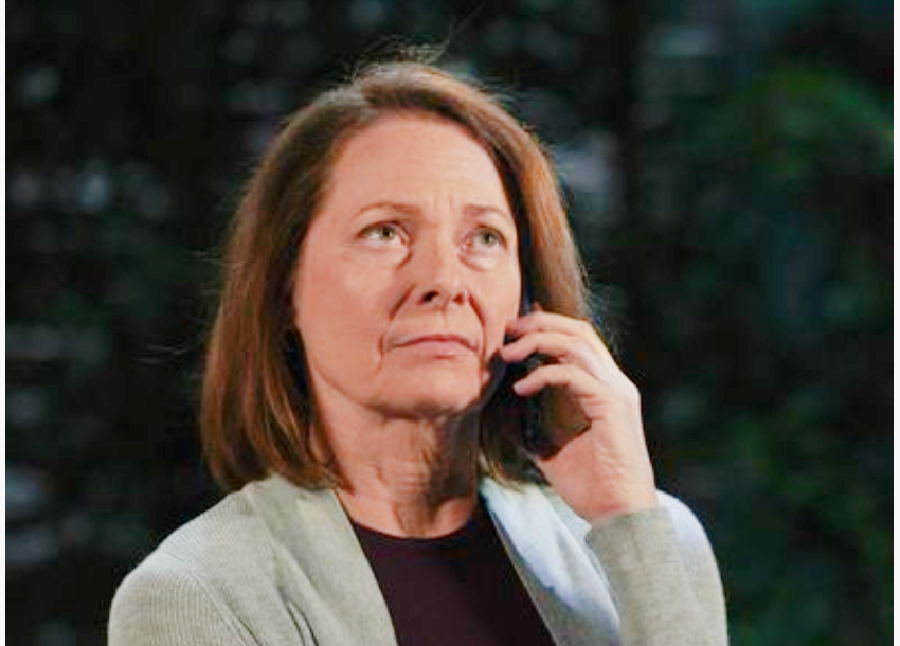 General Hospital spoilers reveal that Brook Lynn Quartermaine's (Amanda Setton) fake baby daddy scheme fails. When Brook Lynn refuses to give into Gladys Corbin's (Bonnie Burroughs) new demand, Valentin Cassadine (James Patrick Stuart) gets a phone call. However, he only has a small piece of the story.
Austin Gatlin-Holt's Observation
GH spoilers reveal that Gladys has become a major complication in Brook Lynn and Maxie Jones' (Kirsten Storms) plan. Brook Lynn has tried to deal with Gladys in her own way, but the situation isn't getting much better. Maxie came up with the idea to hire an actor to play Brook Lynn's baby daddy.
However, Austin Gatlin-Holt (Roger Howarth) noticed Maxie paying the man money. This will probably get back to Gladys, who will connect the dots.
General Hospital Spoilers: Gladys Corbin's New Demand
It is teased that Gladys will give Brook Lynn a new demand, which is shares of Deception. Brook Lynn will put her foot down and tell Gladys no. The last time that Gladys tried to talk to Valentin in person, she was ushered out by Brook Lynn. This time, she doesn't risk an in-person meeting. Instead, Gladys contacts Valentin another way.
Calling Valentin Cassadine
General Hospital spoilers for the week of November 22 reveal that when Brook Lynn refuses to hand over shares of Deception, Gladys makes a phone call. Of course, that phone call is to Valentin. Despite Brook Lynn and Maxie's best efforts, Valentin learns that he's not Bailey Quartermaine's (Harper and Scarlett Bloom) real father. However, there is much more to the story than Gladys knows. Despite Valentin's anger, it sounds like he will listen to the real story.
General Hospital Spoilers: Helping Maxie Jones
It is confirmed that Valentin vows to help Maxie. Harrison Chase (Josh Swickard) questions Brook Lynn's honesty. Plus, Brook Lynn is forced to spin a new story to Ned Quartermaine (Wally Kurth). So, it appears that Valentin finds out the real reason for the baby lie and knows he has to protect Maxie's baby from Peter August (Wes Ramsey).
However, this baby lie has been spiraling out of control for quite some time now. Is there one more twist to this story that could shock everyone?
What do you think is going to happen when Valentin gets that telling phone call from Gladys? How will Brook Lynn explain her lie to Valentin while keeping everyone else in the dark? What does the future hold for Maxie and Brook Lynn as their scheme continues? Let us know your thoughts and remember to keep watching the ABC soap to find out what happens next.
Be sure to catch up on everything happening with GH right now. Come back often for General Hospital spoilers, news and updates.