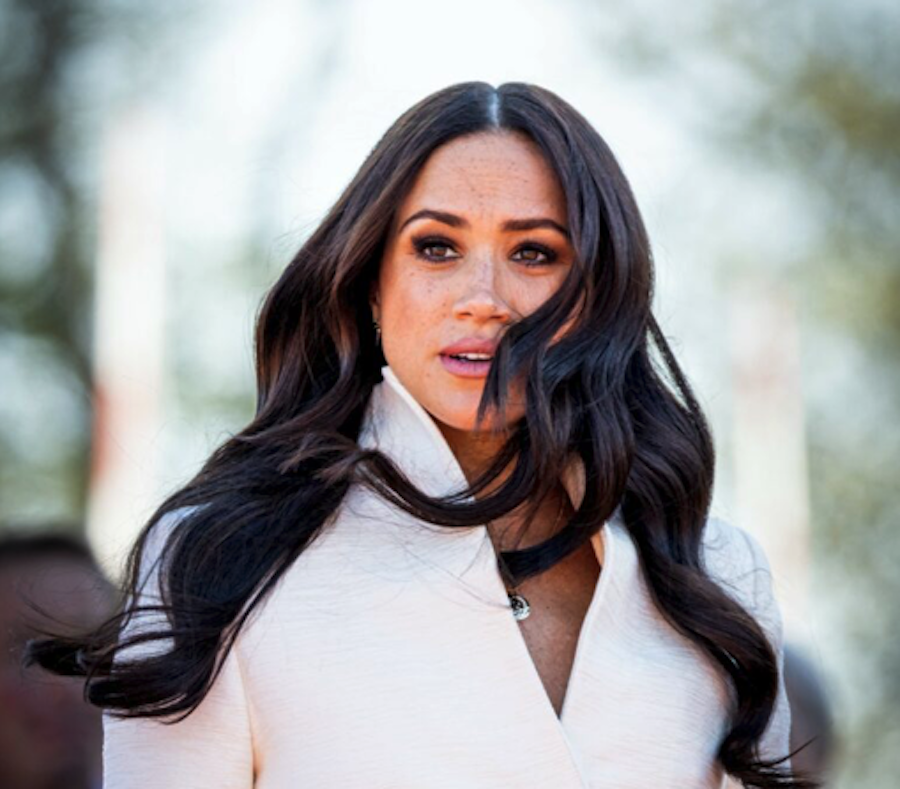 There's no doubt that a lot of people would feel the exact same way. There's a new report that suggests Meghan Markle is dreading her reunion with the rest of the royal family ahead of Queen Elizabeth's Platinum Jubilee. Or at least, that's what one royal expert believes. Here's what you need to know.
British Royal News: Meghan Markle Is Reportedly Dreading Her Reunion With The Royal Family
According to new reports, while both Meghan and her husband Prince Harry along with their two children, Archie and Lilibet. While Harry and Meghan did have a private meeting with Queen Elizabeth at Windsor Castle back in April, this will be the first time that the entire Sussex family will get to visit with the queen. That said, the last time that Meghan got to see Prince William, Kate Middleton and the rest of the royal family was during the Commonwealth Services in March of 2020 and right before the COVID-19 lockdown. That did not go well, as both William and Kate totally snubbed the Sussexes in front of an audience of millions.
Royal author and expert Duncan Larcombe now says that Meghan is most likely feeling "nervous" about her return to the UK. He said, "It will all be about the kids and kids' talk because you have to hope they wouldn't have long, drawn out, heart-to-heart chats in front of their children."
British Royal News: What's Next For Meghan Markle?
He continued: "For Harry, he came back for Philip's funeral and the unveiling of Diana's statue last summer – and, of course, he was meeting the Queen and seeing his dad not that long ago. But, for Meghan this is probably incredibly nerve-wracking for her. I will imagine that she with some reason, she will be dreading the return."
If that weren't enough, Larcombe also said Meghan will be "clinging hold of her children" as some form of "barrier than having to face the music."
So far Meghan herself has not made any comments about the matter, however, some reports say that both she and Harry will most likely be staying in the background during all of the Platinum Jubilee celebrations. Watch this space.
In the meantime, let us know what you think with your thoughts in our comments section again. Be sure to catch up with everything on the British Royal Family right now. Come back here often for the British Royal Family news and updates.