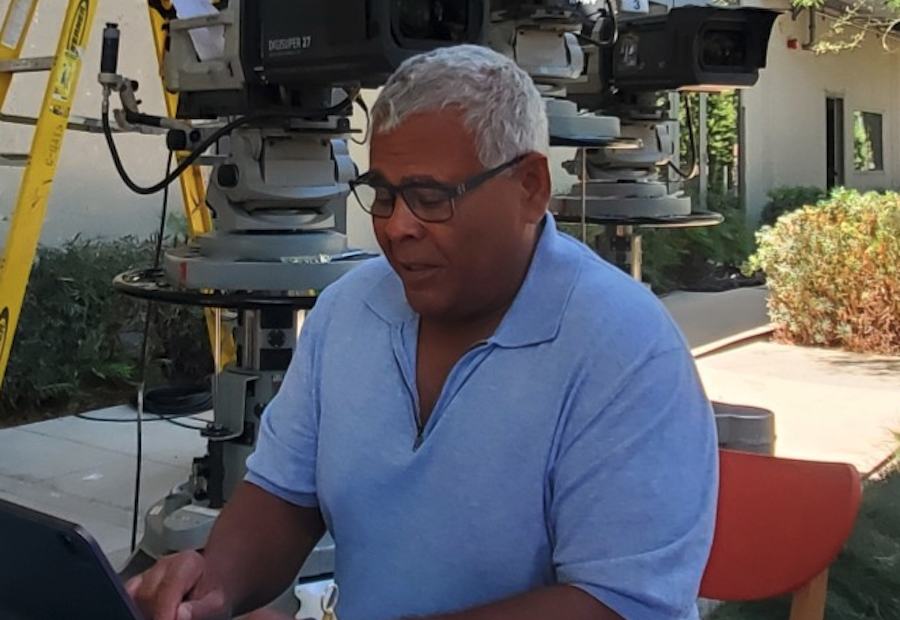 Days of Our Lives news says that the drama off screen is just as big as the drama on screen these days. Many DOOL fans are feeling very frustrated that Co-Executive Producer Albert Alarr has not been fired yet from the show, even though it's been well over a week since it's been reported that he's facing a misconduct investigation. So, why is she still on the show? Here's what you need to know.
Days of Our Lives Fans Frustrated That Alan Alarr Has Not Been Fired Yet
As many DOOL fans know by now, there is an ongoing internal investigation into Albert Allarr's behavior. Apparently, complaints have been made that the majority of those who have gotten laid off from the show happen to be women. What's more, they were also complaining about not receiving equal pay compared to their male counterparts. 
Of course, many Days of Our Lives fans have taken to social media to share their grievances over the matter. Some of them wrote comments such as, "What are you waiting for @DaysPeacock? You endorse sexual harassment in 2023! How despicable! You continue to support Albert Alarr! " along with, "It's not a surprise that certain people couldn't stand united for an important cause for ONE DAY without making it into a fanbase war. This is about ousting an abusive, dangerous man and protecting the safety of the cast. Period."
Days Of Our Lives Filming Is Currently On Pause
Another critic wrote, "The producers have known about Alarr's abuse for years & years he did NOTHING.. it's not until a story broke that he may finally do something.. I'm sure now he's trying to smooth things over with attorneys.. we still won't forget that you did nothing.. Lost all trust and respect."
And then there was this comment, too: "Why are you still letting your cast be abused? Why are you letting your 58 year old show be run by an abuser? The news is public, so give us a reason to continue supporting you even though you haven't supported them. #FireAlarr."
In the meantime, let us know what you think by leaving us a line with your thoughts in our comments section below. Days of Our Lives airs weekdays on the Peacock network. Check your local listings for times.
Be sure to catch up with everything on DOOL right now. Come back here often for Days of Our Lives spoilers, news and updates.