The Bold and the Beautiful Spoilers: Did Thomas Forrester Have A Brain Tumor?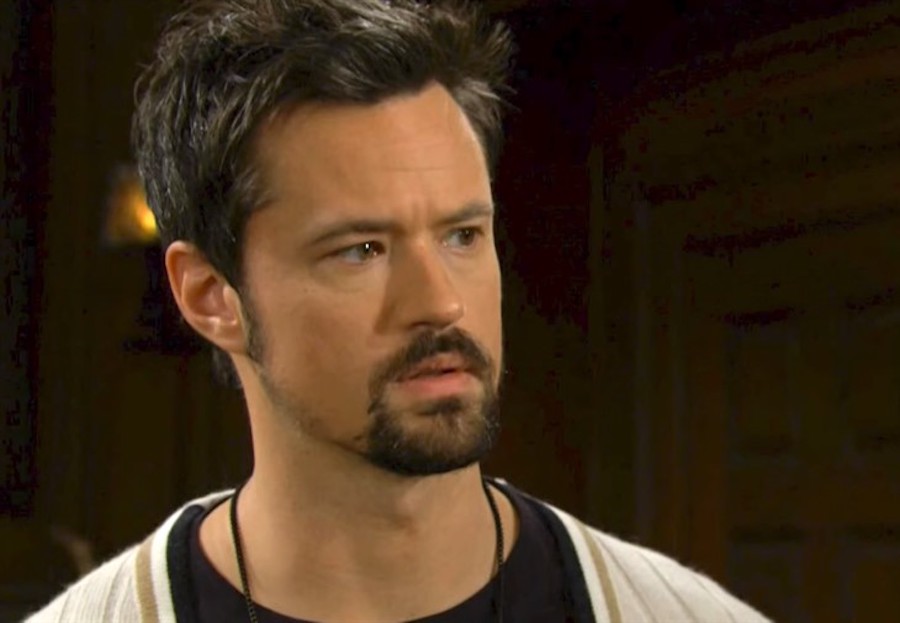 The Bold and the Beautiful spoilers say that everyone can't help but wonder the same thing lately: did Thomas Forrester ever have a brain tumor? Could that be one of the reasons why he's done some shady and unexplainable things in the past? While brain tumors have definitely been a part of many daytime television storylines in the past, Thomas Forrester's situation is just a little different. Here's what you need to know.
The Bold and the Beautiful Spoilers: Did Thomas Forrester Have A Brain Tumor?
Thomas is someone who has caused a lot of trouble here in this fictional town of Los Angeles. He pretended to marry Zoe Buckingham in order to try and make Hope Logan jealous. He practically ran off another woman from the street and was responsible for her death. He also pretended to love a doll that looked just like Hope and never told her that her daughter Beth was still alive. If that weren't enough, he also set up Brooke Logan by making it look like she called the CPS just so he could mess with her marriage to his father, Ridge Forrester.
Well, it turns out that Thomas Forrester never had a brain tumor. Instead, he had multiple hits to the head and a brain bleed which is why he has to have brain surgery. He also had a history of mental health issues back back to his teen years. 
The Bold and the Beautiful Spoilers: What Really Happened To Thomas Forrester?
So, for some people to say that Thomas' brain tumor is the reason why he has displayed such erratic behavior is wrong. But then again, everyone wants to know what Liam Spencer's excuse is. While he probably hasn't done some of the crazy and even dangerous things that Thomas has done in the past, he still has a lot to answer for. Maybe Liam Spencer is just spoiled and entitled? Someone who always wants his cake and to eat it too? Or perhaps someone who is just jealous or maybe even intimidated by the other men around him? We can go on and on and on.
The Bold and the Beautiful fans will have to tune in every day to find out what will happen next. In the meantime, let us know what you think by leaving us a line with your thoughts in our comments section below. The Bold and the Beautiful airs weekdays on the CBS network. Check your local listings for times.
Be sure to catch up with everything on B&B right now. Come back here often for The Bold and the Beautiful spoilers, news and updates.