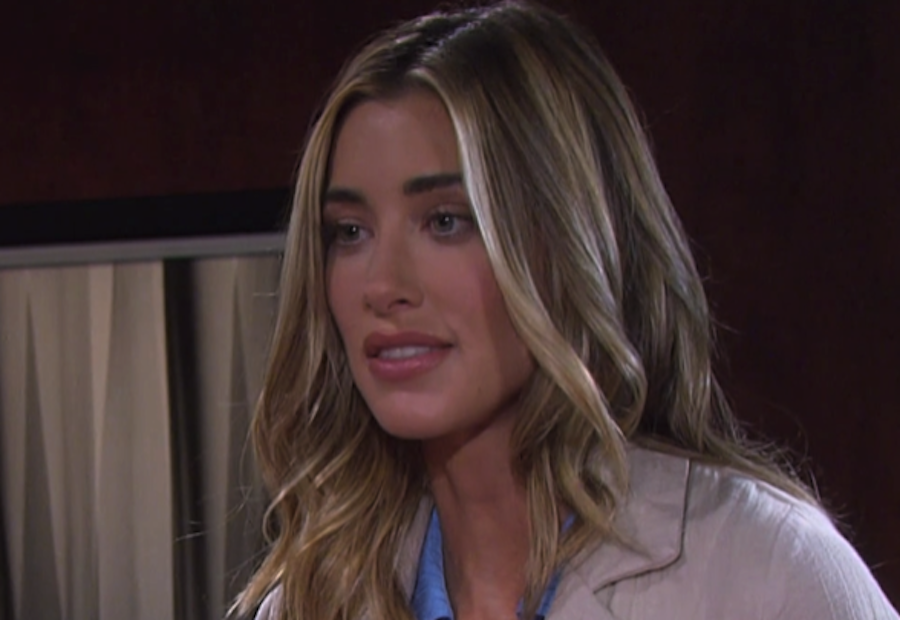 Days of Our Lives spoilers say that Sloan is finally ready to tell the truth. But of course there's a problem. First, Sloan decides that this is finally the right time to tell Eric the truth about him being the father of Nicole's baby. However, what follows might end up changing her life as well. Keep reading below for everything you need to know.
Days of Our Lives Spoilers: There's A Tragedy In Store For Sloan And Eric
Speaking to Soap Opera Digest in a new interview, actress Jessica Serfaty, who plays Sloan on the hit Peacock soap, previews to the publication, "She's honestly swimming in guilt. She loves Eric and when you want to spend the rest of your life with somebody, you are just so excited by the idea of it. So if she wants to spend the rest of her life with his man, she doesn't want to constantly go to sleep and wake up every morning having to swallow a lump of guilt. She'd rather tell him and he leaves her than looking at the man that you love and being untruthful."
However, Days of Our Lives spoilers say that before Sloan can even come clean with the truth, she begins to experience some major cramping. And no, it's not the PMS kind. Sloan knows right away that something is not right with her own pregnancy so that's when Eric rushes her to the hospital. The moment they get there, she collapses.
Days of Our Lives Spoilers: What's Next For Sloan?
Jessica says, "Sloan's first thought is to freak out that after everything she went through that now possibly something could happen to the baby. She is hoping to avoid a tragedy but she believes she's being punished for her past wrongdoings. She's at a very low moment."
Now, whether or not the baby survives remains to be seen but it doesn't look like the odds are currently in Sloan's favor This will definitely change things for her and her relationship with Erc.
With that said, Days of Our Lives fans will have to tune in to find out what will happen next! In the meantime, let us know what you think by leaving us a line with your thoughts in our comments section below. Days of Our Lives airs weekdays on the Peacock network. Check your local listings for times.
Be sure to catch up with everything on DOOL right now. Come back here often for Days of Our Lives spoilers, news and updates.