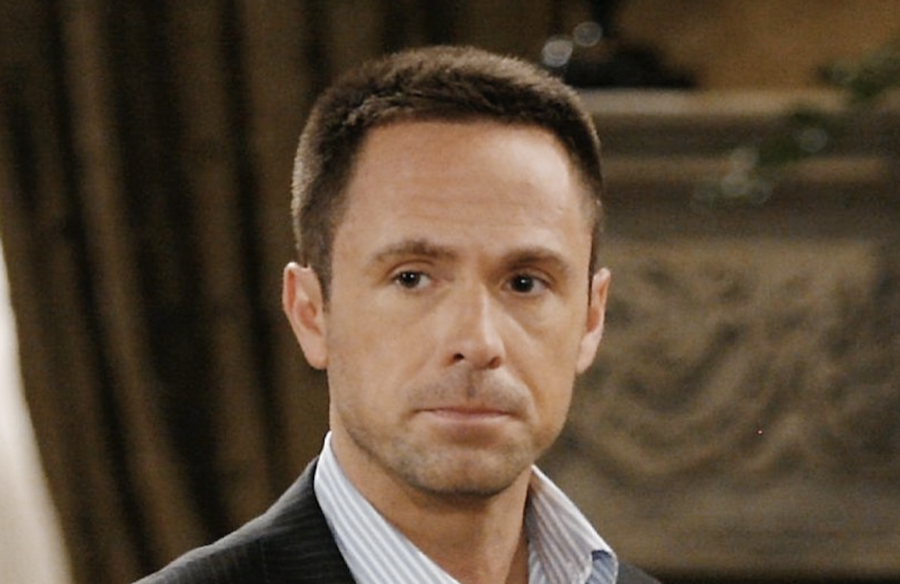 The Bold and the Beautiful (B&B) spoilers tease that Storm Logan remains a talked about character years after his death on the LA based sudser. Storm died in one of the most unique soap scenarios of all time and yet he lives on in his sister Katie Logan (Heather Tom). Let's unpack how this came to be.
The character of Storm Logan debuted in 1987. Over the years he was played by several actors including Ethan Wayne and Brian Patrick Clarke. In 2006 General Hospital alum William deVry (Julian Jerome) was cast as the Logan brother who gave his all to save his sister.
The Bold and the Beautiful spoilers: Fans Want to Know How Did Storm Die On Bold and The Beautiful
Stephen "Storm" Logan Jr. was the older brother of Brooke Logan (Katherine Kelly Lang), Donna Logan (Jennifer Gareis) and Katie Logan. His nickname came about because he held a lot of anger and resentment over their father leaving the family.
Storm was always protective of his sisters and he made the ultimate sacrifice to save Katie when she needed a heart transplant to survive.
B&B spoilers: How Did Storm Die On Bold and The Beautiful Is a Sad Question
Before his death Storm was a lawyer and he represented his sister Brooke in a custody battle for her children. He was livid when Donna invited their Stephen Logan back into their lives in order to support Brooke.
He was so angry at his dad that he framed Stephen to make it look like he shot Stephanie Forrester (Susan Flannery) when in fact he was the trigger man. Stephanie discovered the truth, but Storm's loving sisters got her to stay quiet, and Storm got professional help for his issues. But the help was not of the forever kind.
In 2008 he pulled out the same gun he used to shoot Stephanie on a woman who dumped him. Katie just happened to see this scary situation through the window and rushed in to keep Storm from shooting someone for a second time. Katie and Storm struggled for the gun and Katie was shot.
The Bold and the Beautiful spoilers: How Did Storm Die On Bold and The Beautiful Is a Tragedy
Katie's prognosis was bleak. Storm lived up to his angsty name when he found out that his sister would die without a heart transplant. He took matters into his own hands and shot himself so that his heart could be given to Katie.
In 2019 Storm was back on people's lips when his previously unknown daughter Flo Fulton (Katrina Bowden) came to town.
Be sure to catch up on everything happening with B&B right now. Come back here often for The Bold and the Beautiful spoilers, news, and updates.