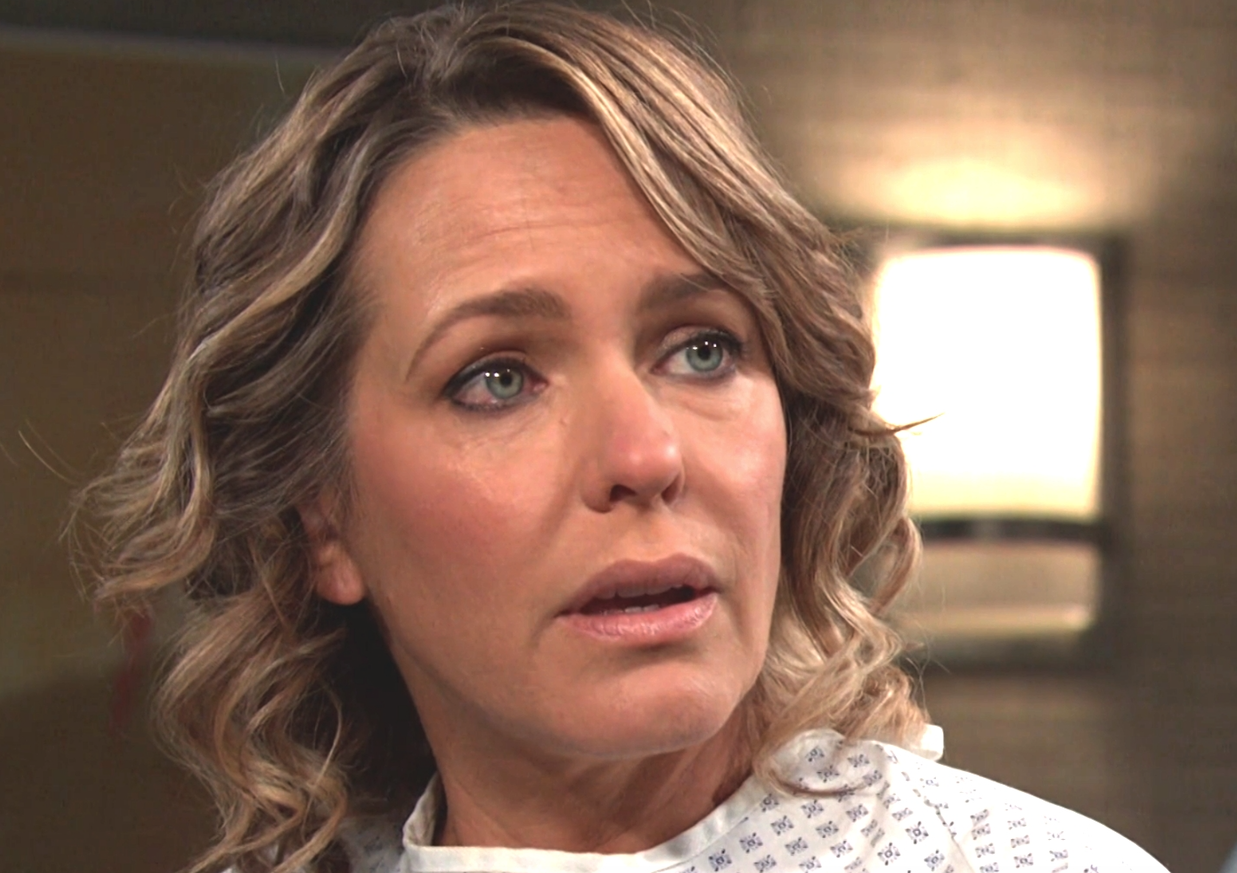 Days of Our Lives spoilers say that things aren't looking so good for Nicole, her pregnancy, and her baby. In fact, it seems like Nicole will have to expect the unexpected in the coming weeks ahead. Keep reading below for everything you need to know.
Days of Our Lives Spoilers: Will Nicole's Baby Survive?
Will Nicole have the chance to hold her baby in her arms? That's what DOOL fans want to know! Speaking to Soap Opera Digest in a new interview, Days of Our Lives Head Writer Ron Carlivati previewed what's ahead for some of our favorite Salemites. When asked about the situation between EJ, Nicole, Eric and Sloan, he said, "There's always a rooting value from the audience for Eric and Nicole, and to raise the stakes, we decided to cement EJ and Nicole, and Eric and Sloan, by having them get married. So we have EJ and Nicole about to have a baby, and Sloan finding it difficult to adopt one because of her bad history, and then Nicole is involved in an accident and goes into premature labor, and she and her baby are kind of in jeopardy."
The scribe continued, "She will receive help from an unlikely source: Leo and Dimitri, who are fleeing town at this exact moment because they are on the run and they are the cause of the accident. Leo stays behind to help her deliver the baby and then Nicole is in distress and the baby needs to be rushed off to the hospital so Dimitri agrees to do it. So we have the adoption falling through over here and Dimitri's rushing off with the baby over there … and is it possible these two stories are going to cross?"
Days of Our Lives Spoilers: Leo Comes To The Rescue
It sounds as though things are about to get pretty dramatic! Now, whether or not Nicole's baby is going to survive remains to be seen. Of course, Days of Our Lives fans will have to tune in each and every day for all of the latest action. Check your local station for times.
Tell us, what do you think of this story? Drop us a line in our comments section below with your thoughts. Also, don't forget to come back right here for all the latest news and gossip about all of your favorite British royals, Hollywood actors, and reality television stars. We've got you covered.