Dean McDermott Announces Divorce, But Tori Spelling's Friends Say They Are Working On Their Marriage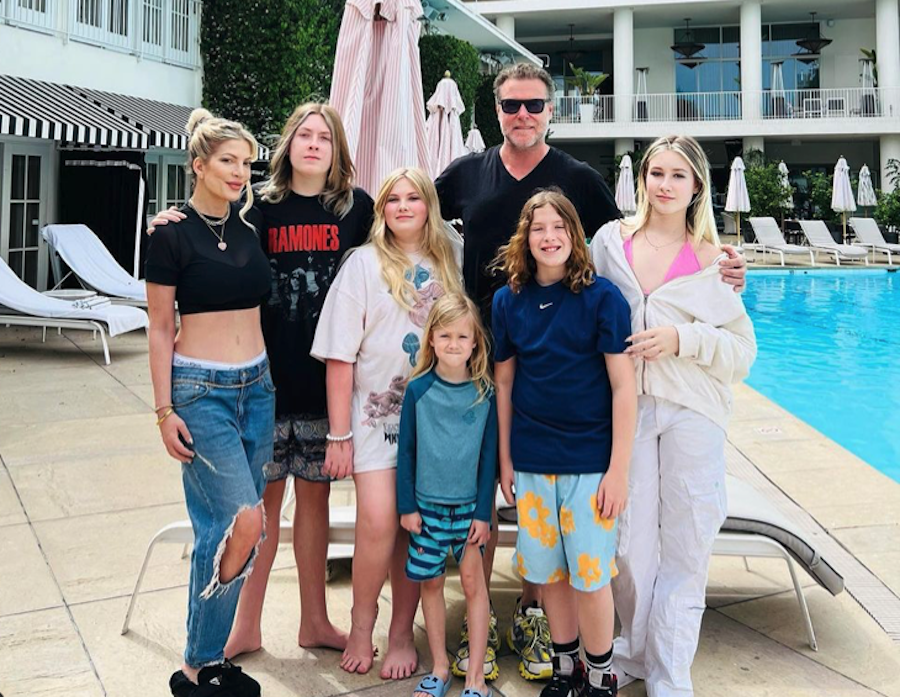 It looks like they are not on the same page of their divorce the same way they really haven't been on the same page with their marriage. Soon after Dean McDermott announced that he and his wife Tori Spelling were getting a divorce, sources close to the actress say that might not be the case. Her friends say that Tori and Dean are still working on their marital issues, which is something fans have heard plenty of times over in the last several years. So what's really going on here? Keep reading below for everything you need to know.
Dean McDermott Announces Divorce, But Tori Spelling's Friends Say They Are Working On Their Marriage
Even though Dean and Tori both put on a united front to celebrate their daughter Stella's 15th birthday just a few days ago, the Canadian-born television personality was quick to take to his Instagram account to clarify his status as an almost-newly single man. Sharing a throwback photo of the two of them during happier times, Dean wrote, "It's with great sadness and a very very heavy heart that after 18 years together and 5 amazing children, that @torispelling and I have decided to go our separate ways, and start a new journey of our own. We will continue to work together as loving parents and guide and love our children through this difficult time. We ask that you all respect our privacy as we take this time to surround our family with love and work our way through this. Thank you all for your support and kindness."
However, the post has since been deleted. Tori, meanwhile, has not made any comments about Dean's announcement, but sources close to the situation insist that they are still a married couple and that they will remain a married couple, for better or for worse. The insider said, "Tori and Dean are not getting a divorce. They've had their ups and downs like any couple, but [they] have continued working on their marriage through couple's counseling. They love each other and are not going to split."
What's Next For Tori and Dean?
And while no one really knows what's going on at this point, this isn't the first time that fans have been confused about Tori and Dean and what might be going on behind closed doors. Here's hoping that for the sake of their five kids, Tori and Dean work things out. 
Tell us celebrity gossip fans, how do you feel about this story? Contribute to the buzz by dropping us a line with your thoughts in our comments section below. Also, come back here for all the latest news about your favorite Hollywood and reality television stars right here.