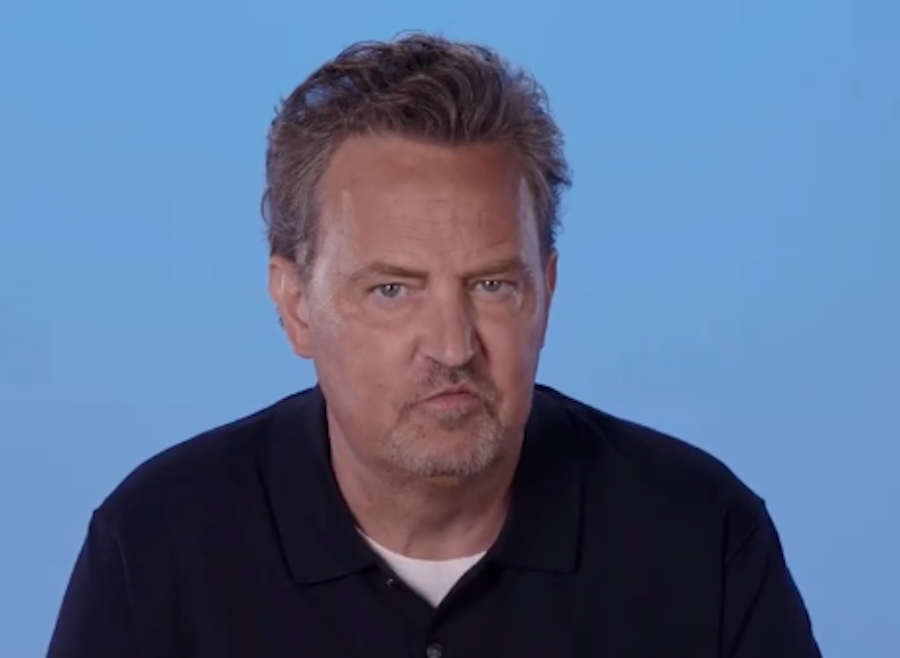 The world is mourning a very huge loss this weekend. That's because Friends star Matthew Perry has passed away at the age of 54. The actor was found unresponsive in the jacuzzi of his Los Angeles home on Saturday, October 28th. As of press time, there was no foul play, however, an investigation is ongoing.
The Most Tragic Details About Matthew Perry
Matthew is someone who was very open about his life and many of his struggles with addiction. The actor even once revealed that he quit drugs over his fears of dying. He said, "I didn't get sober because I felt like it. I got sober because I was worried I was going to die the next day," while also adding, "Everything's clear for one split second. "I realize, I've got to go save myself. I got on the phone and called the people who were willing to help me."
Perry also said that he was left hospitalized five years ago after his colon burst from too much opioid use. He told People, "The doctors told my family that I had a 2 percent chance to live. I was put on a thing called an ECMO machine, which does all the breathing for your heart and your lungs. And that's called a Hail Mary. No one survives that."
Perry also wrote his book, "Friends, Lovers, and the Big Terrible Thing" to tell his story about addiction. By doing so, he hoped to help others out there who were in a similar situation. In his book, he wrote, "I keep coming back to this singular, inescapable fact: I am alive. Given the odds, those three words are more miraculous than you might imagine; to me, they have an odd, shiny quality, like rocks brought back from a distant planet. No one can quite believe it. It is very odd to live in a world where if you died, it would shock people but surprise no one."
Matthew Perry Dead At Age 54
Perry's last public outing was back on October 28th. The actor looked like he was having a relaxed dinner with a friend in Los Angeles. However, what he wrote in his last Instagram post is what has got to be the most eerie. Matthew can be seen sitting in the same jacuzzi that he reportedly died in. He captioned his post with, "Oh, so warm water swirling around makes you feel good? I'm Mattman," while his friend Selma Blair responded with, "I've got the city tonight, Batman. I'm so sad. I'm so sad Matty. Come find me."
In his last interview, Matthew shared his best advice for his fans. He said, "There's a very famous line that people don't change. I happen to know that people do change and I see that every day. I see people getting better. I see the lights in their eyes come on and they get through the terrible part of addiction and the detox and they're able to live a normal life as long as they do a certain amount of work every day."
​​Of course, fans will have to tune in to find out what will happen next! The Bold and the Beautiful fans, what do you think of this story? Watch this space as we have a feeling there is so much more to come. Go ahead and let us know what you think by adding some buzz in our comments section. Also, don't forget that The Bold and the Beautiful airs weekdays on CBS. You'll need to check your local listings for times.