The Young and the Restless Spoilers: Are Sharon and Rey Meant to Survive or Split?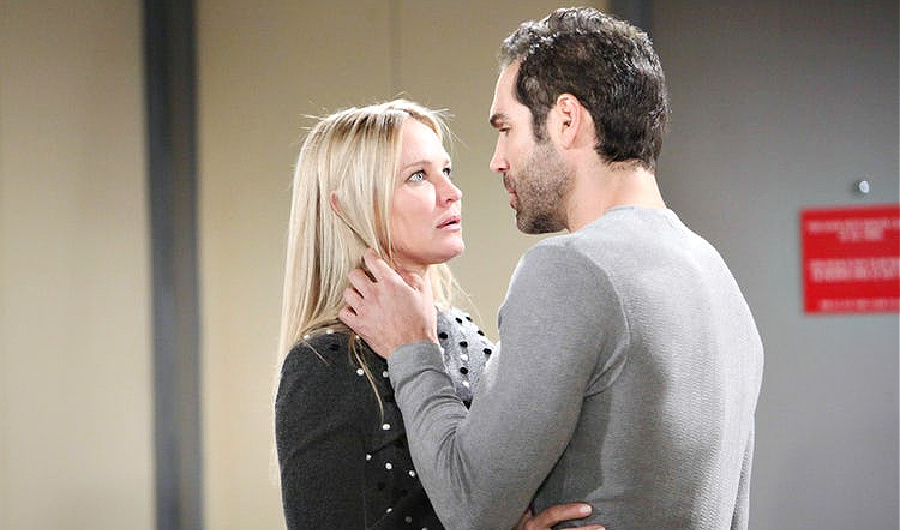 The Young and the Restless spoilers document that Sharon Rosales (Sharon Case) and Rey Rosales (Jordi Vilasuso) are in a holding pattern. Nothing much has happened with this pairing in recent months. But a renewed focus on Shey is developing.
Shey married in 2020. That happened after Rey broke from Mia Rosales (Noemi Gonzalez). But a variety of Adam Newman (Mark Grossman) related incidents served to undermine this couple and raise questions about Sharon's level of love for Rey. Nevertheless, she has remained committed to him.
Young And The Restless Spoilers – Adam Newman Is Poison
One could be cited as a parrot when using the adjective toxic. Word choice is a subjective topic that is always fair game, especially when certain notorious Genoa City, Wisconsin residents are being considered.
Sharon recently referenced the t-word when referring to those who know what it is like to be connected to Adam. However, she believes that he is making great strides in being a better person.
Case's character is not wrong in saying that Adam has improved. Whether that means she remains open to eventually rebooting Shadam with him is a complex and soapy question to consider.
Young And The Restless Spoilers – Rey Rosales Needs Spark
Rey was involved in many intriguing tales in daytime days gone by. More recently, he escorted Chelsea Lawson (Melissa Claire Egan) to Minnesota, where she was allowed to remain as her mother, Anita Lawson (Catherine Bach), recovered from an operation and a subsequent fall.
Chelsea wants to explore a Chadam revival. Adam, Rey's rival for Sharon, does not. Egan's character is not a Sharon fan for many reasons, with deference to teasers that say the ladies will have a nice chat.
Seasoned soap fans see the potential for Chelsea and Rey to bond. Both people would believe they are irking Adam and Sharon respectively if some form of Chey bond forms. Of course, Relsea is an apt alternative nickname as well.
Young And The Restless Spoilers – Sharon Rosales Intends To Make It Work
Sharon cares about Rey. He is not the love of her life. Nick Newman (Joshua Morrow) is arguably the person who holds that title, with Adam being Sharon's fixation.
Shey has felt like a placeholder since the beginning. While the connection Sharon and Rey share is legitimate, Shey seemed like it happened because the characters were written in that direction. Both actors are solid, so they have pulled it off with true professionalism.
Rey and Sharon through 2021? Sure. Will they be preparing for their next wedding anniversary by this time next year? Those odds are not nearly as good.
This site is a leading source for everything linked to The Young and the Restless. Check Soap Spoiler regularly for Y&R spoilers and news!