The Young and the Restless' Spoilers: Rey Slighted On Valentine's Day – Sharon & Nick's Bond Too Strong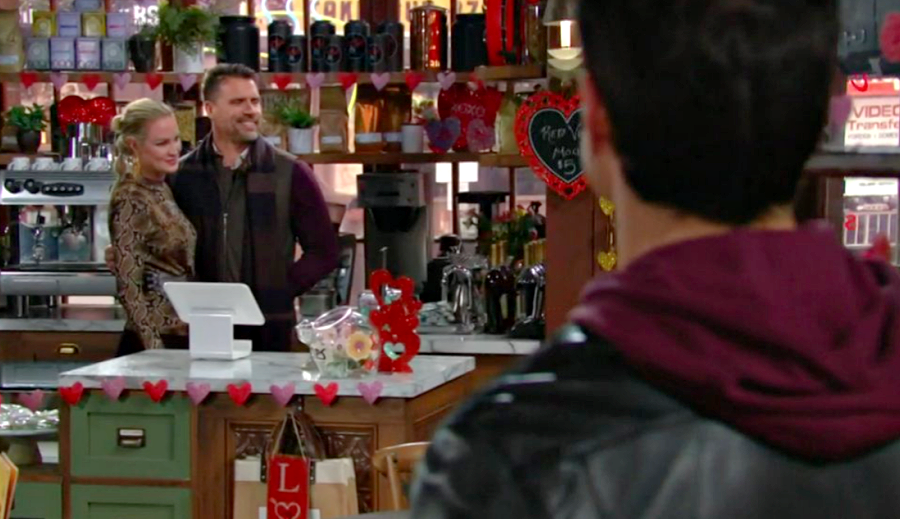 The Young and the Restless spoilers document that Rey Rosales (Jordi Vilasuso) has strong family bonds. But his parents and siblings are not in Genoa City, Wisconsin. So, Sharon Rosales' (Sharon Case) family is the one he interacts with regularly.
Sharon has a long history in Genoa City, Wisconsin. She was raised in neighboring Madison, Wisconsin, by her mother, Doris Collins (Karen Hensel).
Nick Newman (Joshua Morrow) was the first true love of Sharon's life. While they are friends today and she is fully committed to Rey, it is natural for him to have some pangs of jealousy from time to time. Such is the case on Saint Valentine's Day as Sharon and Nick share a parental moment.
Young And The Restless Spoilers – Sharon Rosales' Backstory Casts Complete Shadow
Sharon is a legacy character on Y&R. She plays the lead in the Sharon-Rey marriage. That is unlikely to change.
Rey is clearly in the second position in this union, with his bow to Sharon's dealings with Adam Newman (Mark Grossman) being the largest deference. There was no logical reason for Sharon to be connected to Adam in any way after she married Rey. But she assumed that her most recent husband would take it, and he did.
Sharon knows that Rey backed her during the cancer crisis and has been embraced by her children. His role as a stepdad has been fully earned.
Young And The Restless Spoilers – Mia Rosales Set The Mark
Mia Rosales (Naomi Gonzalez) did not treat Rey with respect. So, he eventually left Miami, Florida.
As hardcore viewers know, Mia followed Rey to GC. Their reconciliation took a while to happen. Rey was sincere in doing so, with Mia eventually breaking his heart. She was in love with his brother, Arturo Rosales (Jason Canela).
Mia divorced Rey, eventually married Arturo, and they had a child. Rey backed that inevitable re-connection.
Rey's acceptance of Mia's treatment ended at a certain point in the plot. Sharon has not pursued Adam romantically during her marriage to Rey. Her connection with Nick represents a different form of threat if it is even that.
Young And The Restless Spoilers – Nick Newman Is The Past?
For whatever reasons, various Y&R regimes have not allowed Sharon and Nick to remarry. They have been divorced since 2006. Two attempts at remarriage failed, with the second flop feeling like the final effort.
Devoted soap fans know that the potential for any one-time couple to reconcile is evergreen. So, Rey's feelings about Sharon and Nick's family bond are more than just a surface reaction or representative of what happened with Mia.
Nick is single. Sharon retains a part of his heart.
Sharon is married. Rey is the man she is committed to, which he believes. But, again, Sharon sets the tone in this pairing on Y&R.
This site is a leading source for everything linked to The Young and the Restless. Check Soap Spoiler regularly for Y&R spoilers and news!