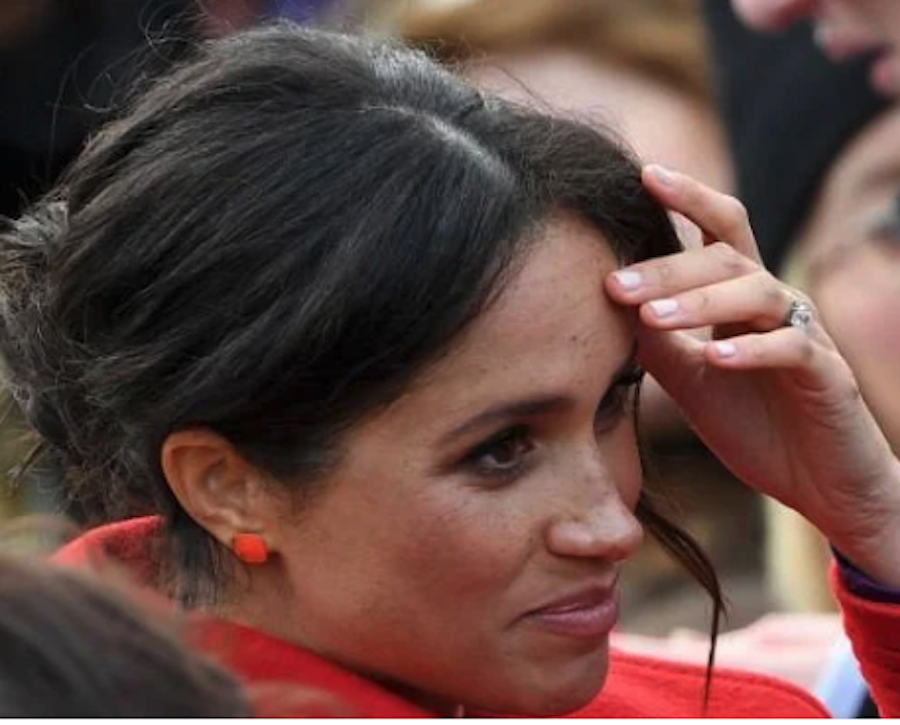 Are Prince Harry and Meghan Markle trying to get their daughter Lilibet christened while in the UK? That's what a lot of blind items seem to suggest. Here's what you need to know!
Are Prince Harry And Meghan Markle Planning A Christening For Lilibet?
GB News presenter Isabel Webster was one of the first to report on the rumor. She said, "This is pure tittle-tattle, this is not backed up by anyone official. But I have heard a rumor that it is Lilibet's first birthday, isn't it on Saturday, they might try and get her christened whilst they're over in the UK. nd some suggestion that if Her Majesty is free on Sunday who knows it's not confirmed it is pure tittle-tattle but that was a rumor I heard."
In addition, royal commentator Pandora Forsyth said it would look selfish for Harry and Meghan to steal Queen Elizabeth's spotlight by trying to get their daughter christening during the same time that the country is getting ready to kick off the Platinum Jubilee celebrations. She said, "That would be great but also would that then be taking away the spotlight from the Queen, I'm kind of hoping in a way that she isn't christened because I think it will take everything away."
Of course, it didn't take very long for both royal fans and critics to weigh in on the matter. Many of them commented on social media with, "They are here for two things. One to keep themselves as still being at the top table of our royal family, secondly i bet they want lilibet to get a full royal christening, that in there eyes will go down 100% in usa, so blind royals are being used, and no doubt arry will make sure the right people are IN PLACE really only people who should be put in there place is harry and mega liar," along with, "There only here for a royal christening of their daughter liar Meghan is making sure her daughter is on the short list and it will get big publicity back in the us. not sure how much longer she will keep harry must be getting close to past his sell by date."
British Royal News: What Are Harry And Meghan's Big Plans?
In the meantime, let us know what you think with your thoughts in our comments section again. Be sure to catch up with everything on the British Royal Family right now. Come back here often for the British Royal Family news and updates.