The Young and the Restless Comings and Goings: A Daytime Vet Returns, A Newcomer Sticking Around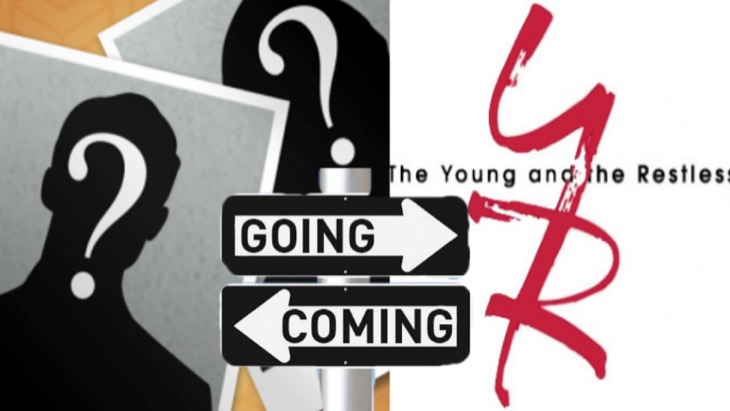 The Young and the Restless (Y&R) spoilers for the week of March 21, 2022 show that a daytime vet will air on the CBS soap, and a newbie character will be returning. What's going down in Genoa City, Wisconsin? We have a lot to cover, so let's get started dishing the dirt Y&R fans!
The Young and the Restless spoilers: The Week of March 21, 2022 Brings News of a Daytime Vet
After four decades, Julia Montgomery, who portrayed Samantha Vernon on One Life to Live from 1977 to 1980, is back in the thick of things on the CBS sudser. She will play Tanya, a Los Angeles real estate agent, which is apropos as Montgomery is a licensed Realtor in real life.
For now the veteran actress will be seen just one day, but anything is possible on soaps!
Y&R spoilers: The Week of March 21, 2022 Brings News of a Newbie's Return
Newcomer Allie first appeared on March 11, 2022. Fans of the actress will be happy to hear that Kelsey Wang, who starred as Daisy on General Hospital, will be back on the air soon. Allie interacted with Jack Abbott (Peter Bergman) who went to Los Angeles after learning of the death of his son Keemo.
Jack was estranged from Keemo and had no idea that Keemo had a daughter named Allie. At Keemo's house Allie appeared and asked who the handsome stranger was in the middle of the living room. Jack introduced himself as Keemo's father and Allie was stunned. Her doubts were erased when Jack showed her a photo of himself and her grandmother, Luan, at their long-ago wedding.
The Young and the Restless spoilers: The Week of March 21, 2022 Reveals That Allie Will Be Back\Jack and Allie had a lot of ground to cover! She told him that her parents divorced years ago and her mother is living on the East Coast. At one point Phyllis Summers (Michelle Stafford) broke in to ask if her mom was the one who sent the mysterious texts responsible for getting Jack to LA. She denied it but who knows if Allie is on the up and up, or playing a strange game?
She told Jack that she did not want to get to know him as she has a busy life going to school, dealing with her dad's death, etc. Jack was crushed but said he understood and told her he would always be there for her—meaning she will be back on the canvas soon!
Be sure to catch up on everything happening with Y&R right now. Come back here often for The Young and the Restless spoilers, news, and updates.