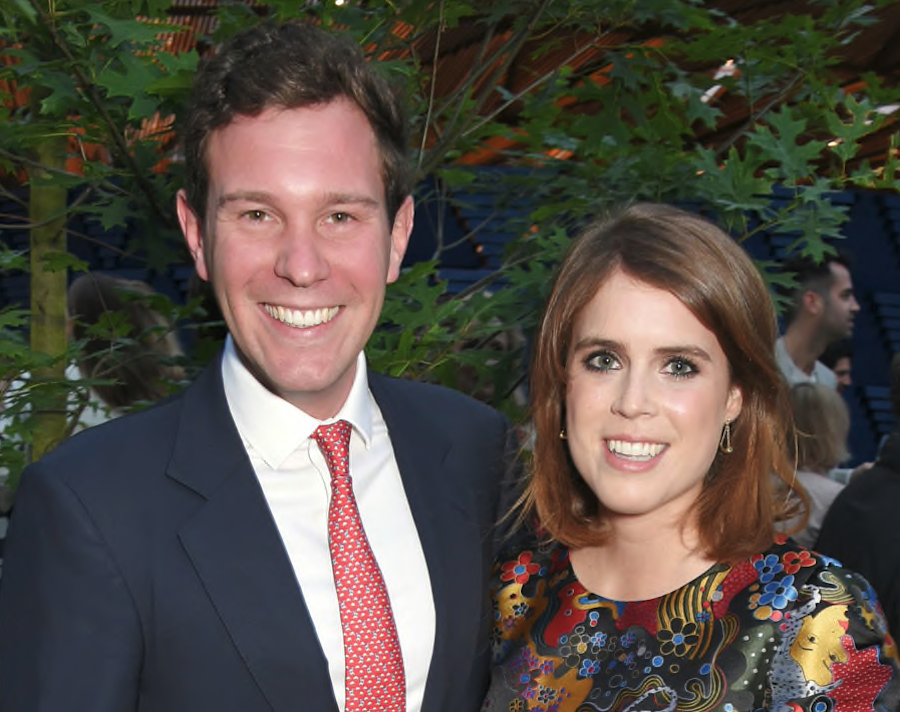 British Royal News says that Princess Eugenie and her husband Jack Brooksbank have decided that they've had enough of all the royal drama in the UK and that's why they've packed their bags and moved their family to Portugal. Here's what you need to know.
British Royal News: Why Did Princess Eugenie Move To Portugal?
There's new speculation that suggests Eugenie has moved to Portugal because she's over all the royal drama, including the scandals and controversies surrounding her father, Prince Andrew. "They're done with all the dramas going on in Buckingham Palace right now," says an insider. "Eugenie wants to focus on August and – hopefully – having another baby. With all the stresses of lawsuits and the gloom that's come over the family as the Queen's health continues to waver, she wants to focus on her new family – and moving to Portugal is the right thing for them."
If that weren't enough, the source also says that Princess Eugenie is putting her mental health first in her life, especially considering all the humiliation she endured with her father Prince Andrew's sex scandal and his association with Jeffrey Epstein.
Of course, many royal fans have taken to social media to weigh in on the matter. Some comments have included, "Escape Eugenie! She is definitely following the independence model of Harry and Meghan. I wonder if Beatrice will be able to or if she is going full in on Windsor in hopes of scoring working royal status," along with, "I think that as time passes, she'll end up with a relatively normal way of relating to her dysfunctional family. She'll keep ties with her immediate family members but also set boundaries, stay in touch with the extended family who she cares about (I suspect the list is longer than just Harry's family), show up for big events, skip smaller ones, and try to stay out of the drama."
British Royal News: What's Next For Eugenie And Jack?
Another fan wrote, "I've seen two stories recently in Elle and Marie Claire online that stated Eugenie really wanted Adelaide Cottage as a permanent home and lost out to Kate and William's fourth house grab. One of them also linked that to her and Jack taking off for Portugal. Perhaps this was also part of the drama she was trying to escape? After all, the situation with her father has been known for years and the Queen's advanced age is no surprise. However the whole The Cambridges Move to Windsor malarkey is pretty recent?"
In the meantime, let us know what you think with your thoughts in our comments section again. Be sure to catch up with everything on the British Royal Family right now. Come back here often for the British Royal Family news and updates.