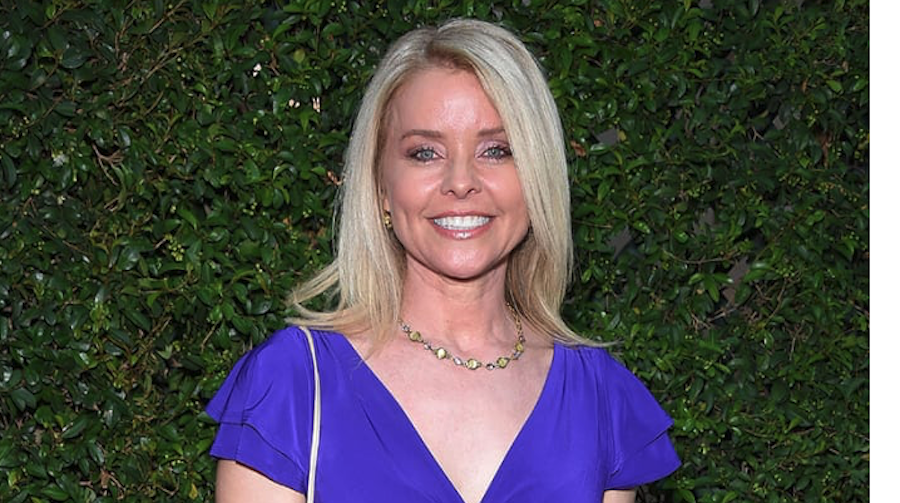 General Hospital comings and goings say there's a familiar face in town, and it looks like she'll be sticking around a little bit longer this time. That's because actress Kristina Wagner (Felicia Jones) has revealed that she has been put on contract status on the hit ABC soap. Here's what she has to say!
General Hospital Spoilers: Kristina Wagner Opens Up About Contract Status
Kristina took to her Instagram account to reveal the news. She wrote, "I'm pleased to announce I just finished my first work week on contract with General Hospital. The good people there have made it a well oiled machine. I'm so impressed with the way they navigate the Covid protocols. It's not easy but we'll worth it. We've got some fun storylines coming up. I've been thrown in the middle of a current storyline and I think Felicia's part in it gives it some color. Stay tuned! My photograph was shot by @KennethDolinPhotography For anyone who needs headshots and lives in the LA area he's your go to photographer. He's a good guy too!"
Needless to say, it didn't take long at all for Kristina's fans to weigh in on her return. Many of them have taken to social media to write, "Wow! I did not see this coming AT ALL but am THRILLED! Welcome home Mr. & Mrs. Scorpio! As Maxie's parents & the only vetcouple allowed lasting happiness n fan payoff, we're desperate for the romance, fun & heart they add to GH," along with, "This is VERY surprising considering all the vets who are on but not on contract: John York, Tristan, Kin, Wally, Lisa Lo, Leslie C, etc. While not a vet, I assume JPS is recurring by choice, just like the teens who downgraded to focus on college. And what's with Harmony being on contract. That's surprising!"
General Hospital News: What's Next For Felicia?
Another fan wrote, "On contract?? That's pretty amazing. So excited to see Felicia back on our screens. Has she been on contract at all over the last 10 years? She always just seemed to pop in from time to time as they needed her. Now let's get Jackie Zeman and Lynn Herring back on our screens with more regularity!"
Of course, GH fans will have to tune in to find out what will happen next! Let us know what you think by leaving us a line with your thoughts in our comments section below. General Hospital airs weekdays on the ABC network. Check your local listings for times.
Be sure to catch up with everything on GH right now. Come back here often for General Hospital spoilers, news and updates.