The Young And The Restless Spoilers: Peter Bergman And Susan Walters Say Jack And Diane Are 'Rebuilding A Family'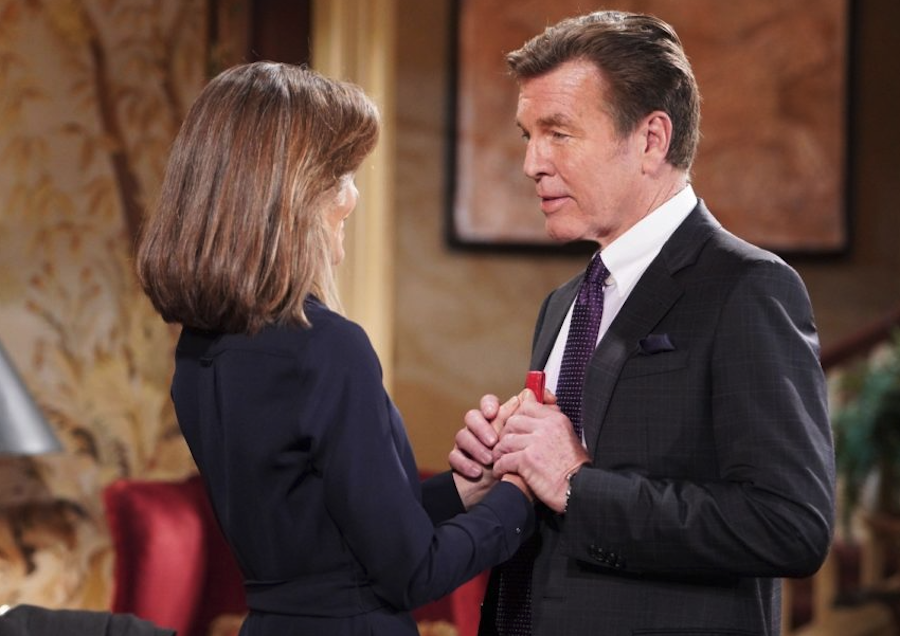 The Young and the Restless stars Peter Bergman and Susan Walters recently opened up about the dynamic between their characters, jack and Diane. Here's what they have to say!
The Young And The Restless Spoilers: Peter Bergman And Susan Walters Say Jack And Diane Are 'Rebuilding A Family'
Speaking to Soap Opera Digest, Peter Bergman did admit that Jack and Diane's reunion sure has stirred up a lot of interesting emotions among fans. He also knew that there would be some controversy stemming from his relationship, too. The actor said, "We did ask the viewers to come a long way and it was a challenge we both knew we had, but we needed to sell this to half of the audience, not the whole audience, to get on board with this romance. And I think along the way, the audience sees a man trying to put a family back together and they see a woman who knows she's done wrong trying to redeem herself, and they see an entire town go after this poor woman whose major thrust is reuniting with her son."
Peter also went on to say that Jack and Diane are rebuilding a family. He said, "Every couple that has kids and divorces, the biggest central problem is the focus of, how do we do this for the children? And this is something that Jack has lived with, and that she's lived with, but in finding their way back to each other, they are reuniting a family.
In the same interview, Susan then added, "Diane may be controlling with all these other people in her life, but she appreciates Jack and lets him take the reins with a lot of things and I think there's something he might like about that."
The Young And The Restless Spoilers: What's Next For Jack And Diane?
Now, as far as Susan playing a kinder and gentler Diane, the actress said, "I don't think she's all of a sudden become the sitting-in-the-parlor matriarch sort of person, so I still think the experiences that the old Diane had made her the new Diane. So obviously, after that much time and what she's been through, she has a lot more depth and still has a backbone. It doesn't feel like they gave the character a lobotomy or anything. It's kind of like maybe how it would track in reality. I totally appreciate that Diane has age and experience."
With that said, The Young and the Restless fans will simply have to tune in each and every day to find out what will happen next! In the meantime, let us know what you think by leaving us a line with your thoughts in our comments section below. The Young and the Restless airs weekdays on the CBS network. Check your local listings for times.