Days of Our Lives Star Galen Gering Opens Up About Prop Gun Protocol On The Set Of The Soap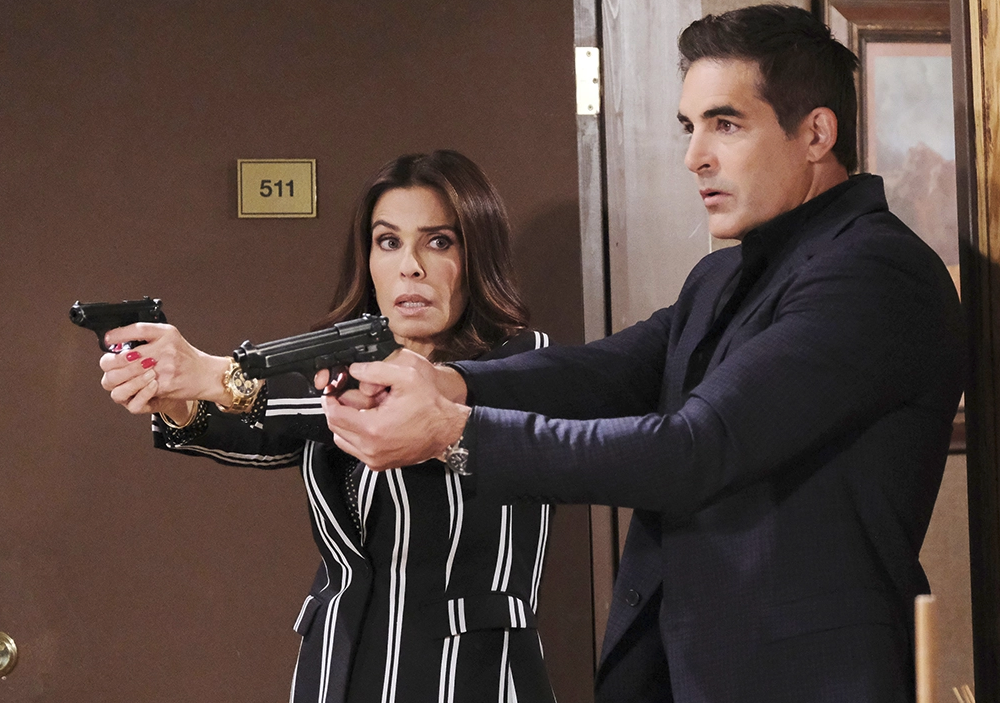 Days of Our Lives star Galen Gering (Rafe Hernandez) recently opened up about prop gun protocol on the set of the soap. In case you are wondering, it's not exactly the same way you'd expect in on other television and film sets. Keep reading below for everything you need to know.
Days of Our Lives Star Galen Gering Opens Up About Prop Gun Protocol On The Set Of The Soap
Speaking to Soap Opera Digest in a new interview, the actor admitted that during his time on the show, he hasn't seen any mishaps with prop guns or handcuffs. He explained, "We don't do as much firing of guns as we used to or handling of guns. The handcuffs that we use are real. They file the teeth all down on them, so when you [close them] they won't hold. What ends up happening is you turn the perp around, put the handcuffs on him, and they completely undo. You have to keep going, because you don't want to stop the scene. In most of the scenes, after I've handcuffed someone, they come undone, so I'm holding them by the wrists and trying to pretend they're on and really tight."
When asked if he has the Miranda Rights memorized, Galen said, "Oh yeah. 'You have the right to remain silent. You have the right to an attorney …' I've known them for a long time. I never have to worry about them."
Days of Our Lives News: What's Next For Rafe Hernandez?
That said, Galen admitted that he absolutely loves the fact that Rafe works with the Salem Police Department. There isn't anything about his job that he doesn't love. He said, "I like that it's pretty big, and there are a couple of desks in it. You can perch on them. It's got a coffeemaker, so there's coffee there. The prop guys do a good job with that. There are files around, so you can make it look like you're doing some sort of work. It's a pretty cool set. I like it better than my office, which is so small. The desk takes up such a huge part of it."
Tell us celebrity gossip fans, how do you feel about this story? Contribute to the buzz by dropping us a line with your thoughts in our comments section below. Also, come back here for all the latest news about your favorite Hollywood and reality television stars right here.