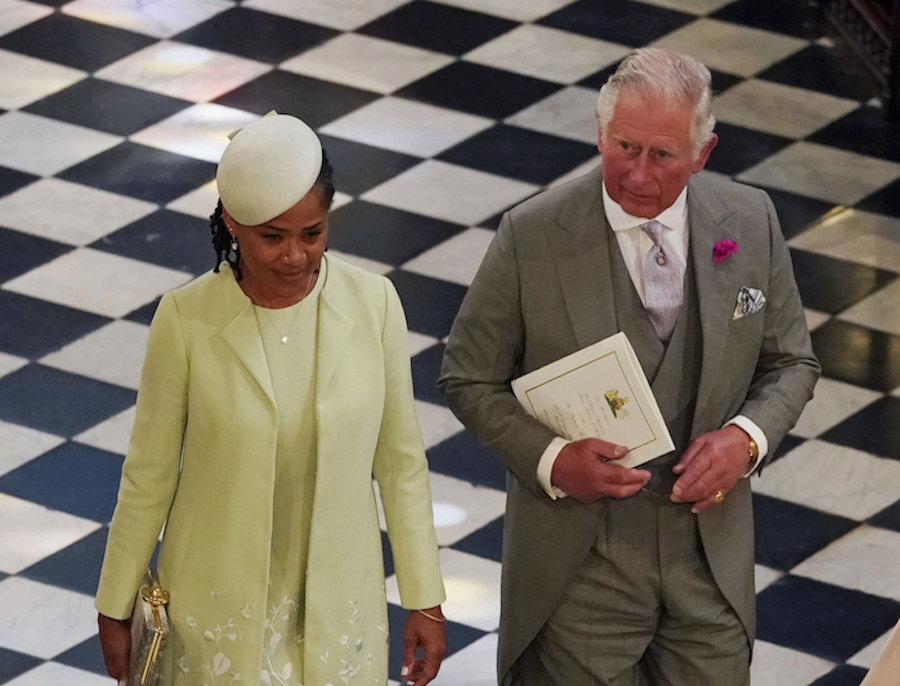 King Charles And Camilla Parker Bowles might not be big fans of Meghan Markle (or so it seems) or even Prince Harry for that matter at that moment, but if there's one person that they've held to a high regard of, it's Doria Ragland. Well, at least up until now. It seems like Doria might have lost credibility in the eyes of the King and Queen of England mostly because of this rather controversial move she made last weekend. Here's what you need to know.
Royal Family News: Doria Ragland Loses Credibility With King Charles And Queen Camilla
By now, everyone knows that Doria Ragland was rubbing elbows with the reality television elite at the 5th annual TIAH Soiree in Los Angeles. It goes without saying that many people were shocked that someone like Meghan Markle's mother would take photos with the likes of Kris Jenner and Kim Kardashian. And that's exactly what she did.
Up until this point, Doria has been rather reserved. She hasn't said much with the exception of her interviews in the Netflix docuseries Harry and Meghan. She's also mostly kept to herself because she didn't want any of the unwanted attention that she was getting from the paparazzi back home in Los Angeles.
Well, Doria's life as she knew it is about to change. She's part of the Hollywood and celebrity circuit now. And for King Charles and Queen Camilla, they just don't understand it. Back during Prince Harry and Meghan Markle's royal wedding in 2018, Doria did not seem like the kind of person who would want the spotlight. She was instead very reserved but poised, quiet but classy. And now all of a sudden she's posing with the Kardashians.
Royal Family News: Why Is Doria Keeping Up With The Kardashians Now?
While there's no knowing if King Charles and Queen Camilla will ever go face to face again with Doria, the moment would definitely be awkward. The Doria that they knew back then is not the same Doria that they see now. And of course, everyone wants to know why.
Tell us, what do you think of this story? Drop us a line in our comments section below with your thoughts. Also, don't forget to come back right here for all the latest news and gossip about all of your favorite British royals, Hollywood actors, and reality television stars. We've got you covered.